Top U.S. general: Fair to say Assad "won" Syrian civil war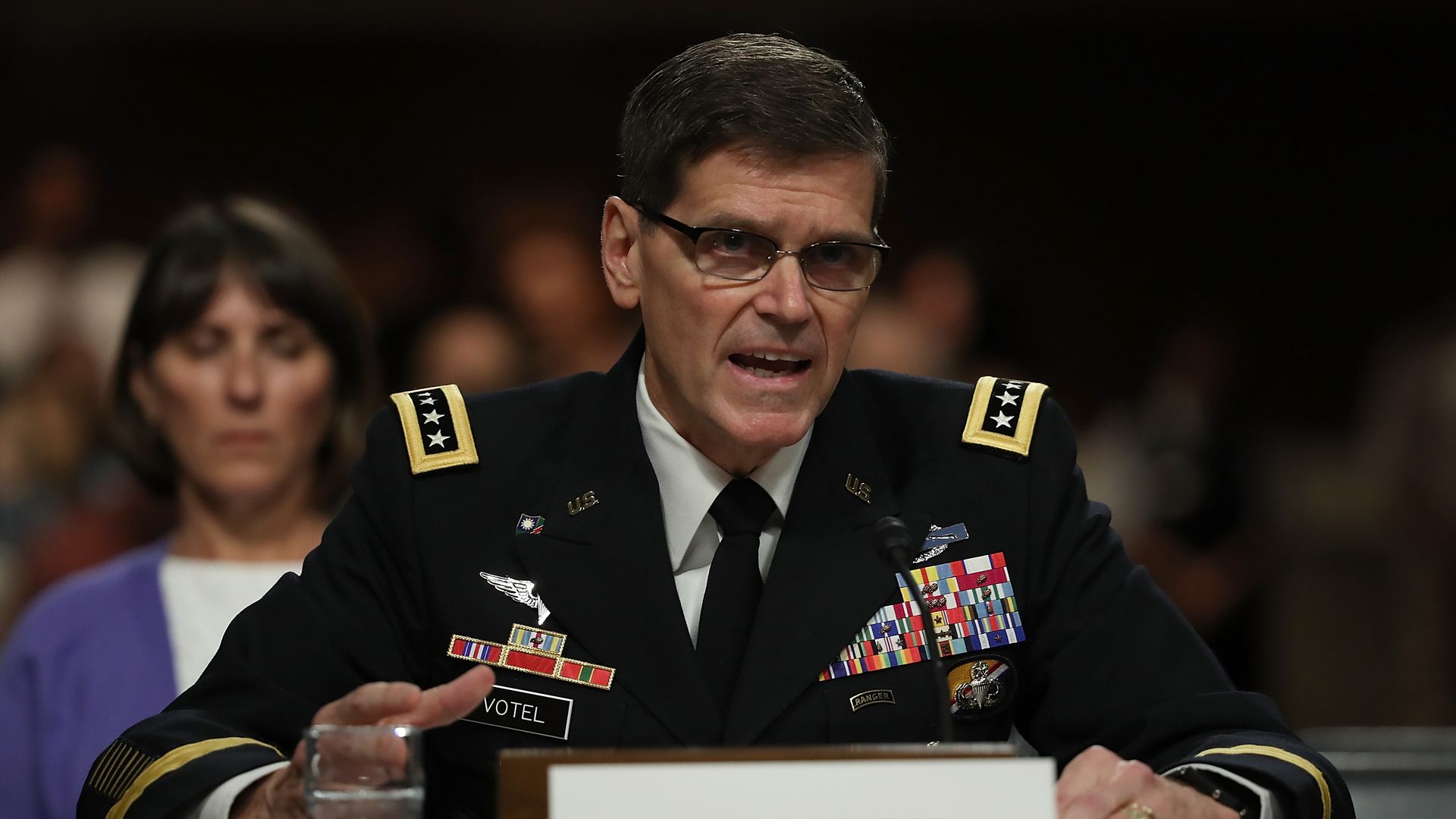 Appearing in front of the Senate Armed Services Committee Tuesday, four star U.S. Army General Joseph Votel said it would not be "too strong of a statement" to say Bashar al-Assad has "won" the Syrian civil war with the help of Russian and Iranian forces, reports Reuters.
Why it matters: Assad's government has slaughtered thousands of civilians in an attempt to keep his hold on power. He now has the upper hand on the battlefield. When asked if it was still an element of the U.S. mission to remove Assad from power, Votel said, "I don't know that that's our particular policy at this particular point. Our focus remains on the defeat of ISIS."
On Russia: Votel warned that Russia is playing the role of both "arsonist and firefighter" in the Middle East. "Moscow continues to advocate for alternate diplomatic initiatives to Western-led political negotiations in Syria and Afghan-led peace processes in Afghanistan, attempting to thwart the [United Nations'] role and limit the advance of American influence."
On Iran: The Iran nuclear deal "addresses one of the principal threats that we deal with from Iran, so if it goes away, then we will have to have another way to deal with their nuclear weapons program...Right now, I think it is in our interest" to stay in the agreement.
On Saudi Arabia and Yemen: Votel countered senators who want to end support for Saudi Arabia amid reports of civilian deaths in Yemen. He argued that by staying engaged, the U.S. can influence Riyadh toward limiting civilian casualties.
Go deeper