Report: Roger Stone claimed he spoke to Julian Assange in 2016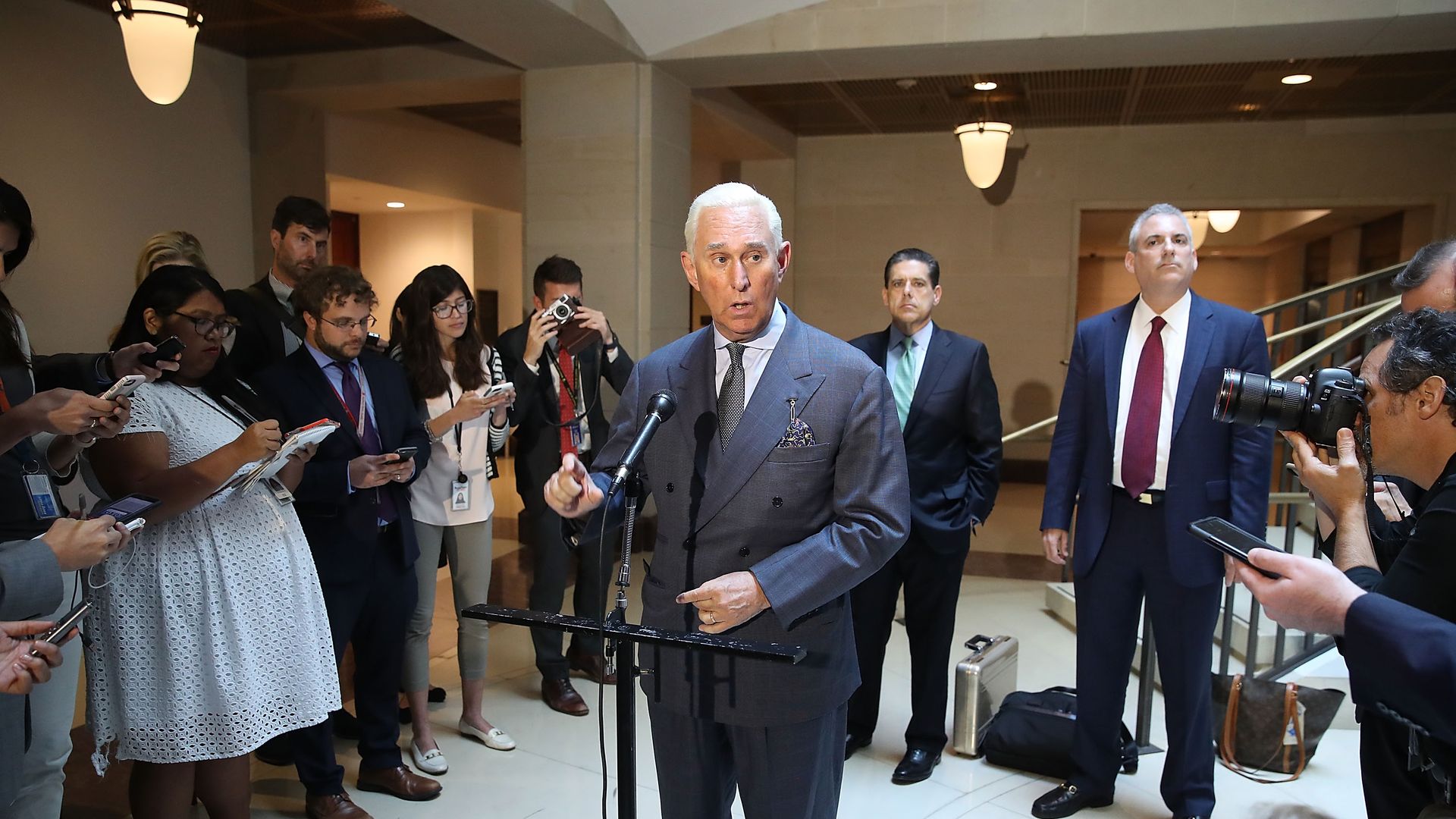 Political operative Roger Stone, an informal adviser to the Trump campaign, told two of his associates in 2016 that he'd been in touch with WikiLeaks founder Julian Assange, per the Washington Post. An anonymous Stone associate cited in the report — the other is Sam Nunberg — claimed that Stone discussed hacked emails from the DNC and Hillary Clinton campaign chair John Podesta in Assange's possession in the spring of 2016.
Why it matters: If the claims about Stone are true, he would have known about the hacked DNC and Podesta emails — which the U.S. intelligence community determined came via a Russian hack — months before their eventual release by WikiLeaks later in the summer and fall of 2016.
Nunberg said Special Counsel Robert Mueller's team asked him to describe a conversation he had with Stone in 2016, in which Stone claimed he met with Assange.
Stone's response, provided to WashPost: "I wish him no ill will, but Sam can manically and persistently call you ... I said, 'I think I will go to London for the weekend and meet with Julian Assange.' It was a joke, a throwaway line to get him off the phone. The idea that I would meet with Assange undetected is ridiculous on its face."
More Stone: "The allegation that I met with Assange, or asked for a meeting or communicated with Assange is provably false."
Stone says he never left the country in 2016.
Go deeper