A look at Mike Pompeo's foreign policy positions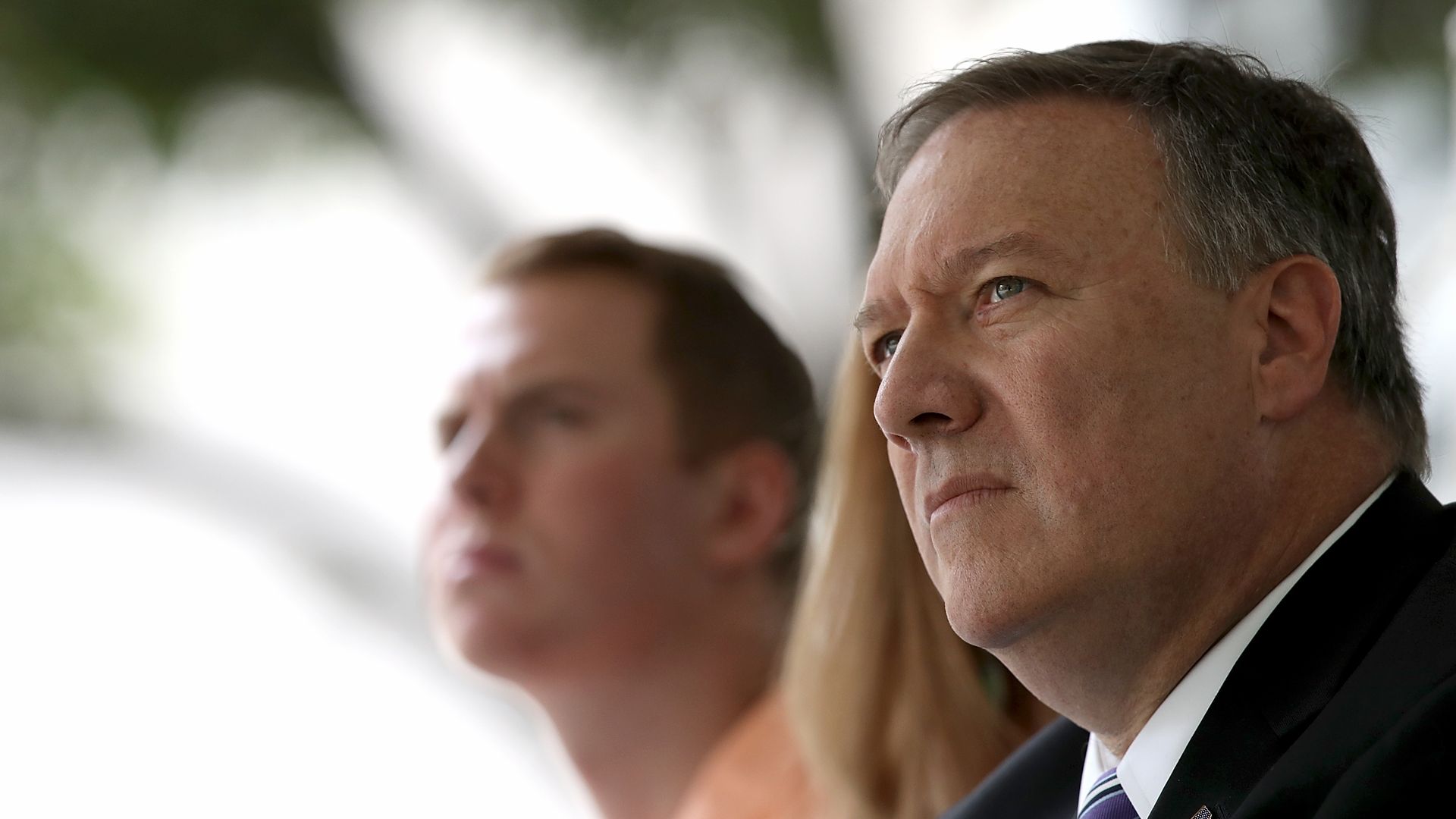 CIA Director and President Trump's pick to become Secretary of State Mike Pompeo has been referred to by the The New York Times as the "most openly political spy chief in a generation," as well as one of President Trump's favorite cabinet members.
Why it matters: Ousted Secretary of State Rex Tillerson and President Trump disagreed on virtually every question of foreign policy. But as Trump told reporters at the White House this morning, he and Pompeo "are almost always on the same wavelength," indicating that the State Department will likely take a more hard-line approach to foreign policy under his leadership.
North Korea
Per the New York Times, Pompeo has come as close as any Trump administration official to calling for regime change in North Korea. He has said that "the thing that is most dangerous about [North Korea] is the character who holds the control over" its nuclear arsenal.
Russia
During his confirmation hearing, Pompeo claimed Russia has "reasserted itself aggressively, invading and occupying Ukraine, threatening Europe, and doing nothing to aid in the destruction and defeat of ISIS." On questions of election interference, Pompeo has said there's no doubt the Kremlin meddled, but downplayed the effect it had on the election's outcome.
Israel
A strong supporter of the Israeli government throughout his six years in Congress, Pompeo visited the country in 2015 and heaped praise on Prime Minister Benjamin Netanyahu and the Israel's police for their courage in the face of terrorism.
Iran
Pompeo has pointed to Iran as the main instigator of conflict in the Middle East since 1979 and repeatedly slammed the Obama administration for championing the Iran nuclear deal, per The Times of Israel. Following his appointment to the CIA, Pompeo tweeted, "I look forward to rolling back this disastrous deal with the world's largest state sponsor of terrorism."
Go deeper