McConnell says "unlikely" Senate will upend Trump's tariffs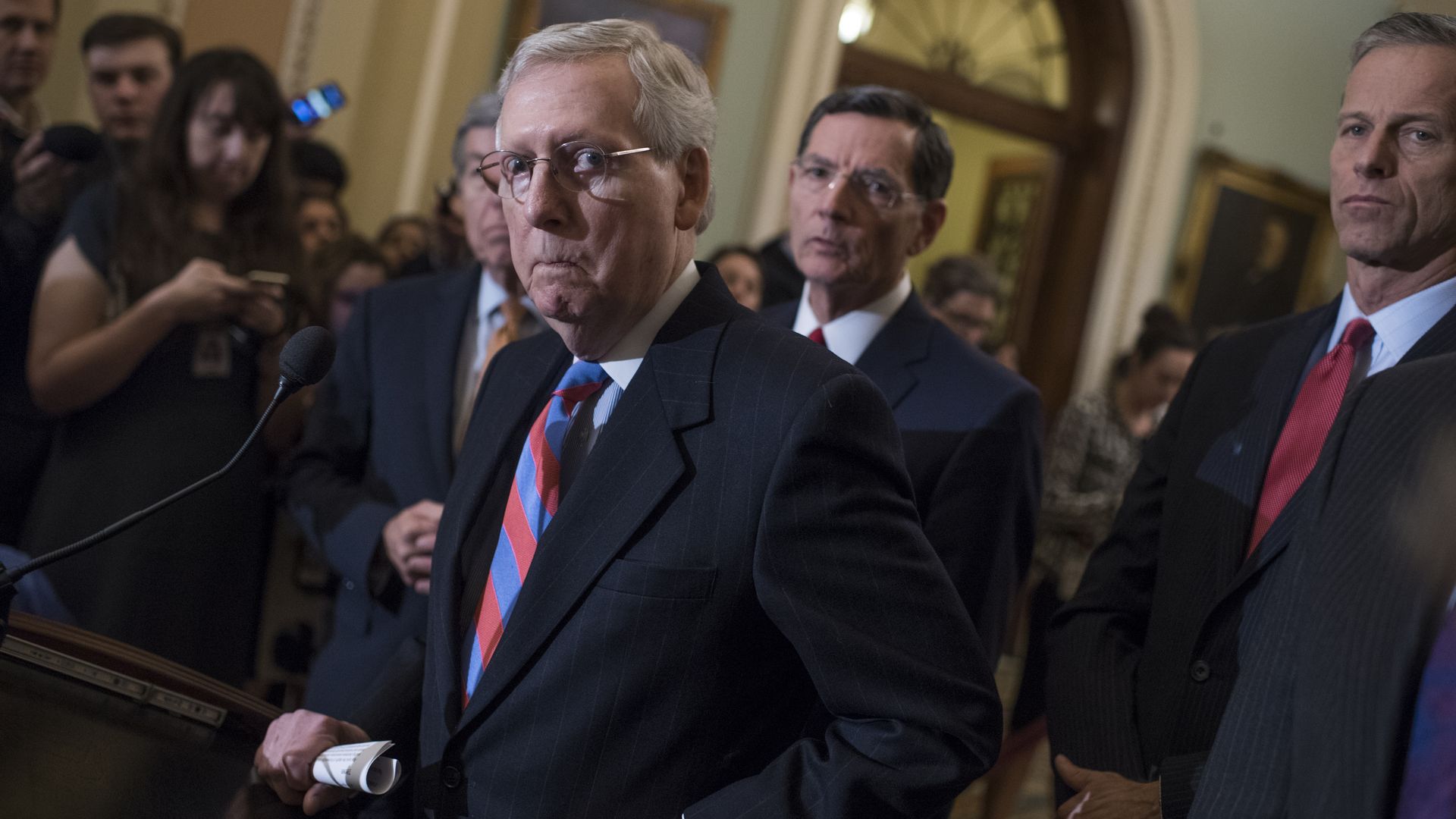 Senate Majority Leader Mitch McConnell said Tuesday that it is "highly unlikely" lawmakers in the Senate will approve legislation to rollback President Trump's recent move imposing heightened tariffs on imported steel and aluminum.
"The thought that the president would sign a bill that would undo actions he's taken strikes me as remote at best, and I like to use floor time in the Senate for things that actually have a chance to become law. So I think it's highly unlikely we'd be dealing with that in a legislative way."
— McConnell told reporters at his weekly news conference
He did, however, highlight that Republicans — who largely lambasted Trump's move — are still concerned about the tax implications and will continue engaging the White House with hopes that "in the end this will be a narrowed process rather than a broad application."
The backdrop: Trump's announcement that the U.S. is imposing tariffs of 25% on steel and 10% on aluminum has triggered outcry among GOP lawmakers and industry officials. He later decided to exempt Canada and Mexico, for now. Sen. Jeff Flake (R-Ariz.), a retiring Trump critic, has introduced a bill seeking to nullify the tariffs.
Go deeper