House votes today on controversial "right to try" bill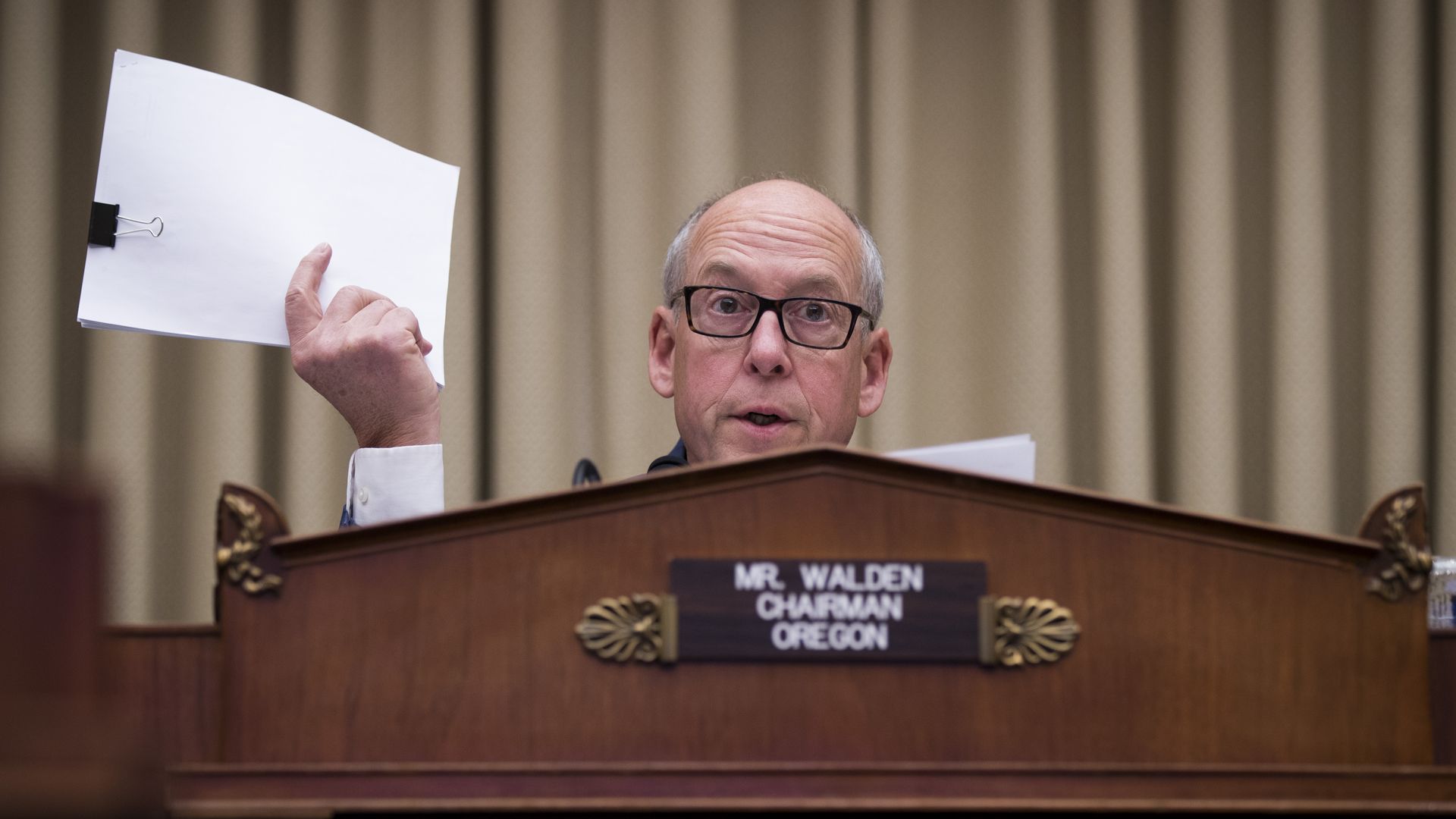 The House will vote today on a bill that would expand terminally ill patients' access to medical products that are still being reviewed by the Food and Drug Administration. Most Democrats are still expected to oppose it.
Why this matters: Access to these experimental medicines could give one last option to people with none left, although it's unclear how many doctors, drug makers and patients would take advantage of this new option.
The details: The so-called "right to try" bill would let terminally ill patients buy unapproved treatments. Critics had long been wary that such a step could undermine the rigorous clinical trials the FDA uses to approve or reject new treatments. But a revised bill released over the weekend includes some significant changes designed to address those concerns.
The definition of eligible patients was narrowed.
Informed consent requirements were strengthened and reporting requirements for side effects were tightened.
The FDA was given more flexibility to determine how "right to try" uses will impact a drug's approval.
It equalizes liability for doctors and drug makers under both right to try and an existing pathway to use experimental drugs, to avoid incentivizing one over the other.
Between the lines: FDA Commissioner Scott Gottlieb outlined a set of patient protections when he testified on right to try before Congress in the fall. All of them were included rrein this version of the bill.
Yet, but: Rep. Frank Pallone, the top Democrat on the House Energy and Commerce Committee, came out yesterday with a strong statement against the bill, saying it "puts vulnerable patients at risk by completely removing the Food and Drug Administration from the review or oversight of access to investigational therapies."
"This legislation simply is not needed," he added, citing an existing program that gives patients the ability to use an unapproved medication outside of a clinical trial.
Supporters point out that products must have cleared several steps of the FDA approval process before they can be accessed through "right to try."
The big question is how much use right to try will get. Although many states have their own laws allowing it, takers have been limited.
On the other hand, there's an argument to be made that because federal law preempts state law when it comes to regulation of medicine, doctors and drug makers have been slow to take advantage of state right to try laws because they're afraid of legal consequences.
Go deeper