Hillary's new stat: I won districts representing 2/3 of U.S. GDP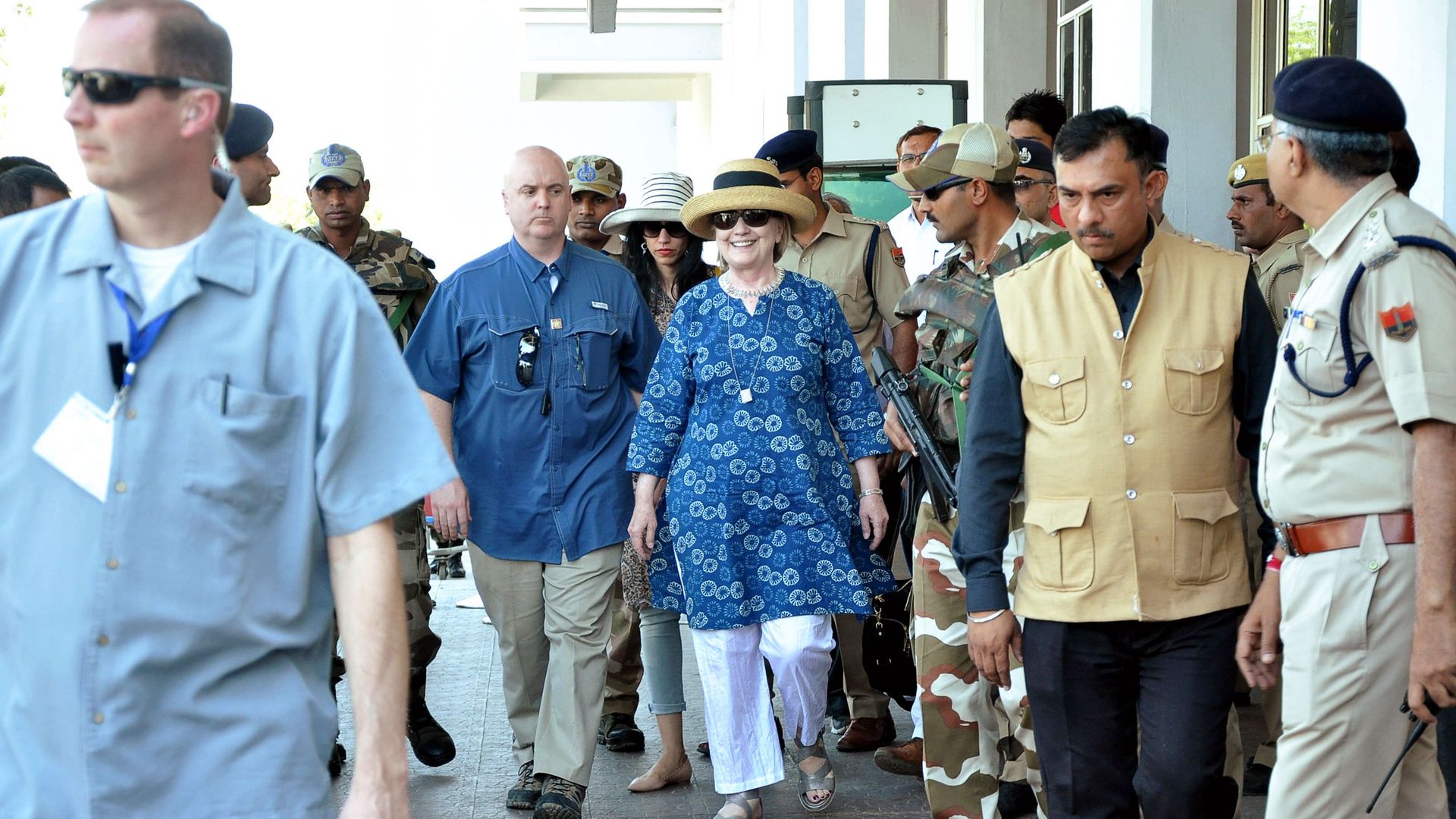 Hillary Clinton, in comments in India this weekend seized on by the Republican National Committee, attributed some of Trump's insurgent victory to discriminatory attitudes among his supporters, per CNN:
"I won the places that represent two-thirds of America's gross domestic product... So I won the places that are optimistic, diverse, dynamic, moving forward. And his whole campaign, 'Make America Great Again,' was looking backwards. You know: 'You didn't like black people getting rights, you don't like women, you know, getting jobs, you don't want to, you know, see that Indian-American succeeding more than you are, whatever your problem is, I'm going to solve it.'"
Go deeper