2017 was Syria's deadliest year for children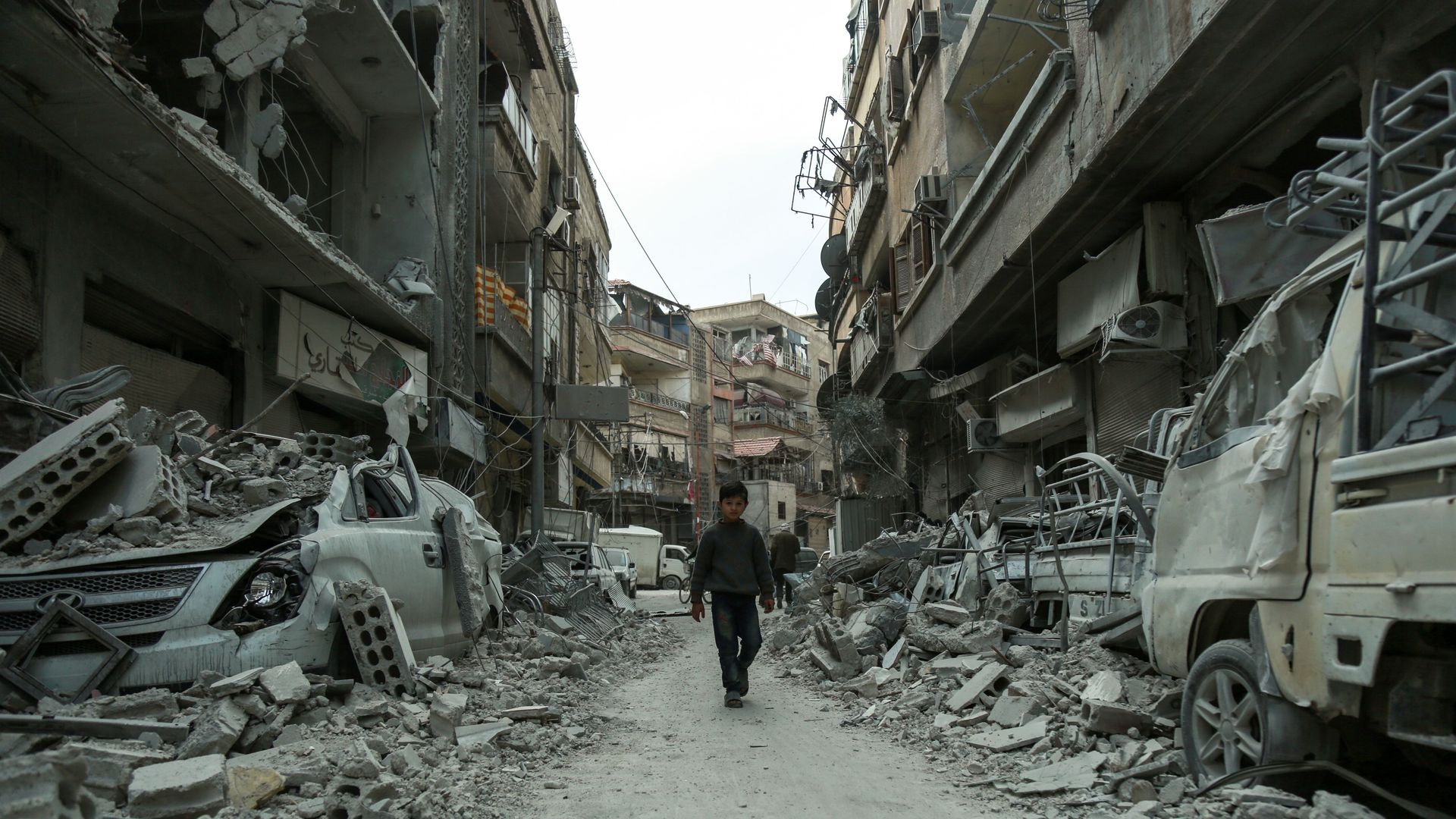 910 children were killed in Syria in 2017, a 50% increase from 2016 and the most of any year since the war began in 2011, according to a new report from UNICEF. Conflict is now considered the leading cause of death for Syrian adolescents.
Why it matters: With no end in sight to the seven-year war, a humanitarian crisis in Syria continues to devolve into unspeakable tragedy. There are now more than 1 million Syrian children who have only ever known a lifetime of war.
More findings:
In the first two months of 2018, 1,000 children were reportedly killed or injured.
The UN verified 175 attacks on education and medical facilities in 2017.
An estimated 3.3 million Syrian children are currently exposed to explosive hazards, including landmines.
Over 1.5 million Syrians are now living with permanent disabilities from war-related injuries.
Go deeper