Inside Travis Kalanick's downfall at Uber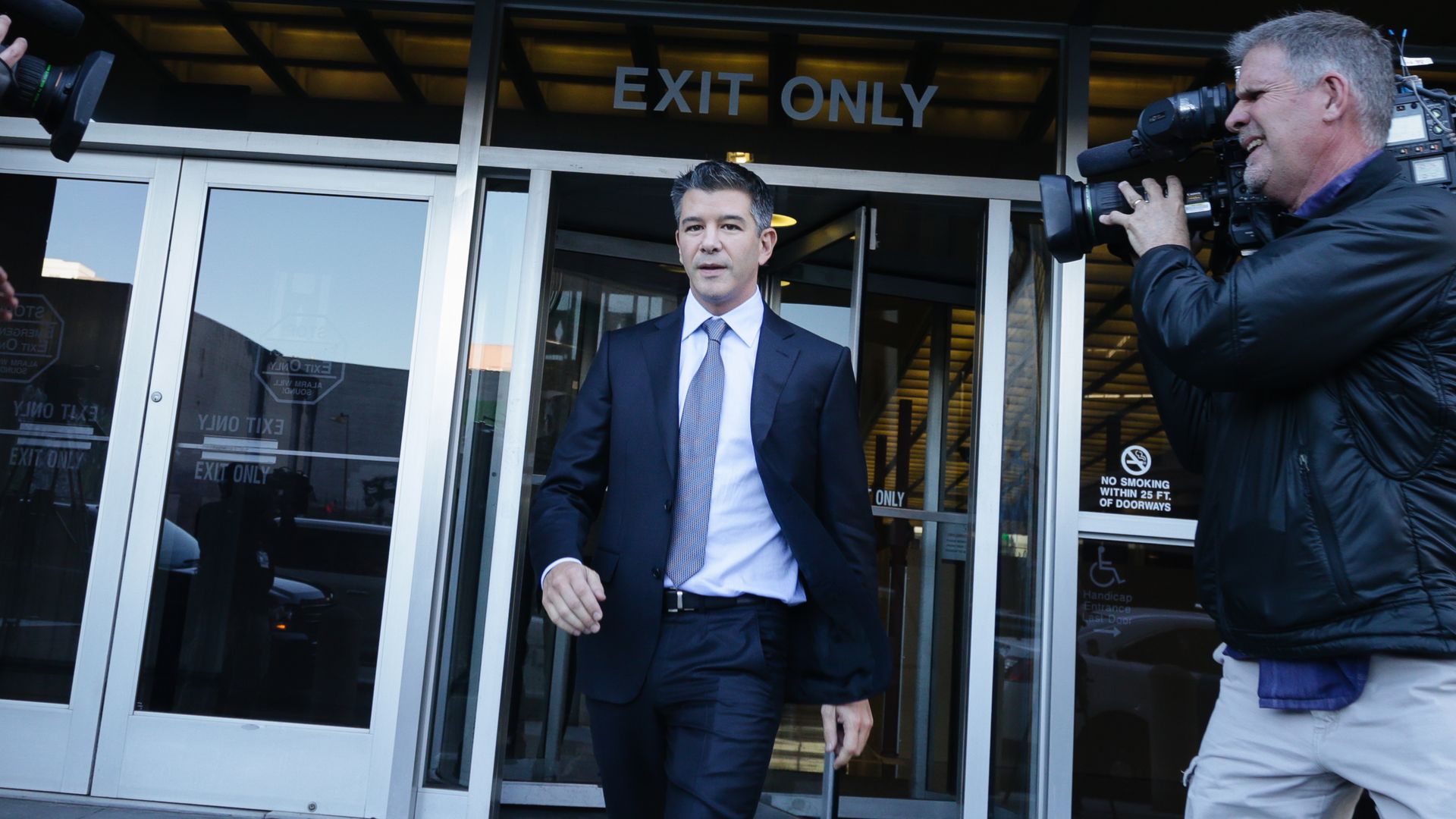 "The takedown of Travis Kalanick: The untold story of Uber's infighting, backstabbing, and multi-million-dollar exit packages," by Business Insider's Julie Bort.
The big picture: "Uber grew too quickly, from 6,700 employees in December 2016 to 15,000 by June 2017, and devolved into chaos before proper HR procedures and seasoned executives could be put in place. Most blame Kalanick for this, saying he was more focused on world domination than seemingly mundane, operational details."
Rachel Whetstone, then Uber's head of policy and communications, "suggested they hire former US Attorney General Eric Holder [to look into allegations of sexual harassment and other workplace issues]. ... Kalanick didn't realize it at the time, but he had just hired his executioner."
"Uber's defiance was baked in. It was Kalanick's greatest strength when Uber was small, but as Uber grew it became the company's greatest weakness, aided by a leadership posse who viewed new governance and controls as annoying, big-company bureaucracy."
The latest: "Kalanick went from a jobless paper billionaire to an actual cash billionaire after he sold $1.4 billion worth of his shares to Softbank. He just announced he is setting up a charitable foundation and investment fund. He remains on Uber's board and still has a huge stake in the company."
Go deeper