Trump welcomes Houston Astros to the White House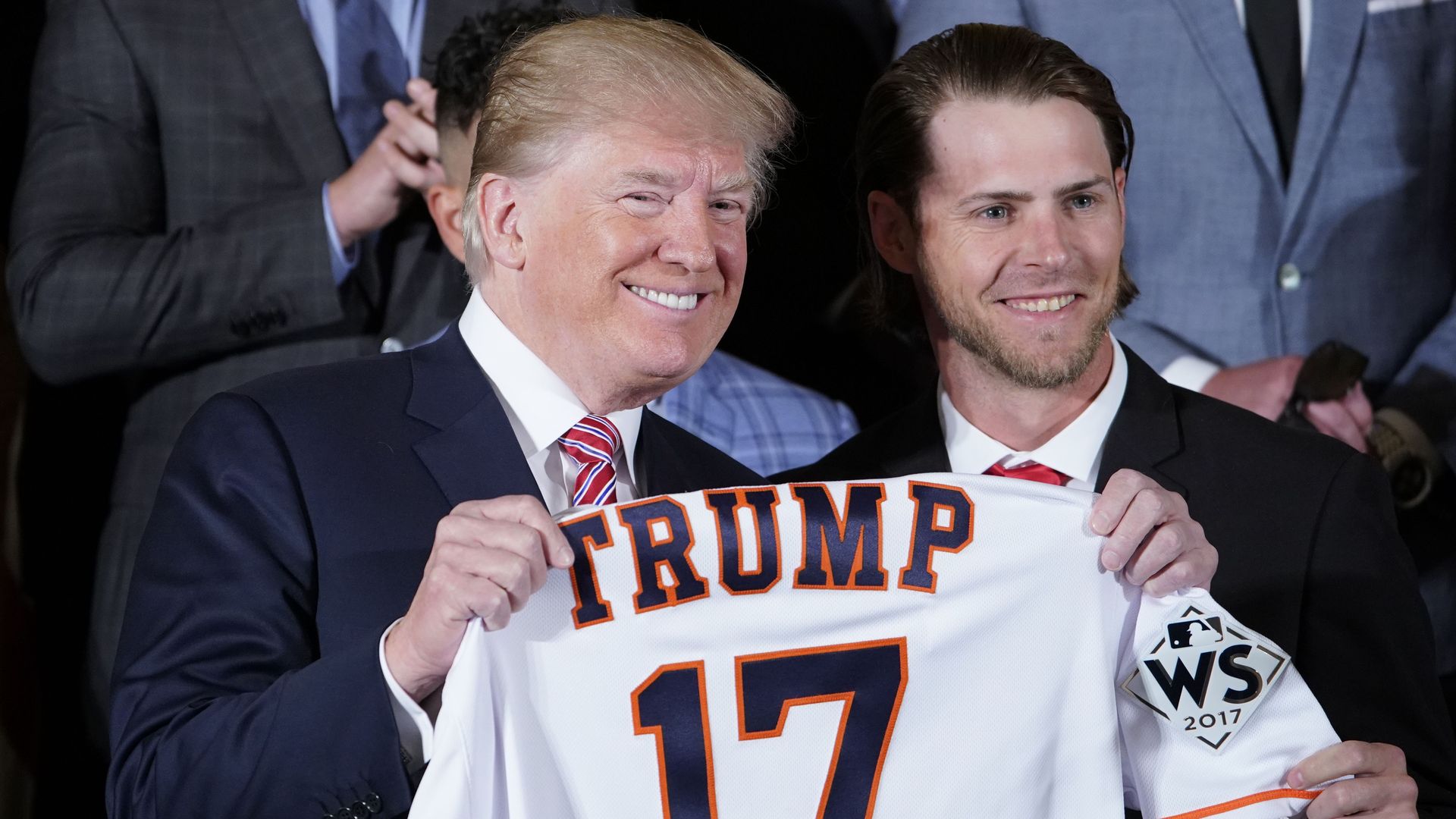 The Houston Astros, winners of last year's World Series, visited the White House today for a traditional championship visit. Their stop comes after the Golden State Warriors, the NBA's reigning champions, declined to participate in the traditional photo-op with President Trump last month.
One Trump quote: "What a team... our Yankees were as tough as anybody but you guys were just a little tougher."
Go deeper