Poll: Democrat Lamb leads Saccone in Pennsylvania special election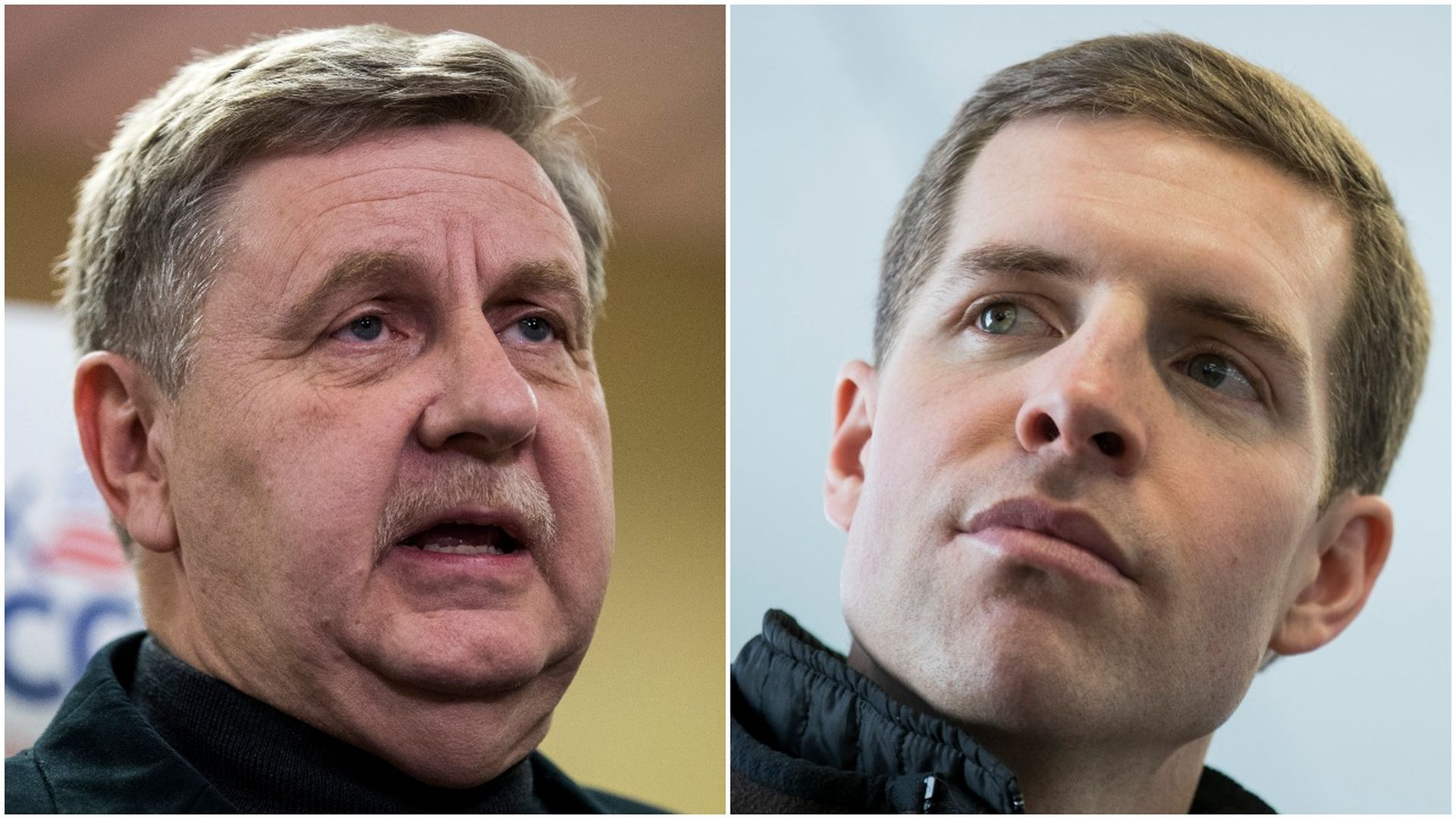 Democrat Conor Lamb currently has a 6-point edge over Republican Rick Saccone — 51% to 45% — ahead of Tuesday's special election in Pennsylvania's 18th Congressional District, according to a new Monmouth University poll that forecasts turnout similar to other special elections this year. The results are a flip from last month's poll, where Saccone led Lamb 49% to 46%.
 "This district has voted overwhelmingly Republican in recent elections, but a large number of these voters have blue-collar Democratic roots. Lamb seems to have connected with them."
— Patrick Murray, director of the independent Monmouth University Polling Institute.
Timing: The poll's release comes on the heels of President Trump's rally in Pennsylvania Saturday night, meant to promote Saccone's candidacy. But as Axios' Jonathan Swan reported, Trump said hardly anything about the Republican candidate because, in reality, the president thinks Saccone "is a terrible, 'weak' candidate."
51% of those surveyed would vote for Lamb if the election were held today — while 45% said they would vote for Saccone —with a Democratic surge of voters similar to voting patterns seen in other special elections over the past year.

In February, the same model showed 46% would vote for Lamb and 49% would vote for Saccone.

47% of those surveyed have a generally favorable view of Saccone, a slight decrease compared to 48% in February but within the poll's margin of error.
53% have a generally favorable view of Lamb, up from 49% in February.
Effect of Trump's tariffs decision: The poll also asked participants about the president's decision to impose tariffs on foreign steel and aluminum, and to what extent they think the tariffs will effect the economy in Pennsylvania's 18th district.
43% said they think the tariffs will help the economy.
36% think they will hurt the economy.
8% think they will have no impact.
13% said they don't know.
Methodology: The poll was sponsored and conducted by the Monmouth University Polling Institute from March 8 to 11, 2018 with a random sample of 372 likely voters in Pennsylvania's 18th Congressional District. The poll has a margin of error of +/- 5.1.
Go deeper