Internet's inventor: Regulate Big Tech platforms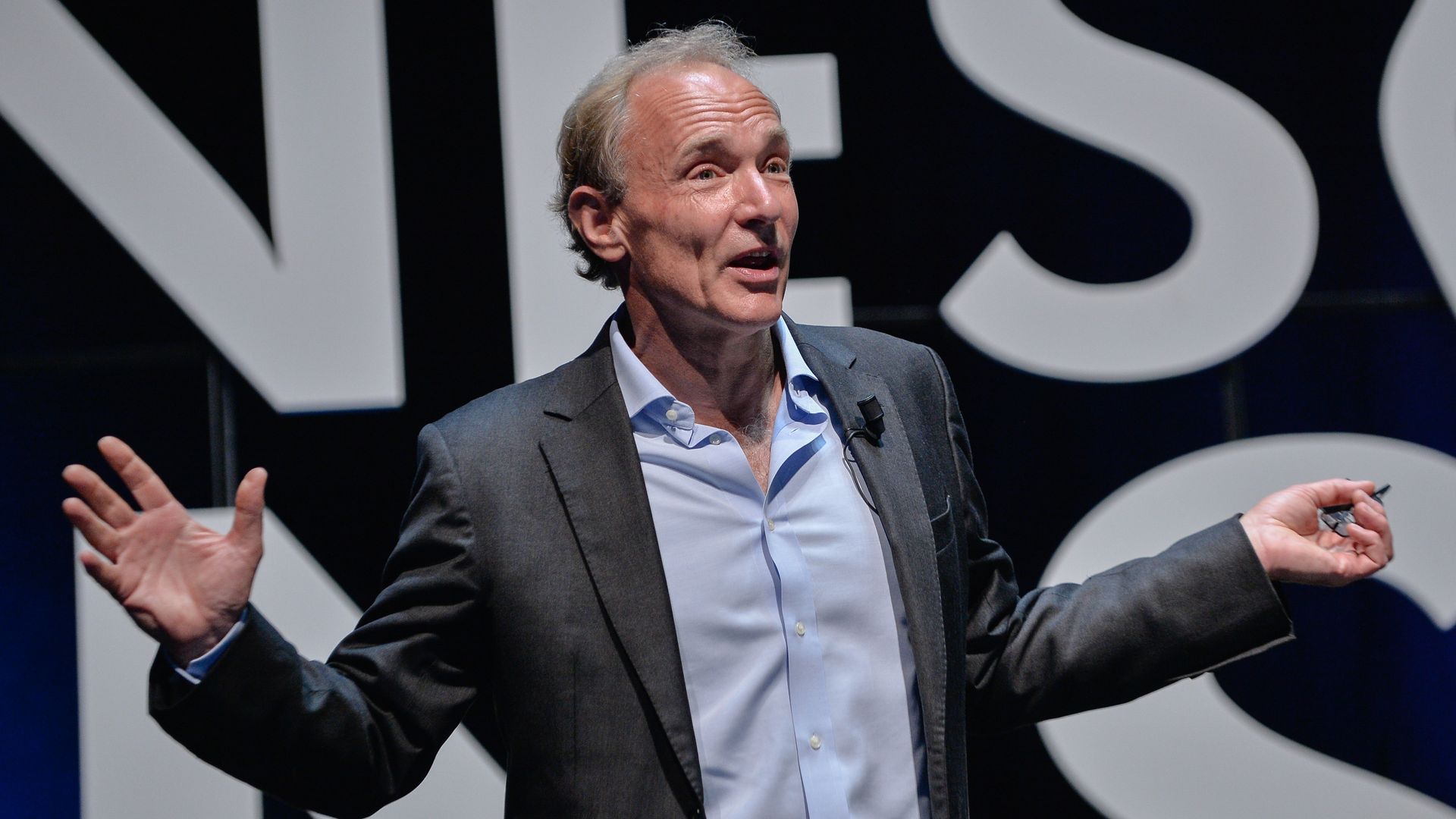 Sir Tim Berners-Lee, the inventor of the World Wide Web, says the fact that the internet is controlled by a handful of dominant companies likely means the next 20 years will be much less innovative than the last — and a "regulatory framework" may help address the new concentration of power.
Why it matters: Today is the Web's 29th birthday, and one of its biggest boosters is joining critics by calling out the danger brewing in the current online landscape. As Berners-Lee wrote in an open letter posted Sunday evening, the web has changed drastically since its early days. A vibrant array of websites "has been compressed under the powerful weight of a few dominant platforms" that have created "a new set of gatekeepers" that control how ideas are shared.
The backdrop: Social media platforms including Facebook, Twitter and Google's YouTube have been under fire for not controlling the spread of fake news and conspiracy theories or preventing foreign manipulation designed to sow discord among Americans. These companies, along with Amazon, Apple and Microsoft, also have amassed an enormous amount of personal data from their users, helping to seal their competitive advantage, Berners-Lee says — echoing concerns raised by some policymakers on both sides of the aisle.
These dominant platforms are able to lock in their position by creating barriers for competitors. They acquire startup challengers, buy up new innovations and hire the industry's top talent....What's more, the fact that power is concentrated among so few companies has made it possible to weaponise the web at scale.
— Sir Tim Berners-Lee
The solution: Berners-Lee acknowledges that the companies are trying to address the problems. But he points out that fixing them falls on companies that were built to maximize profit, not social good. "A legal or regulatory framework that accounts for social objectives may help ease those tensions," he wrote. "Today's powerful digital economy calls for strong standards that balance the interests of both companies and online citizens."
Go deeper: Read Berners-Lee's full open letter here.
Go deeper