Venezuela's Chinese lenders shut them out in 2017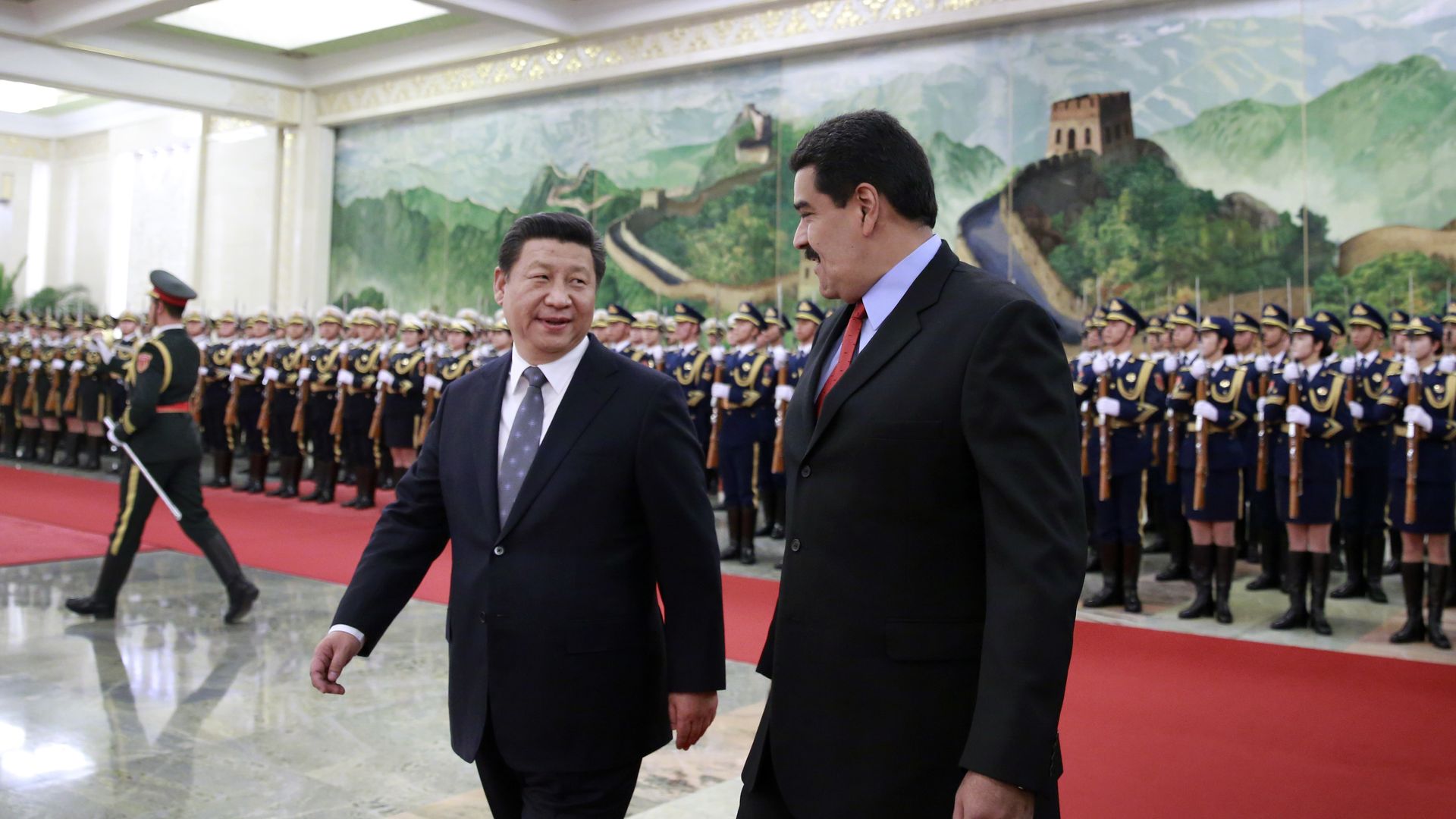 China's policy banks did not issue loans to Venezuela in 2017, departing from a decade-long trend of pouring billions into the country's economy, the Inter-American Dialogue found. In 2016, China lent $2.2 billion to Venezuela to bolster oil production in the country.
The backdrop: As the U.S. has retreated, pulling out of the Trans-Pacific Partnership, China has taken an increasingly influential role in Latin America, signing off big loans and investments to several countries. The lack of Chinese loans to Venezuela in 2017 could signal, however, that the Venezuelan economy and leadership seem too unstable to China — even though Beijing places far less weight on the quality of governance in nations where it invests than other countries do.
Go deeper