Trump's pitch: Tariffs, tax cuts and death penalty for drug dealers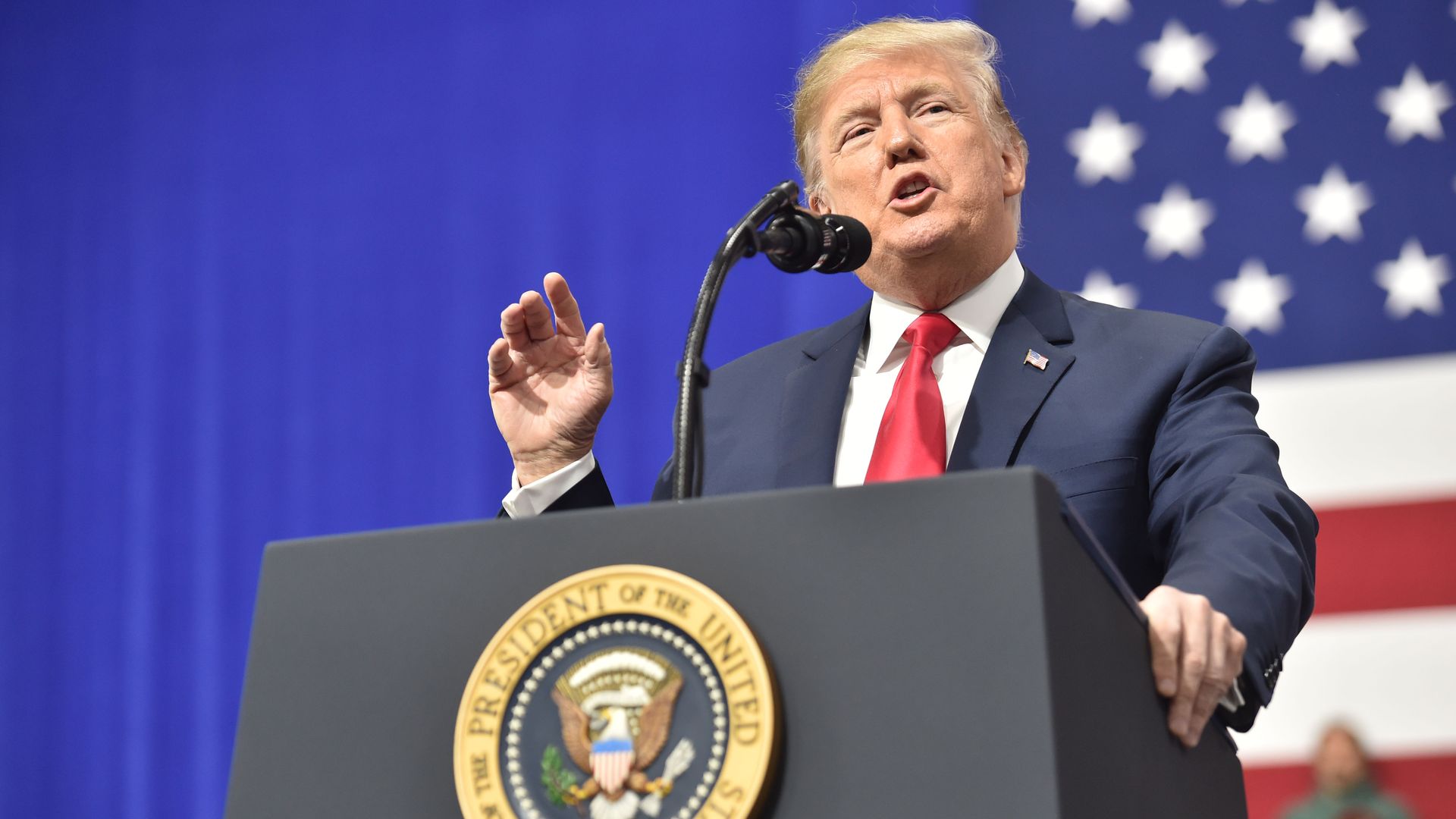 President Trump made a pitch for his new steel and aluminum tariffs at a campaign rally in Pennsylvania tonight, telling the crowd: "A lot of steel mills are now opening up because of what I did." He also plugged the GOP tax cuts and warned them that a Democratic victory in Tuesday's special election could increase the odds that Nancy Pelosi will become House speaker.
Why it matters: Republicans are pouring resources into state representative Rick Saccone's race — more than $10 million, according to the New York Times. Rep. Charlie Dent told the Times that if a Democrat wins the district that Trump took by 20 points, it would "send a bad signal around the country in districts far more competitive than this one."
Trump mentioned the death penalty for drug dealers, which Axios' Jonathan Swan reported on last month: "These people are killing our kids and they're killing our families, and we have to do something."
On North Korea: "I think they really want to do something, I think they want to make peace. I think it's time."
He said North Korea "should have been handled" in the last 30 years: "They were saying 'Obama could have done that.' Trust me, he couldn't have done that."
On the border wall: "We are building the wall, 100%."
He said: "I'm calling on Congress to stop funding sanctuary cities."
On a 2020 campaign slogan: "We can't say Make America Great Again, because I already did that...Our new slogan will be..."Keep America Great!"
Trump on Rep. Maxine Waters: She's a "low IQ individual."
On Pelosi: "The only chance she has to be speaker is by electing Democrats."
One thing you'll be hearing again: Trump said he won 52% of the female vote in 2016. He actually won the vote of 52% of white women, per the Washington Post.
Go deeper