Scoop: Trump told Netanyahu U.S. will pull out of Iran deal if big changes not made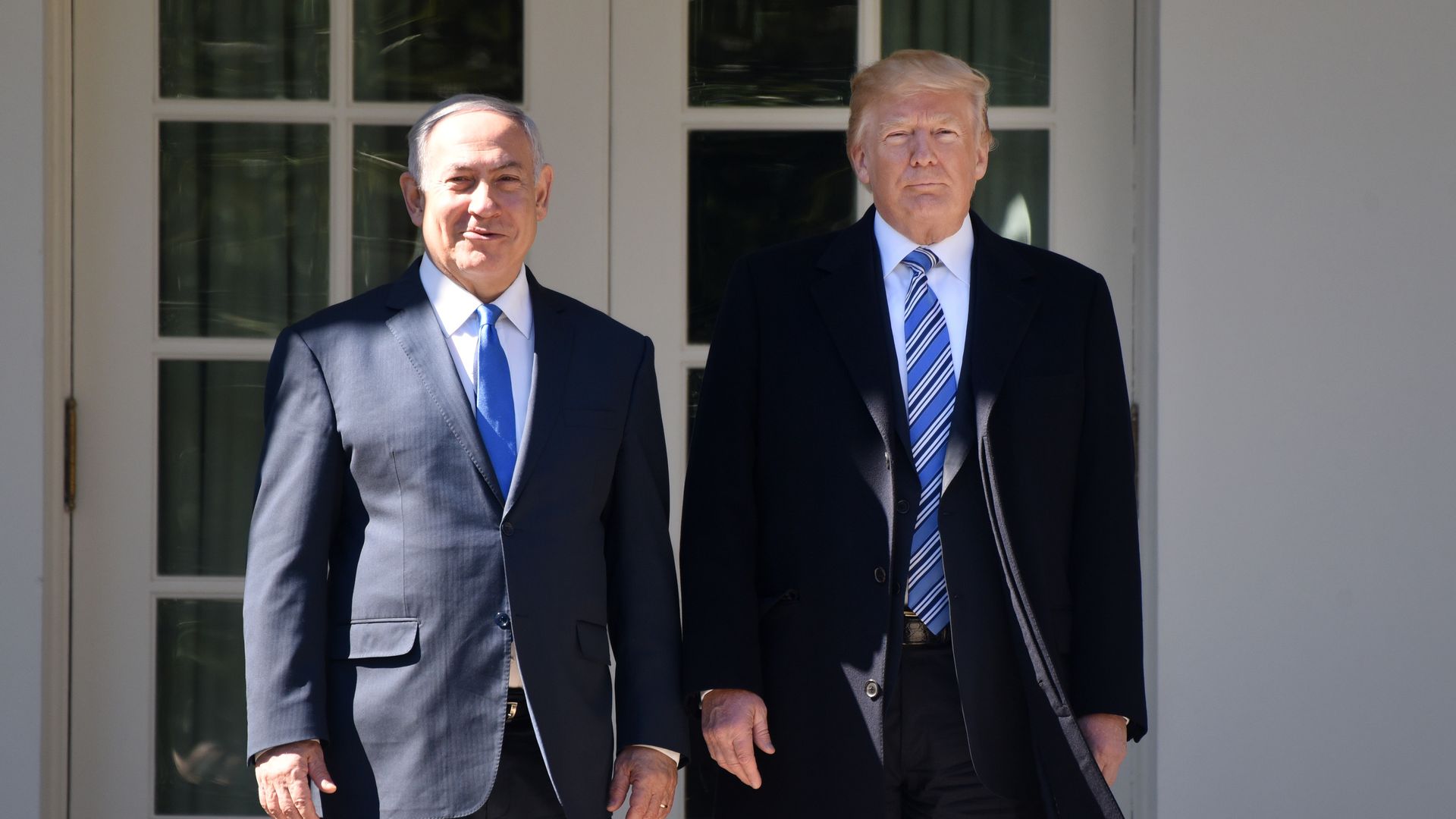 President Trump told Israeli Prime Minister Netanyahu in their meeting at the White House last Monday that he won't show flexibility in the negotiations with France, Germany and the U.K. on amending the Iran nuclear deal, two senior Israeli officials told me.
The officials say Trump told Netanyahu that until now the three European powers only proposed "cosmetic changes" that he doesn't find satisfactory. Trump said he demands "significant changes" in the Iran deal itself and not simply the addition of a supplemental agreement between the U.S. and the European countries, according to the officials.
The bottom line: Trump stressed that if his demands are not met, the U.S. will withdraw from the deal.
The Israeli officials who were briefed on the Trump-Netanyahu meeting spoke on the condition of anonymity due to the diplomatic sensitivity of the matter. The White House and Netanyahu's office didn't deny the details in this report and refused to comment on it.
Trump has set May 12th as the deadline to reach an agreement with France, Germany and the U.K. to "fix" the nuclear deal and avoid U.S. withdrawal. In the last 2 months, two rounds of talks were held in London and Paris between senior diplomats from the four countries. A third round is expected this Thursday in Berlin. Israel is not a party to the talks directly but is updated on their contents.
A few hours after Monday's Trump-Netanyahu meeting, Vice President Mike Pence gave a speech at the AIPAC conference in Washington and spoke about the Iran deal. He said:
"President Trump has called on the Congress and our European allies to enact real and lasting restraints on Iran's nuclear and ballistic missile ambitions.  Earlier this year, the President waived sanctions to give our lawmakers and our allies time to act. But make no mistake about it: This is their last chance.  Unless the Iran nuclear deal is fixed in the coming months, the United States of America will withdraw from the Iran nuclear deal immediately. "
Go deeper