Exclusive: Alexa is coming to the office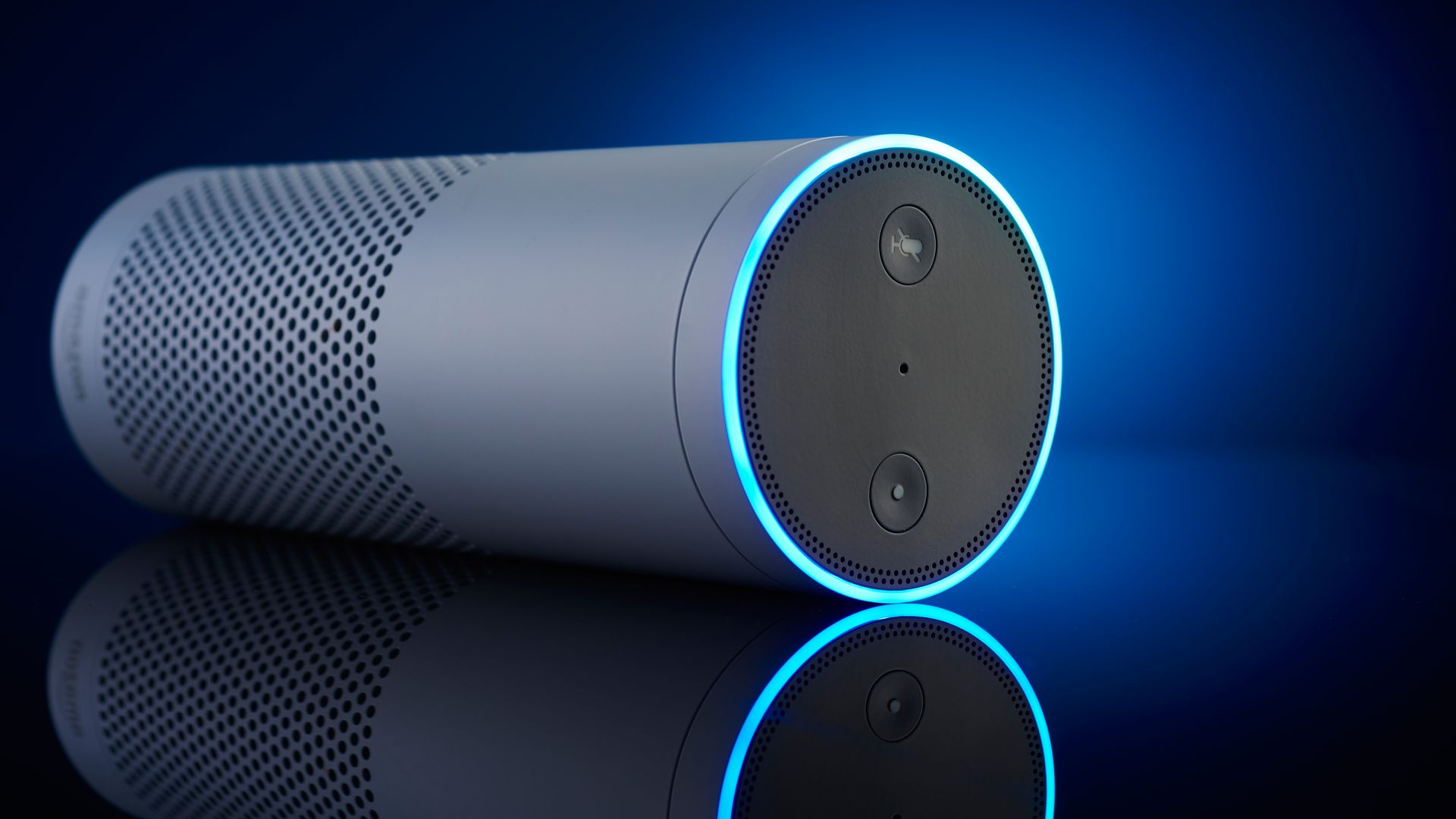 Amazon is announcing today it's bringing its voice assistant into a range of business settings, big and small, like hotels and co-working spaces.
Why it matters: While people always think of Amazon as a consumer company, it has shown itself time and again to have larger ambitions. This move could help it expand tis business services beyond its already popular Amazon Web services.
In an interview, Amazon CTO Werner Vogels said that exposure to the workplace will improve Alexa by exposing it to new types of conversations.
"The kind of language we use in our offices is sometimes radically different from the more conversational things we do in our(homes)," he told Axios. Alexa "will greatly improve by being exposed to different kinds of statements or conversations."
Business benefit: Vogels said many businesses are still stuck with the technology consumers used in the 1990s. Adding support for voice to automate tasks could leapfrog several missed generations of consumer technology.
Alexa for Business consists of several parts, including getting enterprise software to integrate with Alexa and allowing individual businesses to write their own skills.
Early work on all fronts has begun, with Concur and Salesforce among those bringing elements of their software to Alexa and WeWork, CapitalOne and Wynn hotels among the early businesses using voice in their workplaces.
What about Cortana? Vogels insists this doesn't impact Amazon's previously announced big partnership with Microsoft to integrate with Cortana. However, the partnership has yet to bear fruit and now Amazon is headed into Cortana's home turf. Vogels had no update on when to expect progress with Microsoft.
Other hurdles: Proving to be a valued employee is only part of what Alexa will have to achieve to earn a full-time job. Many consumers are already skeptical of inviting a smart microphone into their homes and trust is likely to be an even bigger issue with businesses.
Go deeper