Netanyahu to cabinet: Trump has no concrete peace plan right now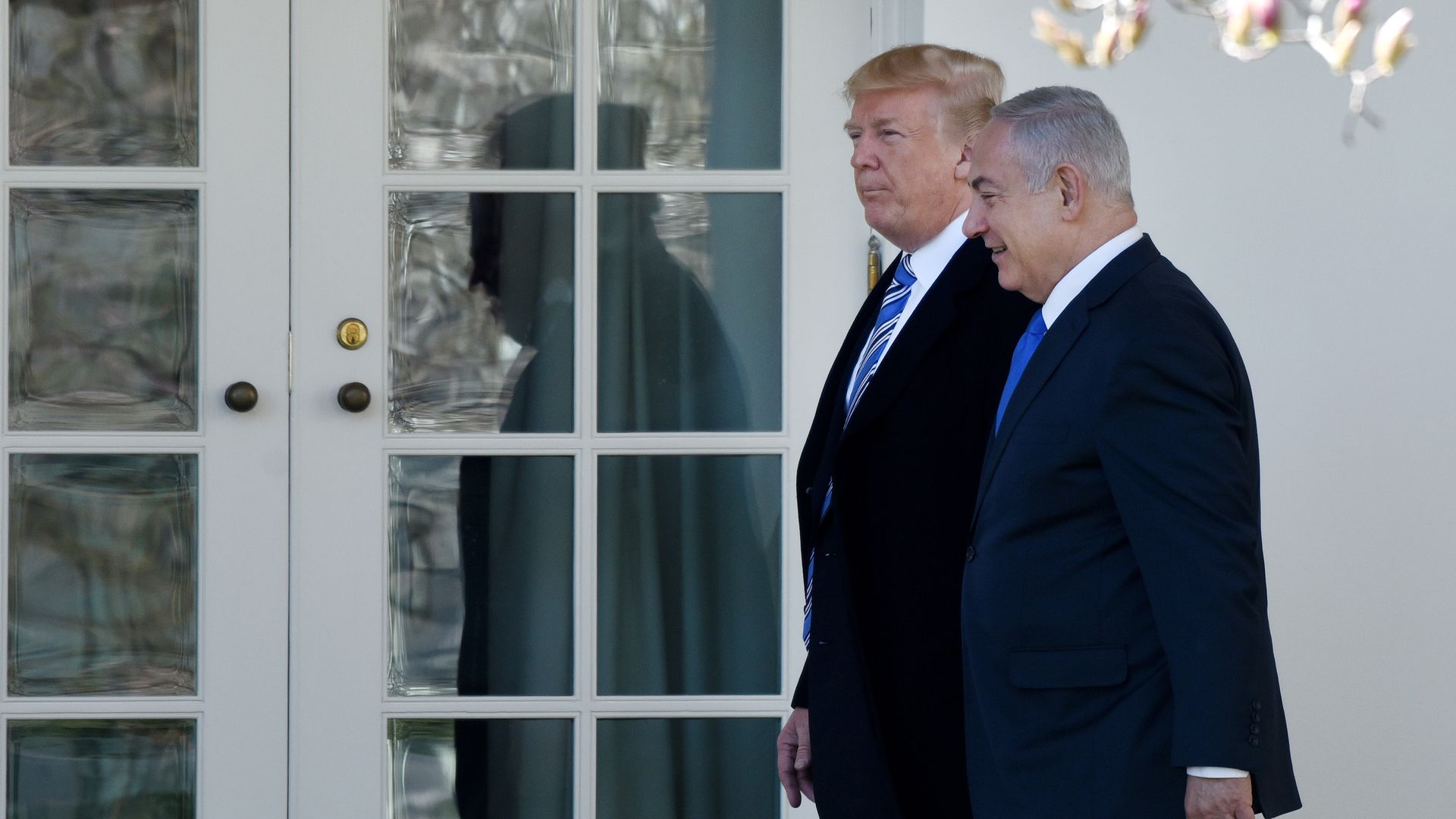 Prime Minister Netanyahu briefed the Israeli cabinet today on his visit to the U.S. and his meeting with President Trump at the White House last Monday. According to two officials who attend the cabinet meeting, Netanyahu told the ministers:
"There is no concrete U.S. peace plan on the table at the moment. I am not saying there couldn't be one in the future, but right now there is none."
At a briefing with Israeli reporters last week after his meeting with Trump, Netanyahu said the President didn't share a draft of the U.S. plan for Israeli-Palestinian peace, or a timetable for releasing his plan.
Where things stand: In the last few months President Trump's "peace team," led by senior adviser Jared Kushner and special envoy Jason Greenblatt, has been working on a plan for re-launching peace talks. Those efforts encountered serious difficulties after Trump's Jerusalem announcement on December 6th. Since then, the Palestinians refuse to engage in any contacts with Trump's advisers.
In a Washington Post Op-Ed published last Thursday, Greenblatt wrote:
"The president has been clear that he wants a fair and enduring agreement between the Israelis and Palestinians that will enhance Israel's security and give all Palestinians the opportunity for a prosperous future. We are ready to work with any party truly interested in peace to reach this goal".
Go deeper