The full Trump, unrestrained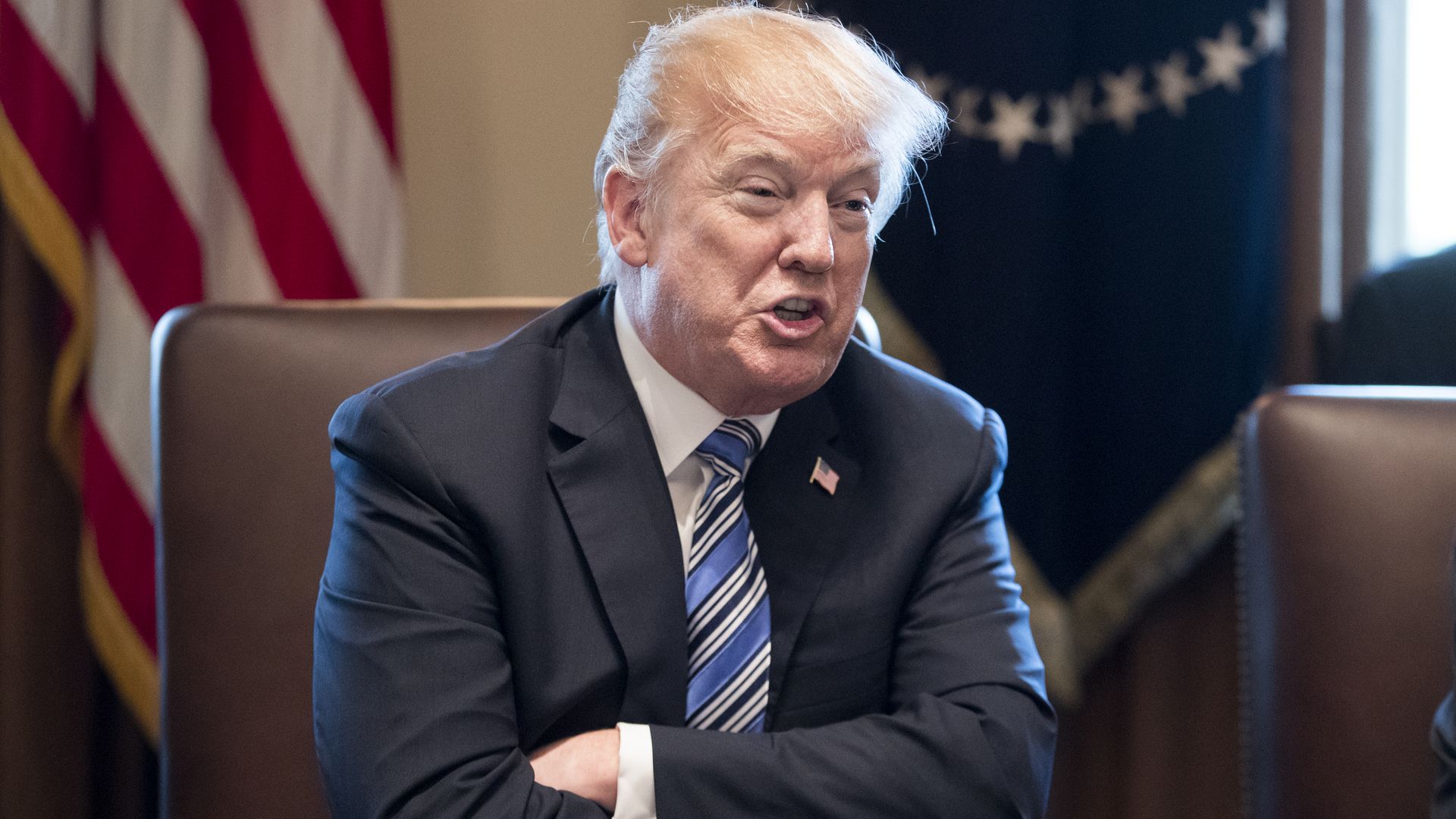 This week, President Trump ripped the steering wheel out of John Kelly's hands and played chief of staff and communications director, all wrapped into one:
Trump kept his own senior staff on edge, with top officials uncertain from hour to hour what was happening with two globally consequential issues: tariffs and North Korea.
Want to know what it's like to work for this president? A senior administration official, who likes Trump but can't keep up, tells Jonathan Swan:
"No single individual in history has been able to direct an entire news cycle on a whim, and he's using that power at his sole discretion, with the WH policy, press, and comms teams just along for the ride."
"SURPRISE, we're taking major trade actions. WAIT, maybe we're not."
"ACTUALLY, yes we are, and we're going to do it TODAY. "
"SURPRISE, there'll be a big announcement in a few hours. You'll want to watch. *Media gives it hours of breathless attention,* followed by one of the most significant foreign policy announcements in recent memory."
"Both at a policy level (e.g. what trade actions to take, whether or not to accept Kim invitation) or a comms level (when/how to announce these decisions), Trump is doing what he wants, when he wants, how he wants."
"The WH staff I talk to are constantly having to make the decision whether to push back on him, push forward with him, or head for the exits in exasperation."
Be smart: The restraints on Trump are fully removed. Imagine if Trump did publicly what he said privately during the first year-plus. He didn't, in part because Reince Priebus, Gary Cohn, General Mattis, Dina Powell, Rob Porter and others conspired to box him in and occasionally talk him off the ledge. No more. 
Now, what Trump says will likely just happen.
How it's playing:
WashPost A1: "President acts as own diplomat, negotiator"
AP: "In the tough times, Trump goes it alone"
Go deeper