Turkish court sentences 25 journalists to prison for failed coup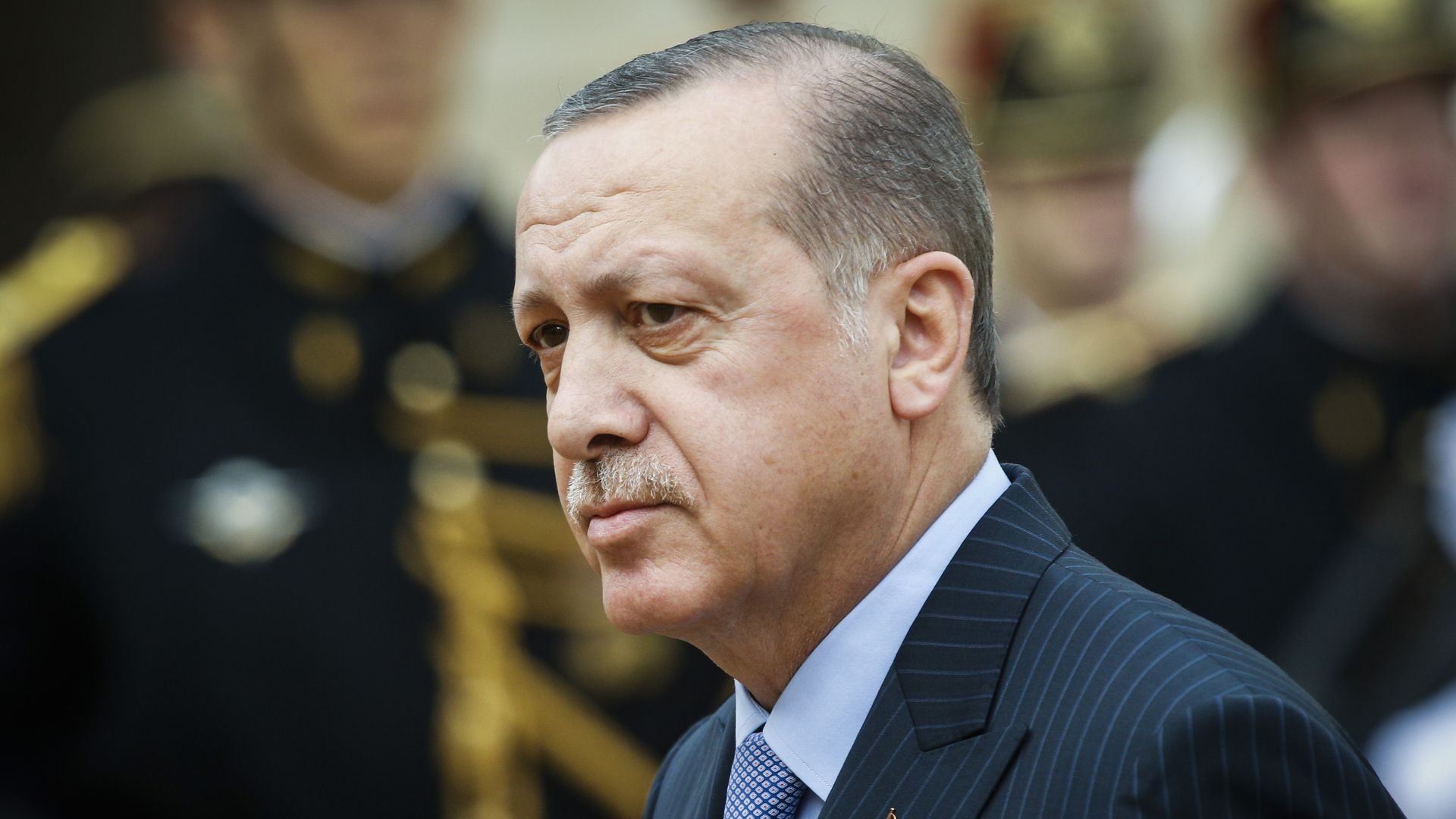 A Turkish court has sentenced 25 journalists to prison terms of up to seven and a half years for links to Fethullah Gülen, an exiled preacher accused of organizing the country's 2016 failed coup, reports AFP. Almost all of those convicted worked for three media outlets — Zaman, Aksiyon and Rotahaber — that are considered close to Gülen, who denies having any role in the coup attempt.
Why it matters: President Erdoğan has extended a state of emergency six times since 2016, allowing authorities to arrest more than 50,000 people in an attempt to purge Gülen's influence from Turkish society. Turkey is considered the No. 1 worst jailer of press by the Committee to Protect Journalists, ahead of China and Egypt.
Go deeper