SXSW 2018 agenda: politics, cryptocurrencies & Facebook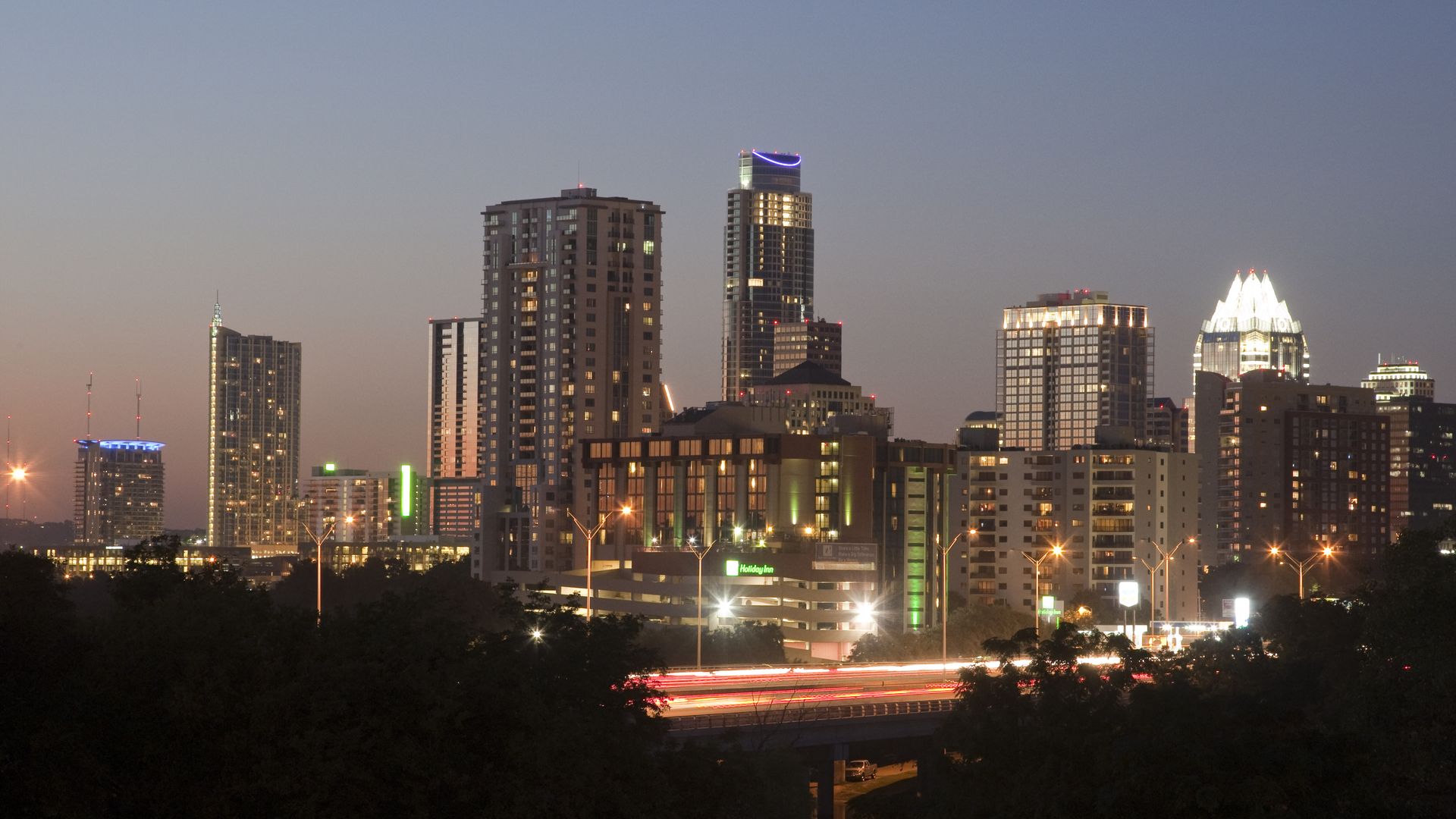 This year's South by Southwest conference will be packed with events on digital currencies, health data, and artificial intelligence — a sign of how quickly these have become the biggest topics in future trends. But there's also a recognition of a dark side: lots of panels about how social media is reshaping news and information, and not always for the better.
What to watch: The festival starts in Austin today. Watch for panels on tech industry trends like cryptocurrencies and voice assistants, the growing presence of lawmakers, a particular interest in media, and especially Facebook's growing influence. You can also catch a panel on "innovation superpowers." Oh yeah, and Ethan Hawke will be there.
Trends:
"Crypto": There's a noticeable number of panels and events focused on everything from blockchain tech to digital tokens, which is not surprising given the past year's boom.
Artificial intelligence: As in past years, there are a lot of panels on what's next in AI — everything from how it could be used in operating rooms to how to "hack" the ugly problem of racial bias.
Voice assistants: Continuing a trend from January's CES trade show, companies like Amazon and Google will seek to showcase their voice assistants. The latter is even setting up a "Google Assistant Fun House," complete with voice-activated gadgets for guests to play with.
Politics: A growing number of lawmakers and policy experts are flocking to SXSW, hoping to learn more about the rapidly-growing technology sector and to partake in conversations about the balance between regulation and innovation. You can watch Bernie Sanders talk to Jake Tapper, or listen to Sen. Mark Warner talk about "hacking our democracy," or hear Rep. Darrell Issa talk about patent trolls.
Media: As usual, media outlets (including this one) are flocking to the festival, and companies like Apple and YouTube are sending their top execs. But this year, Facebook is likely the media player to get the most attention as users and lawmakers continue to reckon with its immense power.
#MeToo: 2017 was a breakthrough year for addressing gender issues, so it's no surprise to see those conversations spill into this festival (which has had its own sexism controversies).
What we won't see (as much):
VCs: SXSW used to be an annual meetup for top venture capitalists. But the festival has been losing its appeal to them and a growing number are skipping the trip altogether (many stopped purchasing conference badges long ago).
A breakout mobile app: Since Twitter's breakout moment at the festival in 2007, SXSW served as a launchpad for new social apps in the years since—but no more. Video live-streaming app Meerkat put an end to the trend in 2015.
Dan Primack's thought bubble: SXSW has become a victim of its own success, getting so bloated that, at this point, it's little more than an excuse for Bay Area techies to network in different environs.
Some events recommended by Axios editors:
Catch Axios at these events:
Go deeper: The highlights of SXSW 2017
Go deeper