Facebook lands exclusive rights to stream 25 regular season MLB games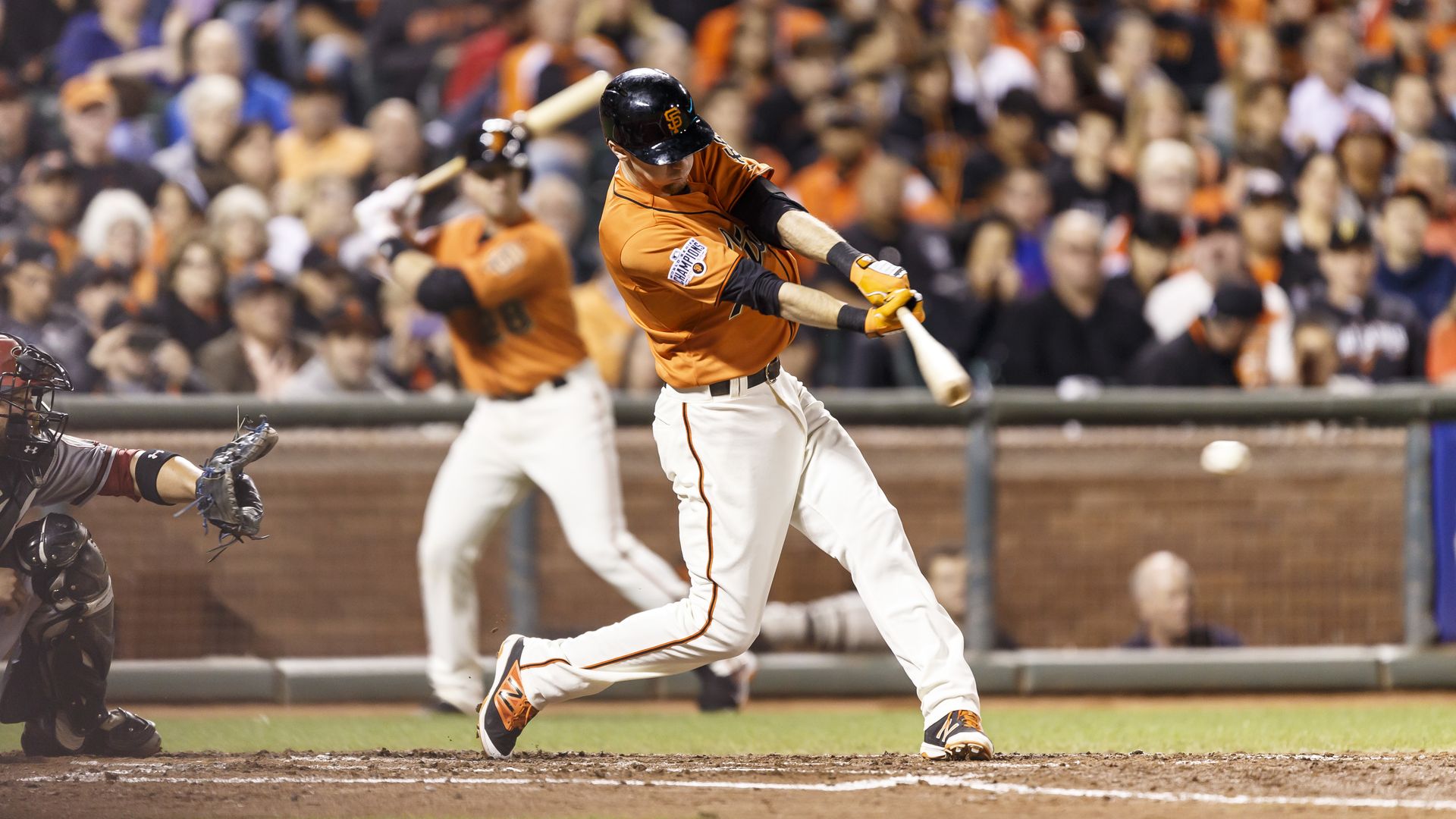 Facebook and the MLB have agreed to stream 25 afternoon games in the U.S. Neither party has disclosed financial terms, Bloomberg, who first reported the deal, says that the price tag is somewhere around $30 million.
Why it matters: It's the first time a major league sports franchise will exclusively air a series of regular games on Facebook. (Facebook competitors, like Amazon and Twitter, have landed such deals with he NFL.)
Sports distribution rights are crucial in migrating live TV viewers over to Facebook's platform, which would better help Facebook tap into the lucrative $70 billion U.S. linear TV ad market.
Rumors about a potential partnership have been circulating for over a year. Facebook has since gone after other sports distribution partnerships.
The tech giant nailed a deal with the MLS and Univision Deportes that gives the network exclusive rights to stream the 2017 Major League Soccer regular season matches in English last March.
It lost digital streaming rights to Star India (owned by 21st Century Fox) to exclusively stream Indian Cricket (IPL).
The company lost rights to stream Thursday Night NFL games to Amazon earlier last year. It lost the bid to Twitter the year prior.
Facebook has a partnership with WWE for a new a new, live in-ring series called "Mixed Match Challenge" on Facebook Watch, available only in the U.S.
While there are obvious upsides for Facebook in brokering such a large partnership —
more ad revenue, higher engagement on the platform from sports fans, more experience/leverage to win other sports streaming contracts if it goes well — there are also clear upsides for the MLB, who's core audience has been waning as it ages. (The average age of MLB TV viewers is 57, up from 53 a decade ago.)
The background: Last year, Facebook had a non-exclusive deal with MLB in which games were simulcasts of a participating team's local broadcast rights holder. As we've previously noted, social networks are going after sports deals because unlike most TV content, sports are still viewed live. Additionally, 58% of TV viewers use Facebook as a second-screen while watching TV, per Nielsen.
Go deeper