Dems demand information about Kushner loans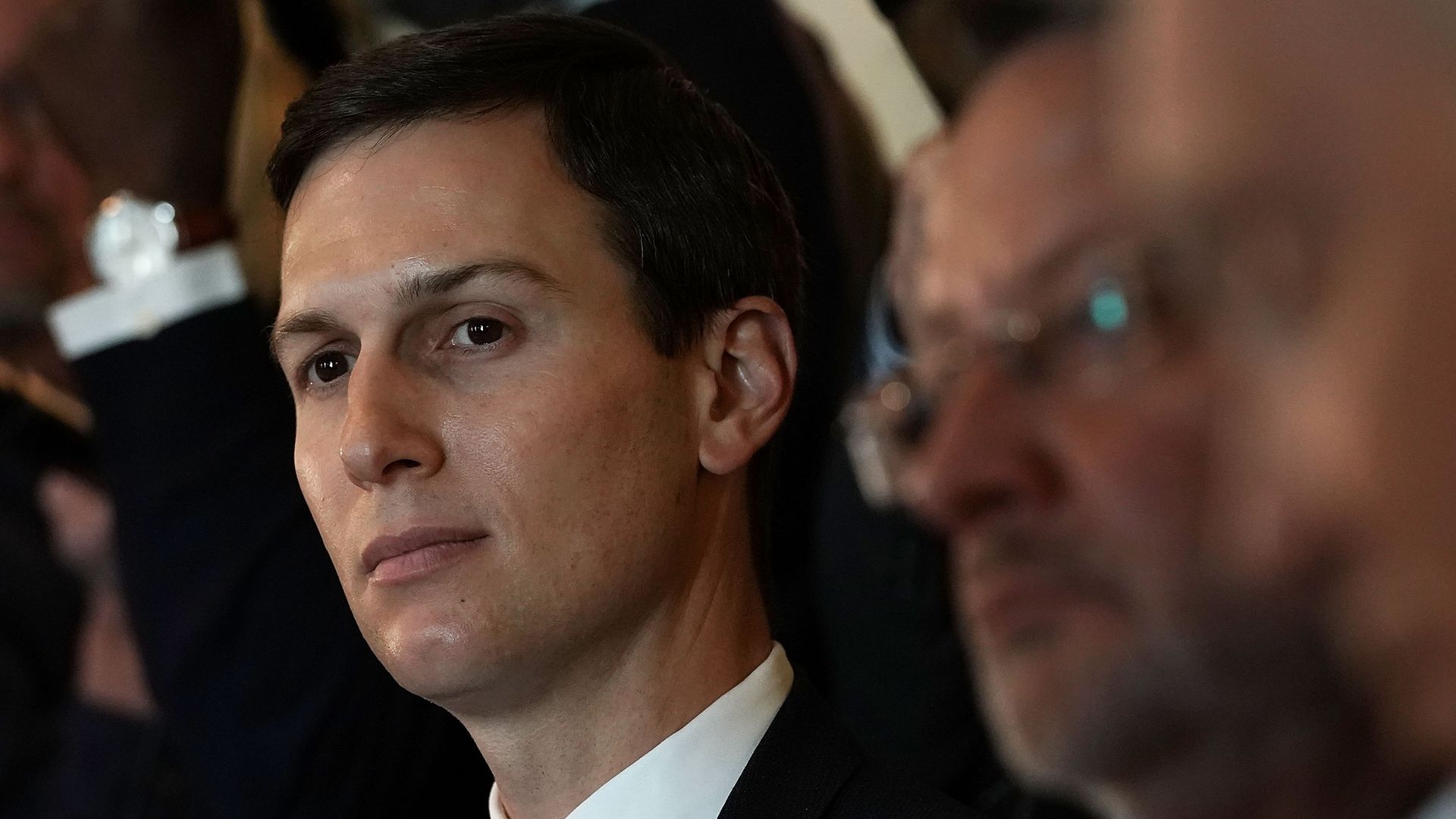 Sen. Elizabeth Warren (D-Mass.) along with several other Democrats on Friday sent letters, obtained by Politico, to two companies demanding information about their business dealings with Jared Kushner.
Why it matters: The request comes after Kushner was accused of self-dealing, based on revelations that his family business received substantial loans from investment firms whose top executives met with Kushner at the White House.
Details: Warren, Rep. Elijah Cummings (D-Mich.), Sen. Tom Carper (D-Del.) and Sen. Gary Peters (D-Mich.) sent two letters to Apollo Global Management and Citibank asking for:
A list of all the loans made to Kushner Companies, the dates the loans were offered, terms and conditions of the loans, and a description of the process used by Kushner Companies to obtain the loans.
A list of all the meetings between the two firms and Kushner, and various details, including date and time, about those meetings.
A list of all documents included in the loan process and whether any of the loans included foreign financing.
Read the letters to Citibank, and Apollo. [Go deeper: The Kushner loan story is missing a smoking gun]
Go deeper