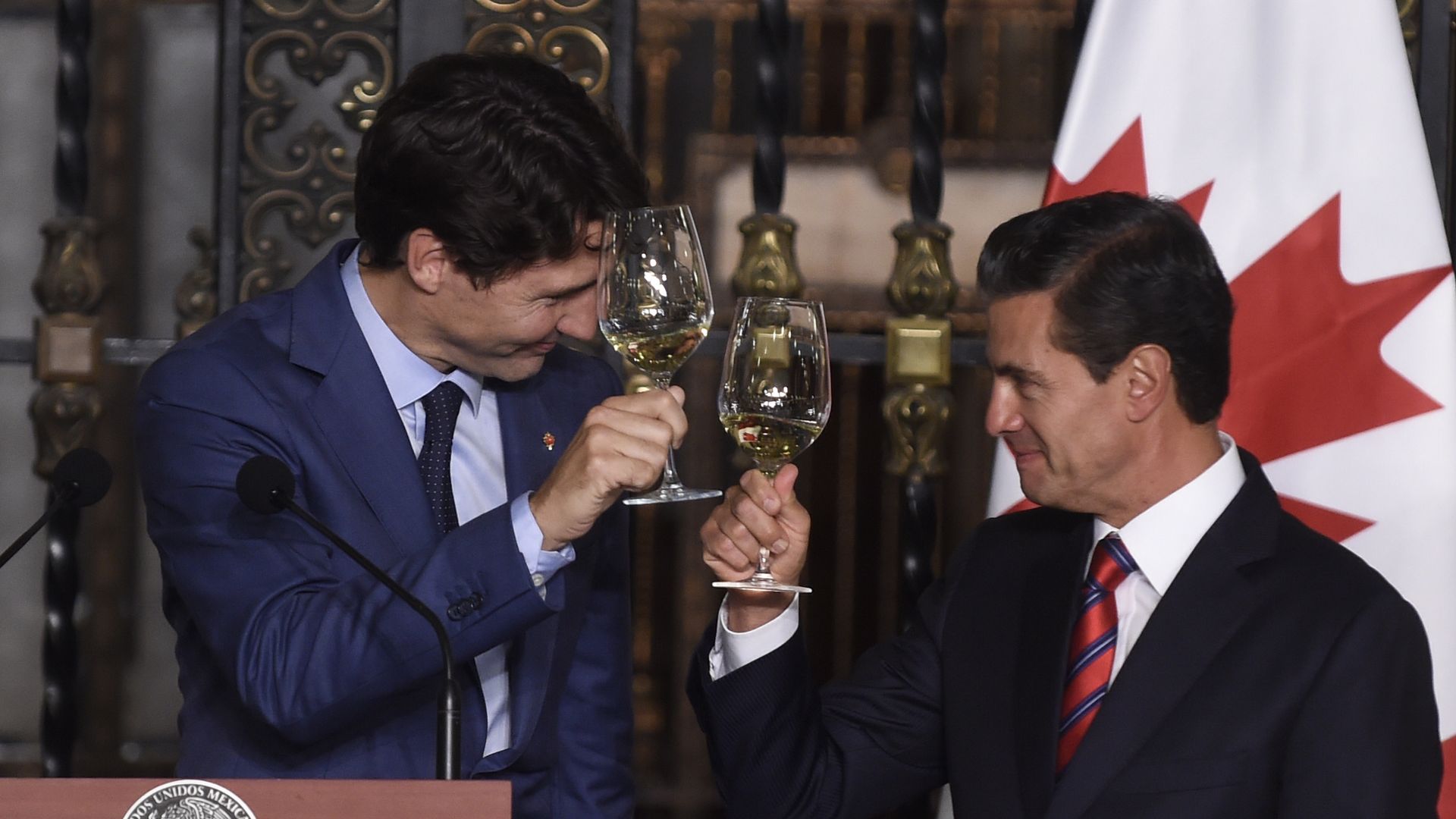 With President Trump imminently planning to sign a tariffs proclamation, the Gary Cohn wing scores a win: Canada and Mexico will be exempt at the outset, and will remain so if a new NAFTA deal is reached, per the Wall Street Journal.
Trade wars are bad and easy to lose.
— European Council President Donald Tusk at a press conference in Luxembourg, via
AFP
The latest: A senior official told Axios' Jonathan Swan last evening that Trump's planned tariff announcement is now not happening today. As we reported Wednesday, Trump wanted to do it as soon as possible but White House lawyers are still working out the details.
Go deeper