Netanyahu wants to transfer part of UNRWA funding to Jordan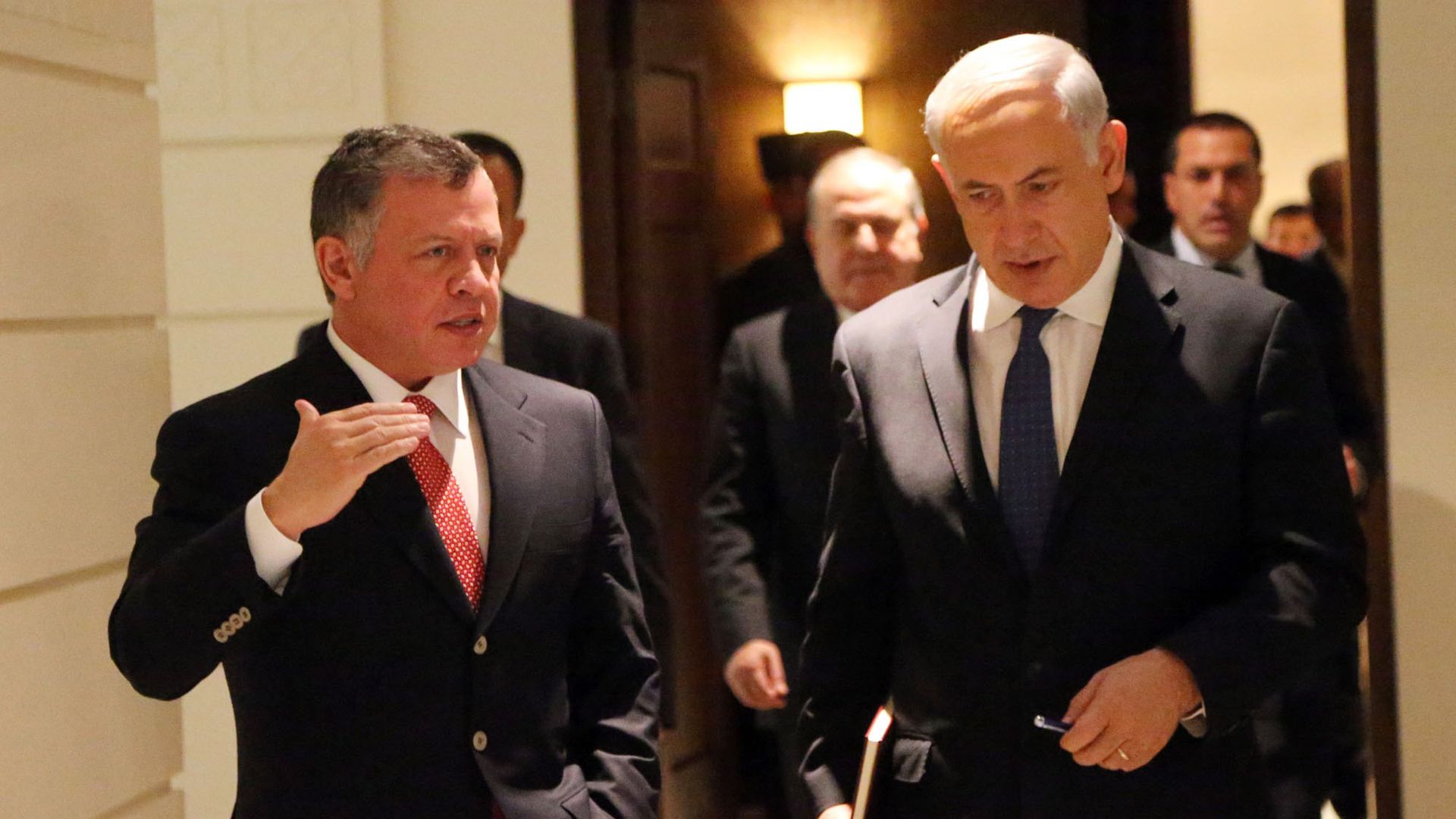 Israeli Prime Minister Benjamin Netanyahu wants to see a further decrease in U.S. and international funding to the UN Relief and Works Agency – UNRWA, which assists Palestinian refugees and their descendents. He suggests that some of the money be transferred directly to the Jordanian government, and has raised the idea with UN secretary general Antonio Guterres, per Israeli diplomats and UN officials.
The backdrop: Netanyahu and the Israeli government believe the UNRWA helps Palestinians maintain their demand for a "right of return" for refugees to their homes inside Israel. The Trump administration cut the U.S. contribution in half in January, citing the need for a "fundamental reexamination" of the agency's operations and the way it's funded.
Jordan hosts around three million Palestinian refugees which get services from UNRWA, the most in any country in the region. Netanyahu told Guterres that the Jordanian government should provide them with services and assistance — especially due to the fact that they are Jordanian citizens. The Jordanian government is against any steps to cease UNRWA services in Jordan or to cut international funding to the organization.
Netanyahu met today in New York with the U.S. ambassador to the UN, Nikki Haley, and discussed the possibility of further cutting U.S. funding to UNRWA. Netanyahu thinks Palestinian refugees should keep on getting humanitarian aid but wants to decrease UNRWA's role as much as possible.
Another idea Netanyahu raised in his meeting with the UN secretary general in Munich was to transfer all the funding a responsibilities from UNRWA the larger UN refugee agency — the UNHCR. According to UN officials Guterres, who once headed UNHCR, told Netanyahu this organization is mandated with repatriation of refugees to their original homes.
Guterres told Netanyahu: "Are you sure this is what you want them to do with Palestinian refugees?".
Israeli officials say that there is one part of UNRWA operations that Netanyahu wants to continue — the humanitarian services to Palestinian refugees in Gaza and the West Bank. Netanyahu told Trump administration officials he doesn't want the U.S funding cuts to UNRWA to negatively affect those services.
Netanyahu's position was based on that of the IDF and other Israeli security agencies, which state that there is no alternative at the moment to UNRWA in the West Bank and Gaza. Israeli security officials say UNRWA provides 1 million meals to Palestinians in the West Bank and Gaza and no other organization can do that today. They're concerned that UNRWA's collapse might lead to a vacuum and destabilization of the security situation.
Go deeper