Axios Review: Galaxy S9 refines last year's model with few new tricks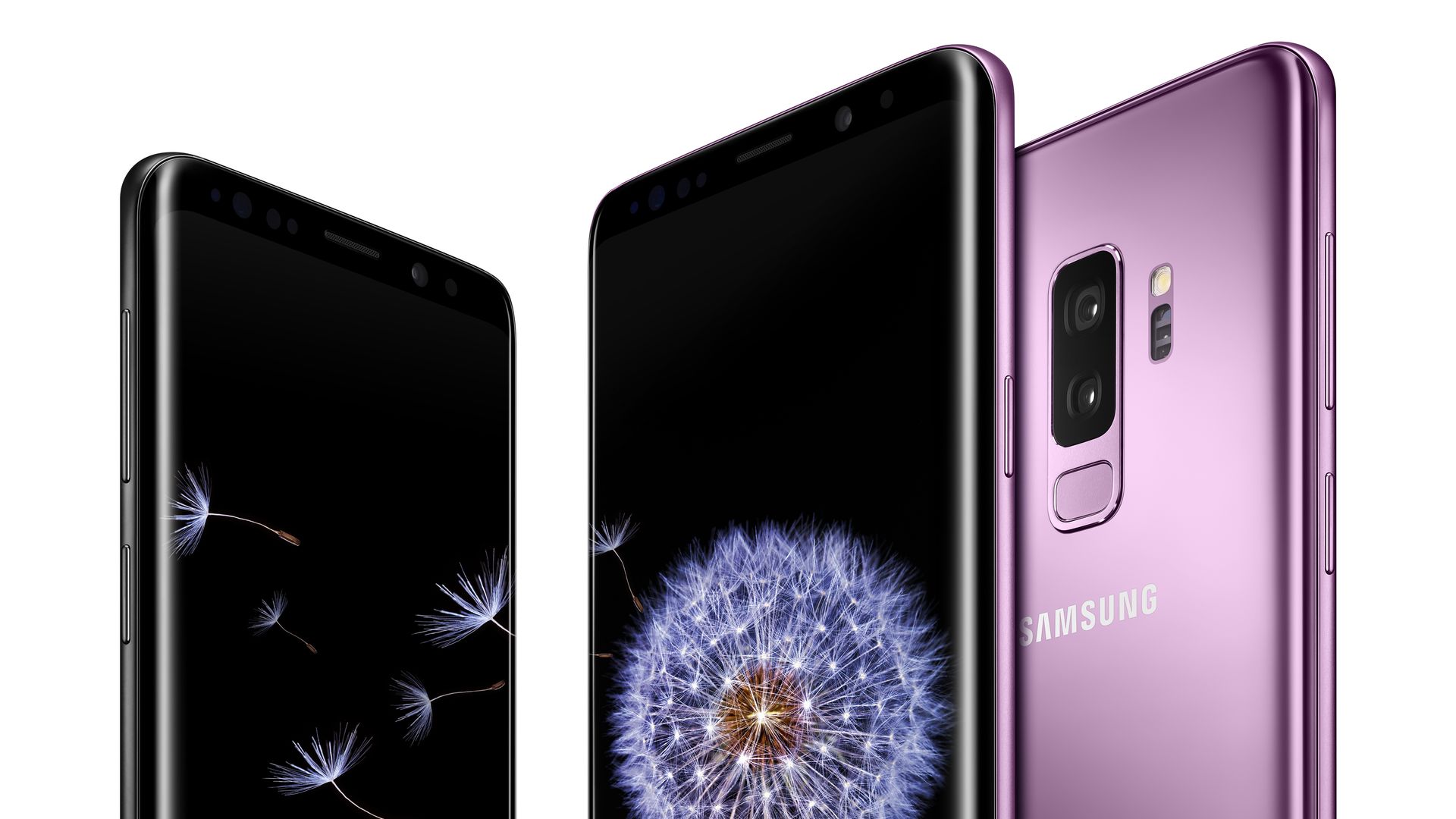 If you hold the Samsung Galaxy S8 and S9 next to one another you'd be hard-pressed to tell the two apart, and that's by design. The improvements over last year are designed to be subtle, but appreciated refinements, mostly around the camera.
Our take: If you liked the S8, you'll like the S9. Like its predecessor, the S9 is beautiful and powerful, but there may not be enough there to merit upgrading. The same goes for the larger-screen S9+,
What's not new: The S9 maintains much of the outward appearance of last year's Galaxy S8, which is a good thing because it was a beautiful curved screen display
What's new:
Super slow-mo - The Galaxy S9 can capture footage at an impressive 960-frames-per-second and stretch the resulting video out to dramatic proportions. Samsung's pitch is that even everyday moments look cool at that speed and they are right. That said, unlike the iPhone's slo-mo, which can be adjusted at will, you have to choose beforehand which moment will be slowed down. As with any super-high-frame-rate video, you need more light.
AR emoji - It's not the same as the iPhone X's Animoji, and has some appeal. Both are party tricks, but Apple's is probably the more compelling one. Samsung's approach lets you create emojis of yourself, but the resulting videos aren't nearly as well synchronized as those on the iPhone.
Better-positioned fingerprint reader and easier-to-use face recognition - Samsung listened to critics on this one and it pays off. With the Galay S9, it's now more convenient to use both the face recognition and the fingerprint reader, which has been moved to below the rear camera.
Who it's good for: Like its predecessor, the Galaxy S9 is one of the best-looking phones on the market.
Who it's not: Google's Pixel 2 is probably the better bet for those who want pure Android and the fastest updates to whatever is next. If you aren't looking to break the bank, there are plenty of good Android phones to be had for hundreds of dollars less.
Practicalities: Preorders began March 2 and the device will hit shelves on March 16. Samsung is selling the S9 unlocked for $719.99 and the S9+ for $839.99, with a trade-in program offering up to $350 off. Carriers have their own pricing and trade-in offers, so it pays to do some comparison shopping.
Go Deeper: See the Galaxy S9 super slo-mo and AR emoji features in action in this video.
Go deeper