American manufacturing cities are losing white-collar jobs, too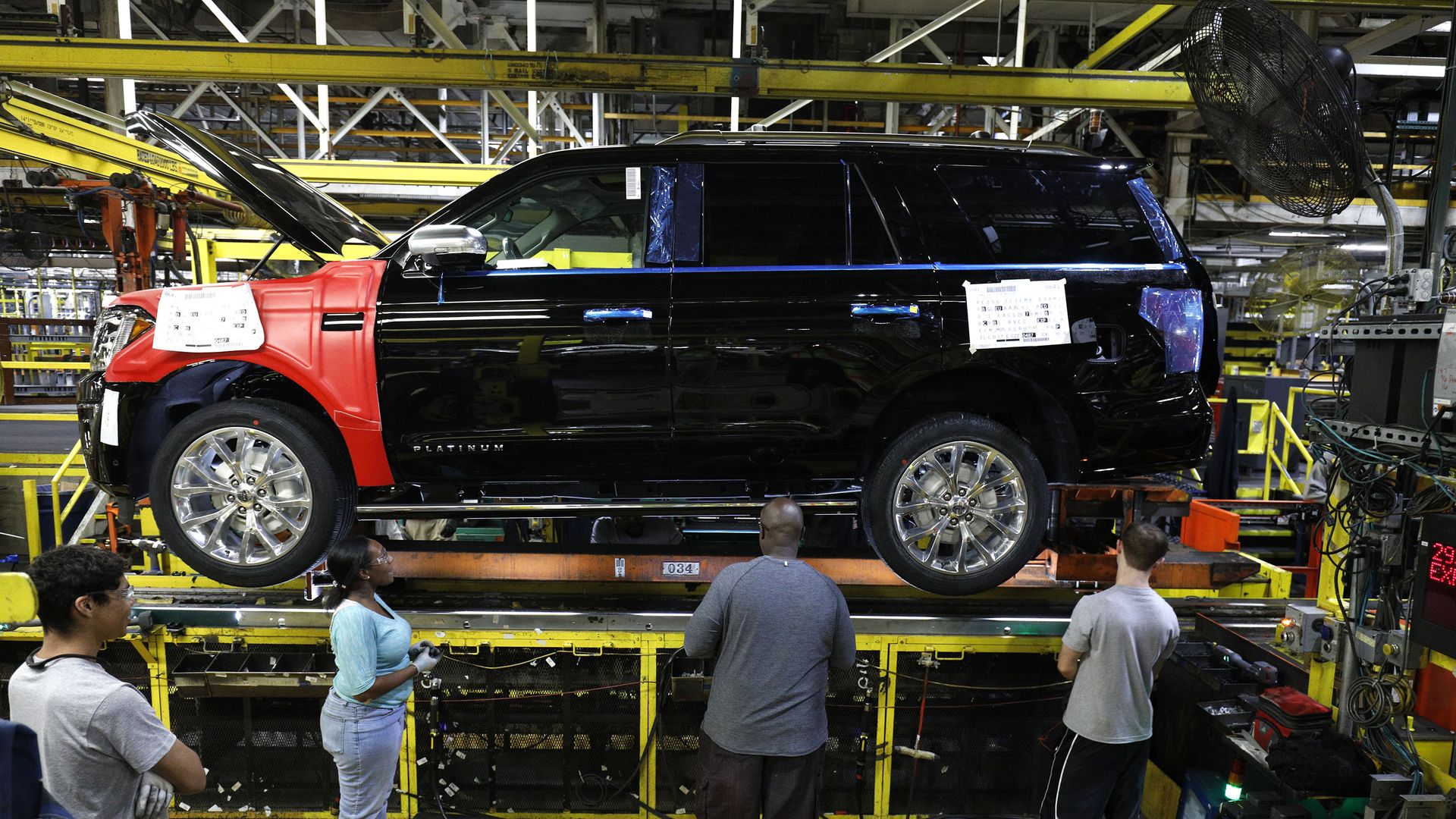 A third of US. major metro areas — nearly 100 communities — are shedding a greater proportion of white-collar jobs than blue-collar jobs, AP's Josh Boak finds.
Why it matters: That trend means that declining manufacturing centers — many in Trump country — get hit twice. "[T]he flow of white collar jobs out of these cities has pulled money and brainpower out of local economies and left them more vulnerable to economic downturns."
Examples: Erie, Pa. ... Toledo and Canton, Ohio ... Sheboygan, Wis. ... Wichita and Topeka, Kan. ... Birmingham, Ala. ... Decatur, Ill.
U.S. manufacturing employment peaked nearly 40 years ago, in 1979. Professional class jobs have "increasingly become the backbone of the U.S. economy."
"Children who left for college aren't returning home as they once did."
The takeaway: "Without a foundation of white collar jobs, it becomes difficult for these areas to reinvent themselves in an era when the economy more and more requires specialized knowledge and technological skill."
Go deeper