The charity and politics of flashy socks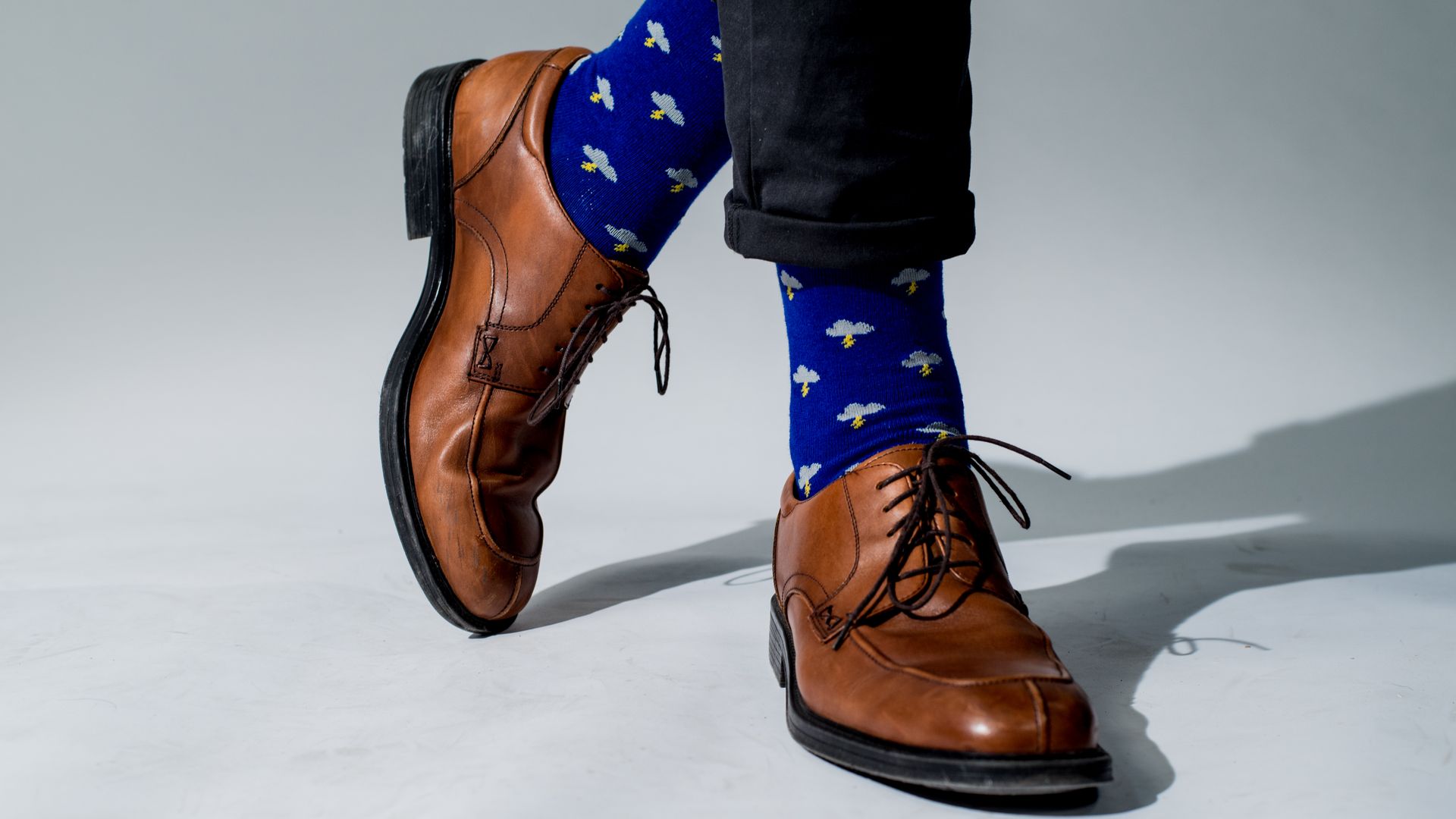 Filip Pejic runs Society Socks, a subscription service that mails you two pair of colorful unisex socks a month, such as those pictured above (here's what other styles look like). The secret sauce: for every pair Pejic sells, he donates a pair of thick socks to charity, such as homeless shelters.
The bigger picture: Pejic is playing into an apparent trend. Mike Sykes, one of Axios' newest reporters, says he has 45 pair of shoes and a lot of socks. "I'd say they are a bigger thing, yes," he told me. "As we've begun to mesh business and personal settings across the country, wearing colorful socks has become more common." 
Jamie Webster, senior director at the BCG Center for Energy Impact, is known around Washington, DC for his flashy socks. He calls them "a conversational item [and] a differentiator."
"This has grown faster and wider than one would expect due to social networks and the ease of posting it (last week my socks were on twitter on 2 separate days)," Webster said in an email exchange. "Increasingly when people see me they ask to see my socks, which is a great way to break the ice with someone and have a personal conversation more interesting than the weather."
Go deeper