Dow drops 150 points at open following Cohn's resignation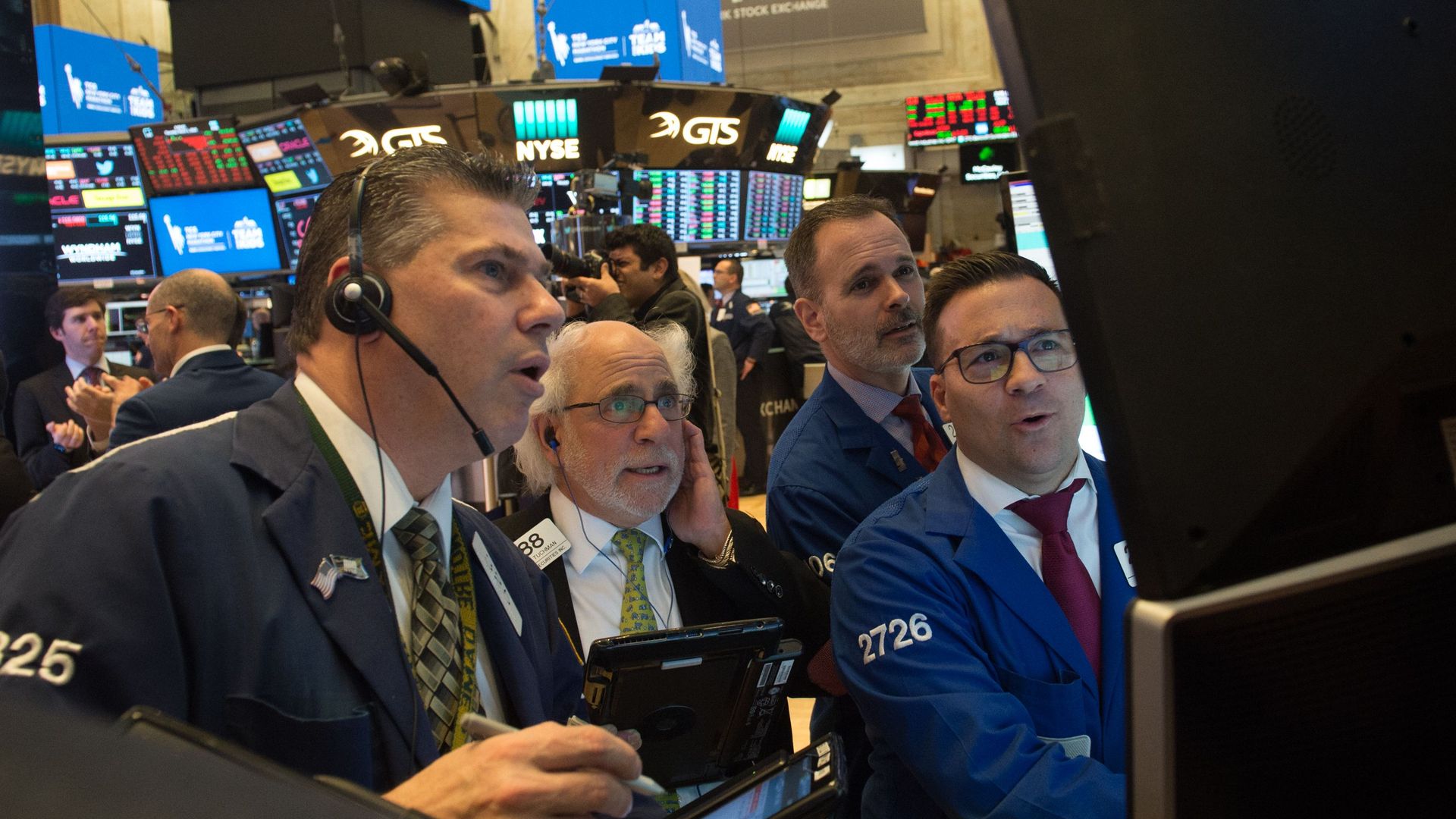 The Dow dropped sharply Wednesday morning in the first market open since President Trump's chief economic adviser, Gary Cohn, announced his resignation after losing his battle against tariffs.
Why it matters: Investors see Cohn as a pro-business, free trade advocate who helped pass significant tax cuts late last year. His departure from the White House means there are now "zero powerful West Wing voices willing to spend all their political capital to persuade the president to kill these tariffs," per Axios' Jonathan Swan.
Below, we'll be tracking the Dow's movements throughout the day:
10:05am: 24,722.16 (down 162 points)
11:00am: 24,788.53 (down 96 points)
12:02am: 24,603.59 (down 280 points)
2:12pm: 24,678.54 (down 206 points)
3:41pm: 24,826.94 (down 57 points)
Go deeper