Congress: White House sending mixed signals on market stabilization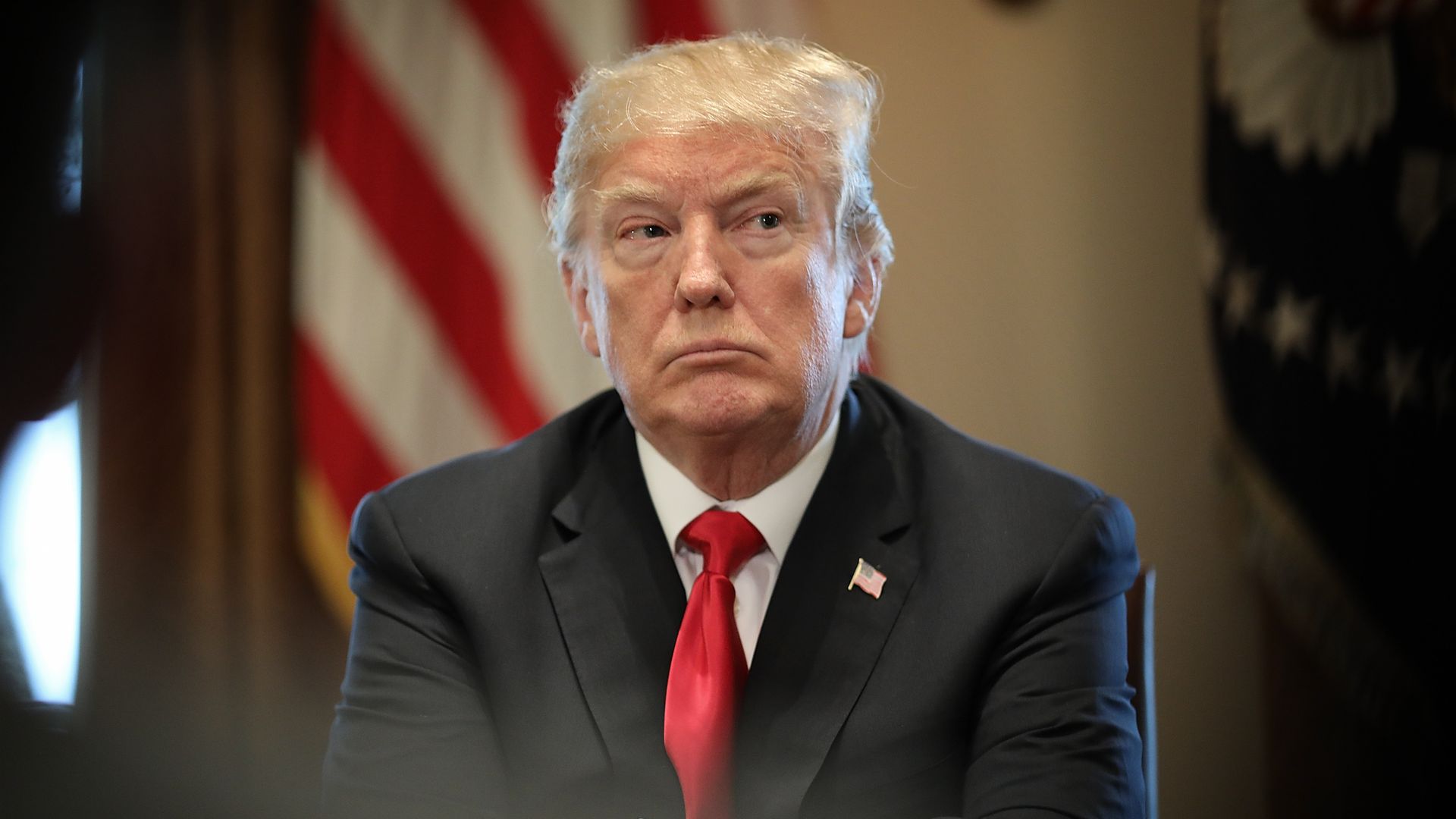 The White House is internally divided over what to do about individual market stabilization efforts, congressional aides say, and there's no consensus among lawmakers, either. Although there's growing alarm over rising premiums and an increasing sense of urgency to address them, many Republicans are still very wary of the endeavor, especially in the House.
Between the lines: Practically speaking, there's a strong case to be made for addressing insurance premiums ahead of the midterm elections, as many Republicans know. But helping to fix the Affordable Care Act is still a tough pill for many conservatives to swallow, and the president is obviously prone to change his mind many times over on any particular issue.
Driving the debate: For months, some members of Congress – particularly Sens. Lamar Alexander, Patty Murray and Susan Collins – have been pushing to fund the ACA's cost-sharing reduction payments, which President Trump stopped paying last year.
Several estimates, including one from the Office of Management and Budget, have said cutting off the payments raised premiums by double digits in 2018. Funding them would both lower premiums and save the government money.
The idea of subsidizing high-cost patients through a reinsurance program is also gaining steam on the Hill. Some say this would be easier than funding the subsidies, because of issues related to abortion coverage. But OMB's memo yesterday made clear that from a fiscal standpoint, funding the subsidies is an easier lift.
What we're hearing: There's internal disagreement within the White House over whether to fund the insurer subsidies — and, among those who are supportive, disagreement on what the package should look like.
The bottom line, per a source close to both the White House and GOP leadership: Almost everyone wants to lower premiums, but both Congress and the administration have yet to decide what they want that to look like. There's division in both branches.
Yes, but: Alexander told reporters he expects stabilization measures to be part of a must-pass omnibus spending bill this month. "I have talked to the president in the last three weeks, and I expect to talk with him again. He's also strongly in favor of it," he said.
Collins also struck an optimistic tone: "We've had very good conversations with the administration...I've had many conversations with them, and we're proceeding well."
Then there's Sen. Mike Rounds, who worked closely with Alexander and Murray on their stabilization package last year: "We haven't gotten any signals at all lately."
Our thought bubble: This feels a little bit like chicken-and-the-egg: Congress isn't quite sure how to proceed without the White House's blessing and direction, and the White House doesn't have a congressional package to sign off on.
Go deeper