All sides in the trade war seem ready to fire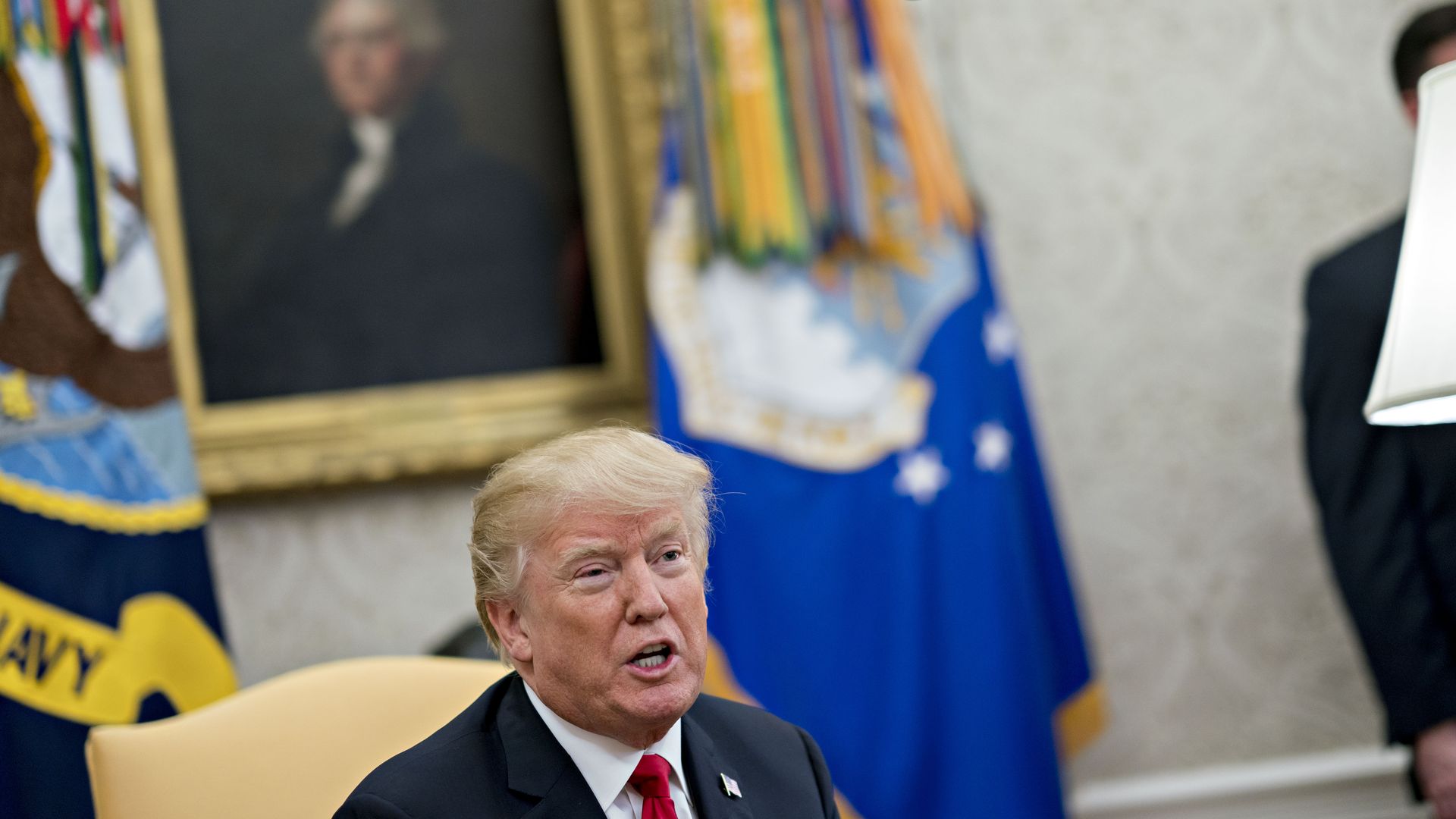 An exceedingly eager President Trump wants to launch his steel-and-aluminum salvo tomorrow, and Europe is threatening to clamp down on U.S. steel imports that get steered across the Atlantic. Not to mention on the sale of peanut butter, cranberries, orange juice, bed sheets, chewing tobacco and more.
Why it matters: Europe is starting out its threatened retaliation gingerly, affecting only a few billion dollars worth of American goods. But all manner of wars begin gingerly, only to migrate quickly out of control due to factors no one anticipated. At the low end, the cost could be hundreds of jobs, but the industries under discussion employ millions.
"Things unravel, especially when politics are involved," says Moody's' Mark Zandi, whose base case is for U.S. trading partners to match Trump's trade actions proportionately and attempt not to escalate.
By the numbers: Trump's metrics for his long-nursed indignation over trade imbalances are factories closed and jobs lost. But Jed Kolko, chief economist at Indeed, points out again that:
Metal-consuming sectors such as manufacturers employ 4.6 million people, versus just 415,000 people in metal-producing sectors.
Since 2001, both have bled jobs: employment in the metal-producing sectors dropped by 35%, and metal-consuming sectors by 20%, even as joblessness across the economy rose by 11%.
The bottom line: The industries at risk in this brewing trade conflict employ a lot more people than those Trump is trying to protect.
Go deeper