Sessions eliminates right to hearing for certain asylum seekers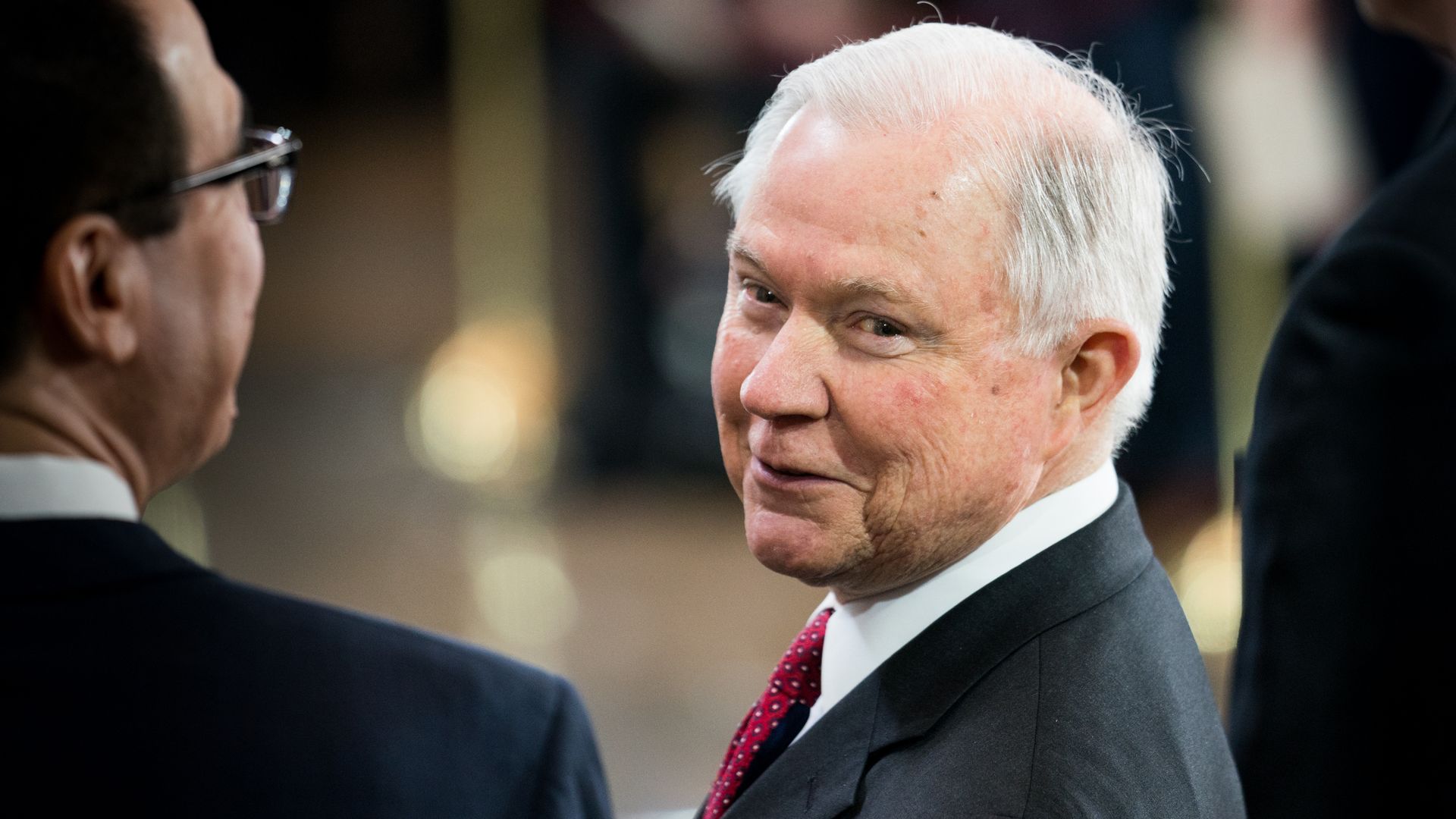 This week, Attorney General Jeff Sessions reversed a decision that gave asylum-seekers and applicants for withholding of removal a right to a full hearing even after deemed ineligible for asylum according to their paperwork. This upended the precedent set by the Board of Immigration Appeals (BIA) four years ago.
Why it matters: This is an attempt to curtail the growing backlog in immigration courts by allowing quicker denials of these kinds of applications without a hearing. Devin O'Malley, a DOJ spokesperson, told Axios the BIA's decision had "added unnecessary cases to the dockets of immigration judges who are working hard to reduce an already large immigration court backlog."
What's next: Sessions' move will likely be appealed in a federal court, but while the case is pending, immigration courts could deny hundreds of applicants seeking asylum without allowing a hearing, according to Leon Fresco, former Deputy Assistant A.G. at DOJ's Office of Immigration Litigation. All of those cases could then be appealed in federal courts until a final decision is made on whether asylum seekers have a right to a full hearing.
Go deeper