Zinke defends Trump's tariffs despite energy industry worries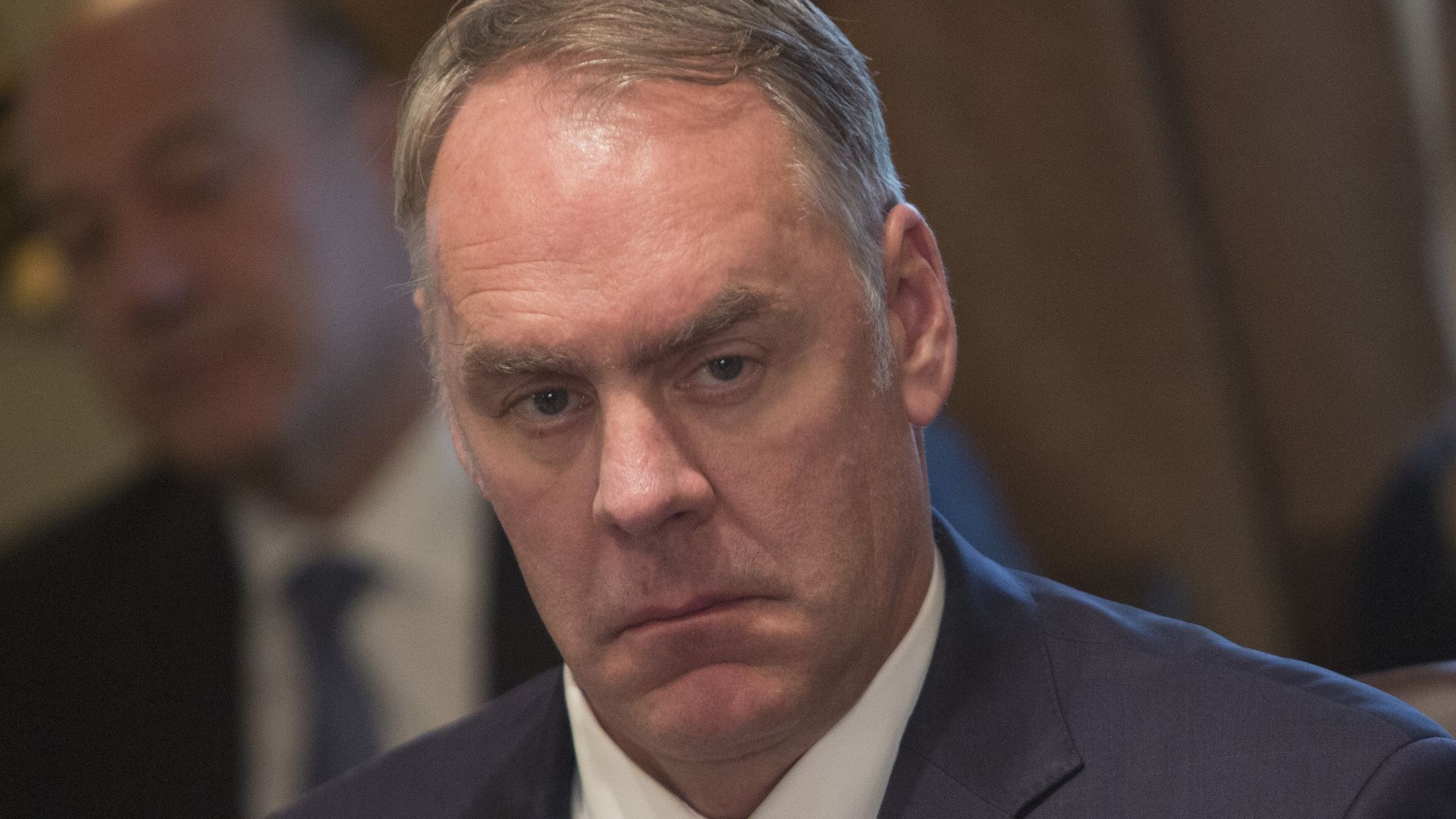 HOUSTON — Interior Secretary Ryan Zinke is defending White House plans to impose new tariffs on steel and aluminum imports, even as the oil-and-gas industry warns that the penalties will raise project costs.
Why it matters: Energy companies are warning of elevated prices for steel needed for extraction and pipelines that they're unable to source domestically and urging the Trump administration to include some flexibility in the policy.
"I agree with the president that national security-wise, you have to have produced steel and aluminum in this country, and that industry has atrophied too far."
— Zinke to reporters when asked whether he's concerned about the tariffs' effect on companies
To be sure: "Long-term tariffs generally disrupt free markets and raise costs, but it is also incumbent on the American steel companies themselves — they have to re-fit and rebuild, just like these guys did," Zinke said, referring the oil-and-gas industry's moves to lower their cost structure.
The big picture: Zinke's onstage remarks to the big CERAWeek by IHS Markit energy conference strongly touted Interior's moves to boost oil-and-gas industry access to federal lands and waters and ease regulations.
What's next: Zinke called the March 21 Gulf of Mexico lease sale a "bellwether" for the industry's interest in offshore acreage at a time when onshore shale development is booming in the Permian Basin region of Texas and New Mexico. "We will see what the future of offshore is in comparison to the Permian," he said.
Go deeper