Axios Generate
March 05, 2018
Good morning from Houston! Ben and I are here this week to cover the big energy confab known as CERAWeek by IHS Markit. Are you here too? Drop us a line: [email protected] and [email protected]. 
My latest column looks at how this conference — which reflects the broader oil and gas industry — is looking to be more like Silicon Valley. I'll preview that piece, and I also have a Q&A with conference host and energy historian Daniel Yergin to share. Ben will then get you up to speed on all the other news that's happening.
Old oil seeks Silicon Valley swag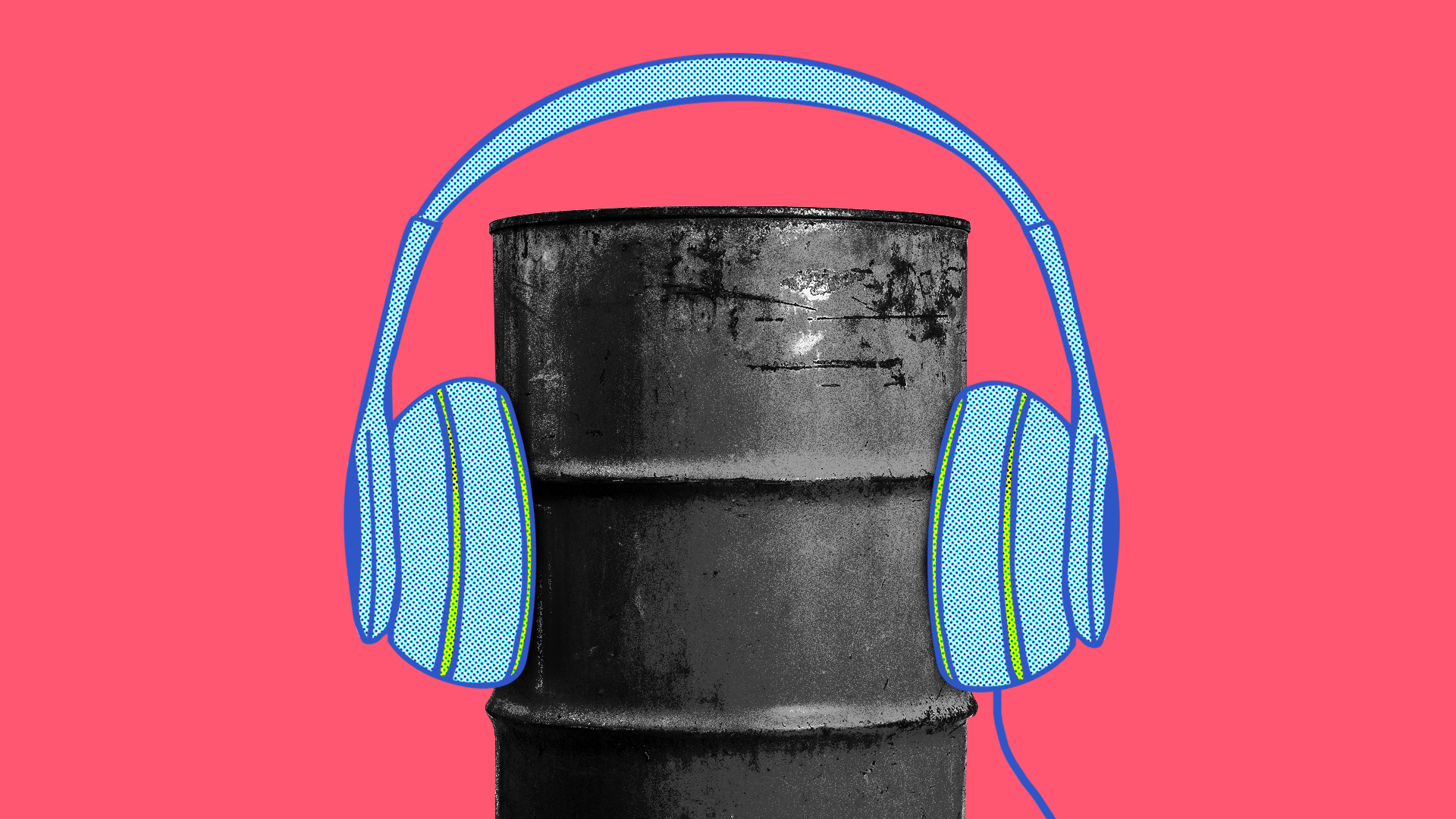 HOUSTON — One of the world's largest energy conferences is focusing more than ever on new technologies helping big oil and gas companies cut costs and carbon emissions.
Why it matters: The spotlight on new tech underscores how the high-carbon parts of the energy industry are trying to embrace the future of low carbon and high tech. The extent to which this conference evolves reflects the very evolution of the sector itself.
Driving the news: The conference, called CERAWeek, features interviews with top executives at Google and Amazon Services and a head of a national laboratory all coming for the first time, according to organizers. A technology hub housed inside the conference that began last year is more than triple its initial size.
Who's here from tech: Bill Vass, vice president of engineering at Amazon Web Services, will be here, and Google is sending its CEO of its cloud business, Diane Greene. Their presence reflects the growing digitization of energy companies.
"Within the Silicon Valley context, she [Greene] is equivalent to any of these big names in energy," said James Rosenfield, IHS Markit executive and co-host of the conference. "She's a household name in Silicon Valley, but when I mentioned her name in Houston, she's less well known except to the IT people."
Yes, but: This is still Houston, and the oil industry is never going to be a rapid adopter of anything new, given that its operations are based on huge infrastructure that can't be easily changed.
By the numbers: With the tech hub tripled and a record number of speakers, the more than 3,500 attendees — itself another record — are bound to miss things.
That record attendance comes amid a steep price tag that some energy executives complain is too high: $8,250 for the week. That's $500 more than the past three years, according to a CERAWeek spokesman.
I guess that's the price for Silicon swag.
A few big things with solar expert Varun Sivaram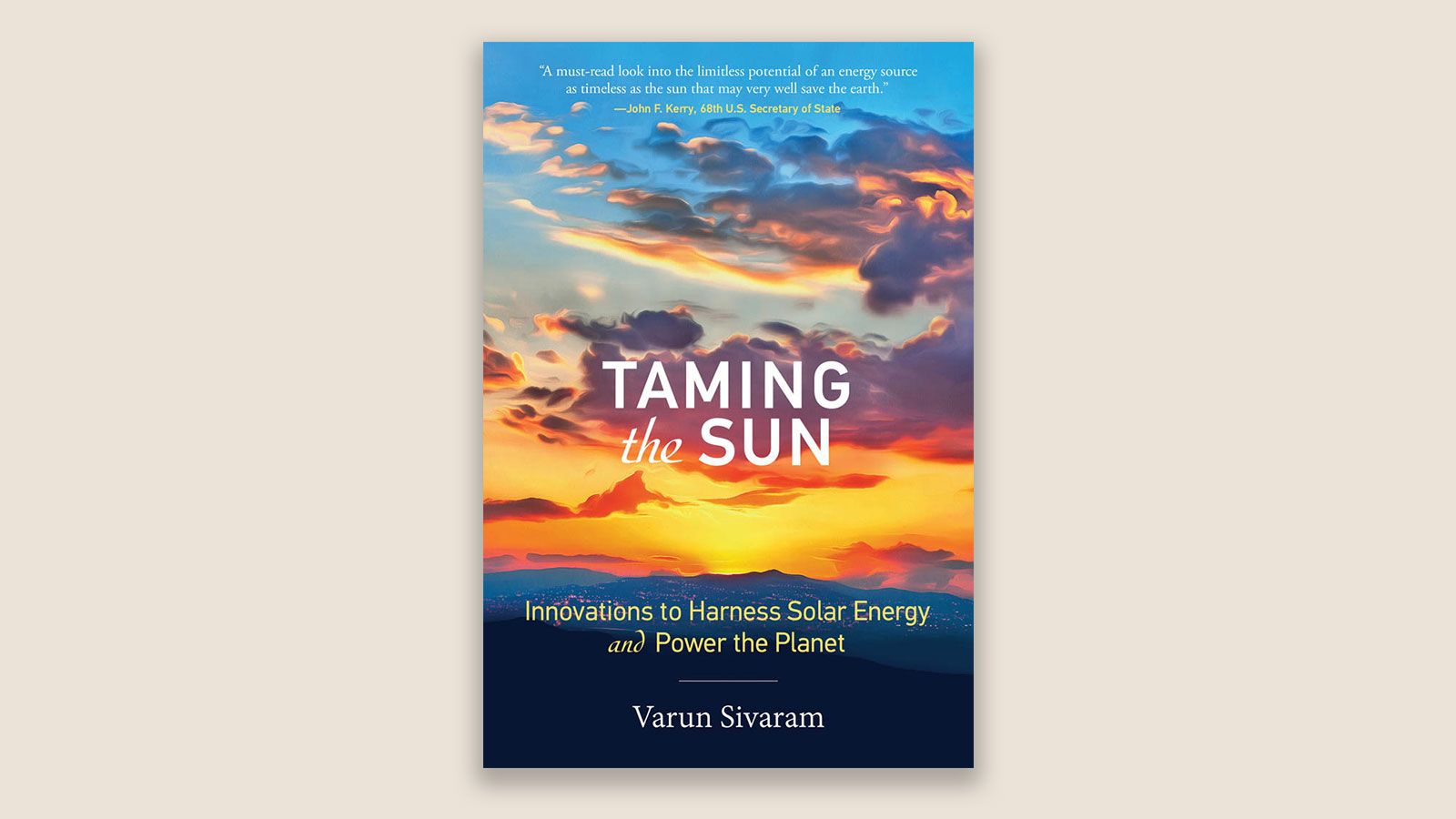 Solar power expert Varun Sivaram is getting lots of buzz for his just-published book "Taming the Sun: Innovations to Harness Solar Energy and Power the Planet."
Why it matters: Sivaram warns that absent major innovations in tech, finance models, policy and more, solar's current boom will hit a ceiling that's far below its potential to fight climate change and provide affordable energy worldwide.
"I believe in solar. I am highly optimistic. But I also think we are being complacent if we think we are on the right track today. We are not," Sivaram, who is with the Council on Foreign Relations, tells Axios.
The big goal: Have solar provide a third of global electricity by mid-century, and the majority of all energy — not just power — by 2100 as it transforms industrial systems and transportation too.
Sivaram chatted recently with Axios. His advice for energy industry titans gathered in Houston for CERAWeek:
"If you are an energy super-major, you need to recognize that solar has come of age. Solar is no longer David to fossil fuels' goliath."
His response to concern that emphasizing R&D innovation saps focus from deploying current technology:
"This is not an either/or question...We need everything. I always talk about a portfolio approach that applies to our focus on innovation and deployment."
Why the IEA is worried about future oil supplies
Fresh warning: The International Energy Agency's new five-year oil market outlook warns that surging U.S. oil production might not be enough to prevent inadequate global supplies in a few years.
Why it matters: The annual report released Monday signals that despite the price rebound and a major upward revision in U.S. production estimates, the agency remains concerned about the shape of the global market as soon as the early part of the next decade.
"Upstream investment shows little sign of recovering from its plunge in 2015-2016, which raises concerns about whether adequate supply will be available to offset natural field declines and meet robust demand growth after 2020," IEA executive director Fatih Birol writes.
Check out the chart above: The latest forecast shows global oil demand rising by nearly 7 million barrels per day to reach roughly 105 million barrels per day in 2023.
Yergin on oil concerns and tipping points
HOUSTON — As Amy notes above, the big energy confab CERAWeek by IHS Markit gets underway today in America's oil capitol. Here's some of her chat with conference host and energy historian Dan Yergin.
What's the biggest concern in the oil industry right now?
In the near term, it's the question of whether the market really rebalances because U.S. shale is growing so fast. And I think out five years, there's concern about if there's enough investment going into larger projects outside the U.S. to meet demand. I think when you start going 10 years out, it's a question about the automobile fleet and mobility.
On the importance of U.S. shale oil production
Exporting countries are here to try to understand how shale works. It's almost a different industry, and yet now it's a really important part of the global industry. In percentage terms it's maybe 5 or 6%, but it's a very important 6%. This flexibility, reactivity is a key factor in terms of price formation.
About this year's conference theme, which is "tipping point":
Last year's discussion about peak oil demand has turned into this year's discussion about energy transition.
On what an energy transition really means
In my mind, it's something that unfolds over decades, a few centuries of energy transition but now it's being speeded up. In the past it was largely driven by economics and technological advantages. Here, there clearly are attractive features of technologies, but the difference between this one and earlier ones is a much stronger role of government policy.
Big this week: Trump's trade war and oil
It's not over (they hope): Oil companies dismayed by pending White House tariffs on steel imports are pressing for nuances in the policy, such as exemptions for some specialty steel products, industry sources tell me.
The official order is coming as soon as this week, officials say. But nothing has been formally imposed yet. And one trade law expert tells me that the Trump administration has discretion to alter the policy even after the order arrives.
"[W]e are in completely uncharted waters here. And with that there is scope for discretion, abuse, corruption, etc.," Chad Bown of the Peterson Institute for International Economics said in an email exchange.
Bottom line: Expect the lobbying campaign to last for a while.
On our radar: While in Houston, we'll be looking to see how industry executives — whose companies rely on steel imports for a number of uses — size up their chances of winning exemptions.
Why tariffs matter: A new Bloomberg Gadfly column provides some estimates of the tariffs' effect on pipeline costs:
"A 25 percent increase in the cost of imported line pipe, fittings and valves would raise the cost of a 280-mile oil pipeline — typical of those needed to carry shale oil from the Permian Basin to the Gulf coast — by $76 million," Julian Lee writes.
A new note Monday from RBN Energy says there are big uncertainties about how the steel penalties could affect the global oil-and-gas trade:
"The obvious question is, what if there's retaliation? ... China is the world's largest steel producer; Japan ranks second. Both also are among the largest importers of U.S. crude, LNG and propane. What if they decide to respond to a threatened 25% tariff on steel imports by slashing their hydrocarbon purchases from the U.S. and buying what they need elsewhere?" RBN's Rusty Braziel writes.