OMB: Funding insurer subsidies will lower ACA premiums 15-20%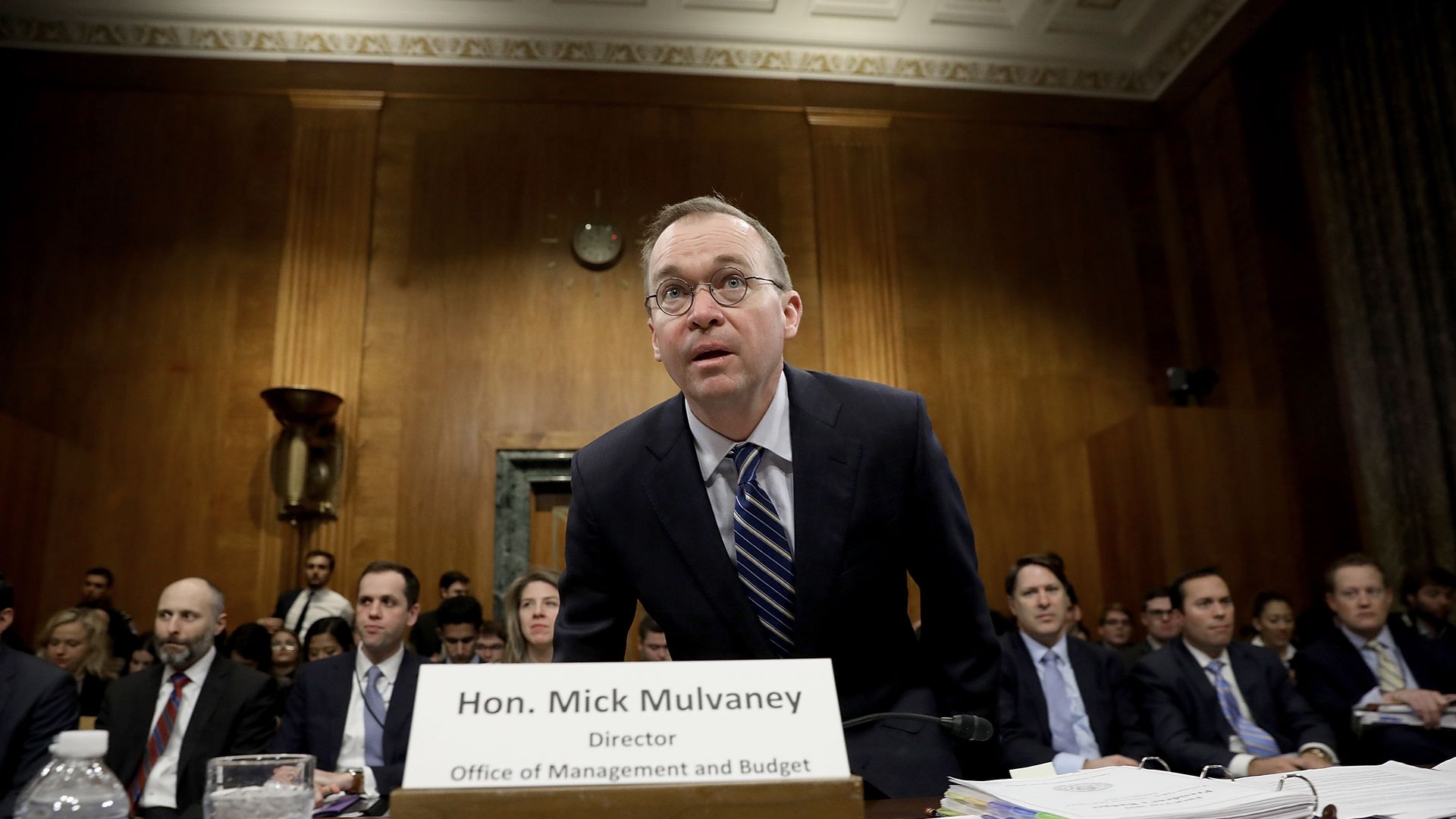 Funding the Affordable Care Act's cost-sharing subsidies would lower premiums by 15-20%, according to an analysis being circulated around congressional offices from the Office of Management and Budget. OMB says those subsidies would be more cost-effective than a new reinsurance program.
Why it matters: Reinsurance has been gaining steam on Capitol Hill, and Sen. Susan Collins is still owed a vote on a reinsurance bill. But the White House budget office is saying Congress could get a better deal by restoring a funding stream that President Trump cut off last year.
The numbers:
President Trump's decision to quit making the cost-sharing payments this year caused premiums to rise by 15-20%, the analysis says, and funding them next year would undo that increase.
It also says that for every $1 billion spent on a reinsurance program — which would compensate insurers for their most expensive claims — individual market premiums would decrease by only 1%.
Key quote: "We project funding CSRs would have a greater impact on reducing premiums than any of the reinsurance funding levels that have been proposed, and would have more bang for the buck in terms of Federal spending."
Go deeper