Why Democrats are happy about Texas' early voting numbers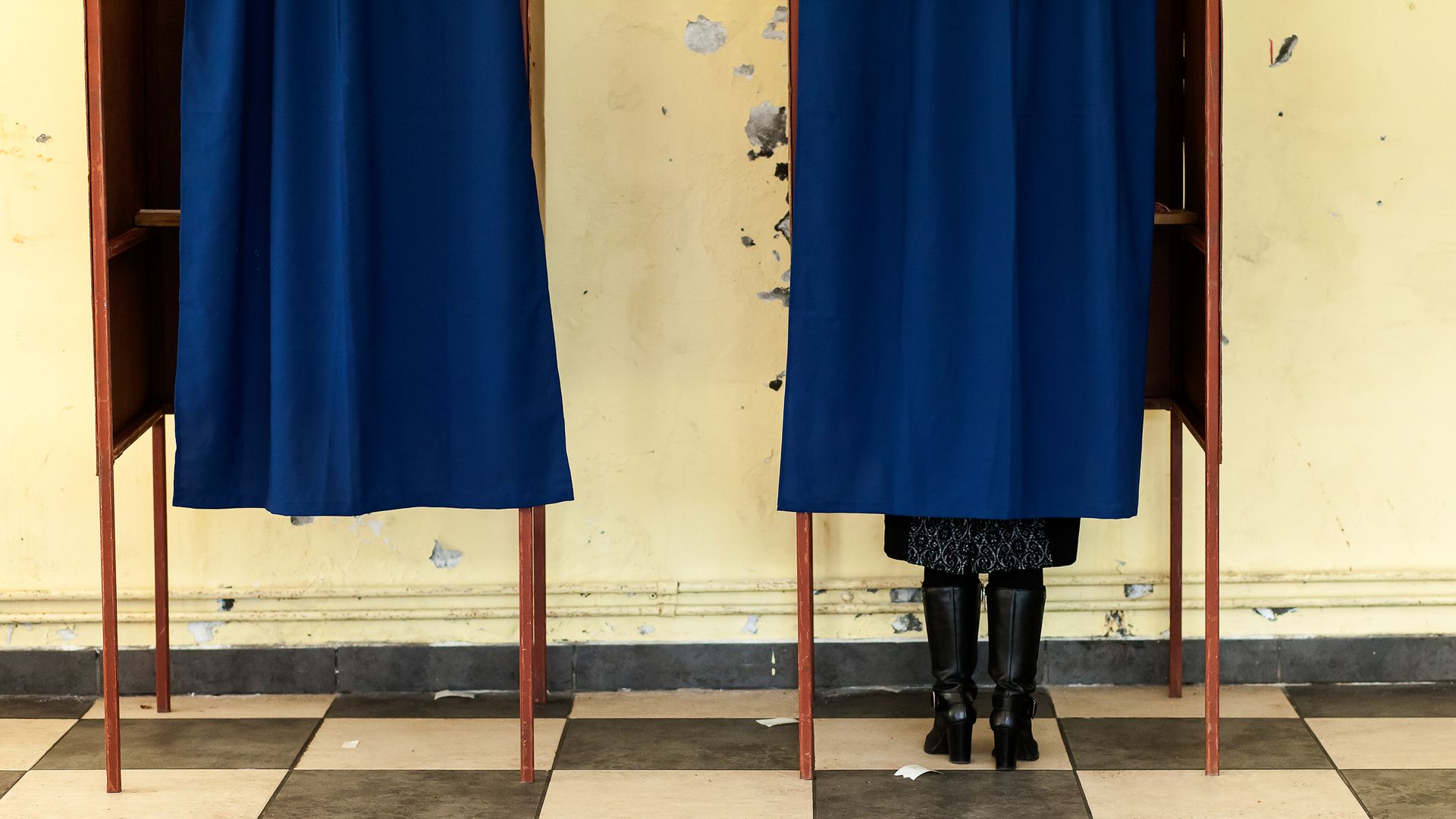 There's been record early voting turnout in Democratic primaries across Texas's 15 largest counties. The Cook Political Report's Dave Wasserman noted a 105% spike compared to the 2014 midterm election — while Republican turnout only increased by 15%.
Why it matters: Democrats haven't won a statewide election in Texas since 1994, and the state hasn't voted for a Democrat in a presidential election since Jimmy Carter in 1976. But things are shifting this year, as Democrats are running in all of Texas' 36 congressional districts for the first time in 25 years. Wasserman's numbers suggest an energy that could threaten Republicans' seats across the state.
Yes, but: Early voting turnout like this is certainly a positive thing for Democrats running in Texas, but it's a limited sign of long-term success. If the party wants to turn the reddest state blue, these numbers would matter a lot more ahead of the general election in November.
One race to watch: TX-07, where Laura Moser is running against six other Democrats in a primary today. The DCCC recently released a brutal opposition memo encouraging Texas voters not to support Moser, calling her a "Washington insider who begrudgingly moved to Houston to run for Congress."
Incumbent Republican Rep. John Culberson has held the seat for 17 years, so it'll be difficult for a progressive Democrat like Moser to succeed. But the Cook Political Report has now categorized the district as "toss up."
Go deeper