Office of Special Counsel finds Kellyanne Conway broke federal law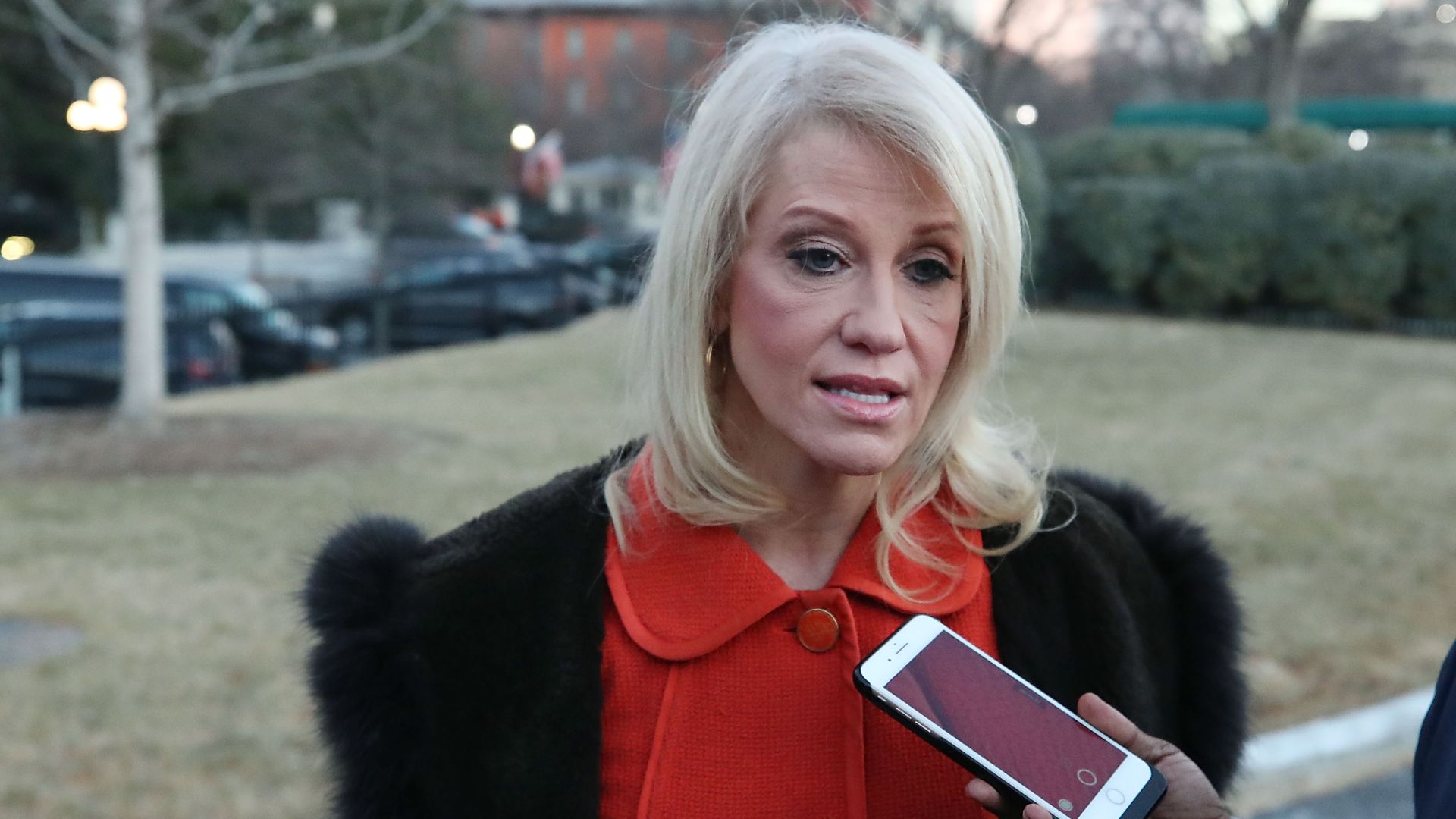 The U.S. Office of Special Counsel — separate to the investigation led by special counsel Robert Mueller — has found that Trump aide Kellyanne Conway violated the Hatch Act. The OSC says that Conway "impermissibly mixed official government business with political views about candidates in the Alabama special election," citing two separate television appearances.
The Act prohibits federal employees — except the president and various appointed officials — from engaging in "any part" of a political campaign while officially serving in the government.
The details: Speaking from White House grounds on "Fox & Friends" in November of last year, Conway said of then-Senate candidate Doug Jones, "Folks, don't be fooled. He'll be a vote against tax cuts. He's weak on crime, weak on borders. He's strong on raising your taxes. He's terrible for property owners." Then on "New Day" the next month, Conway explained that Jones will be good for tax increases and against border security, national security, and gun laws, per the report.
What's next: In a letter to President Trump, special counsel Henry Kerner referred Conway for "consideration of appropriate disciplinary action." The president has the ultimate say on what the disciplinary action could be.
Go deeper