The global impact of #MeToo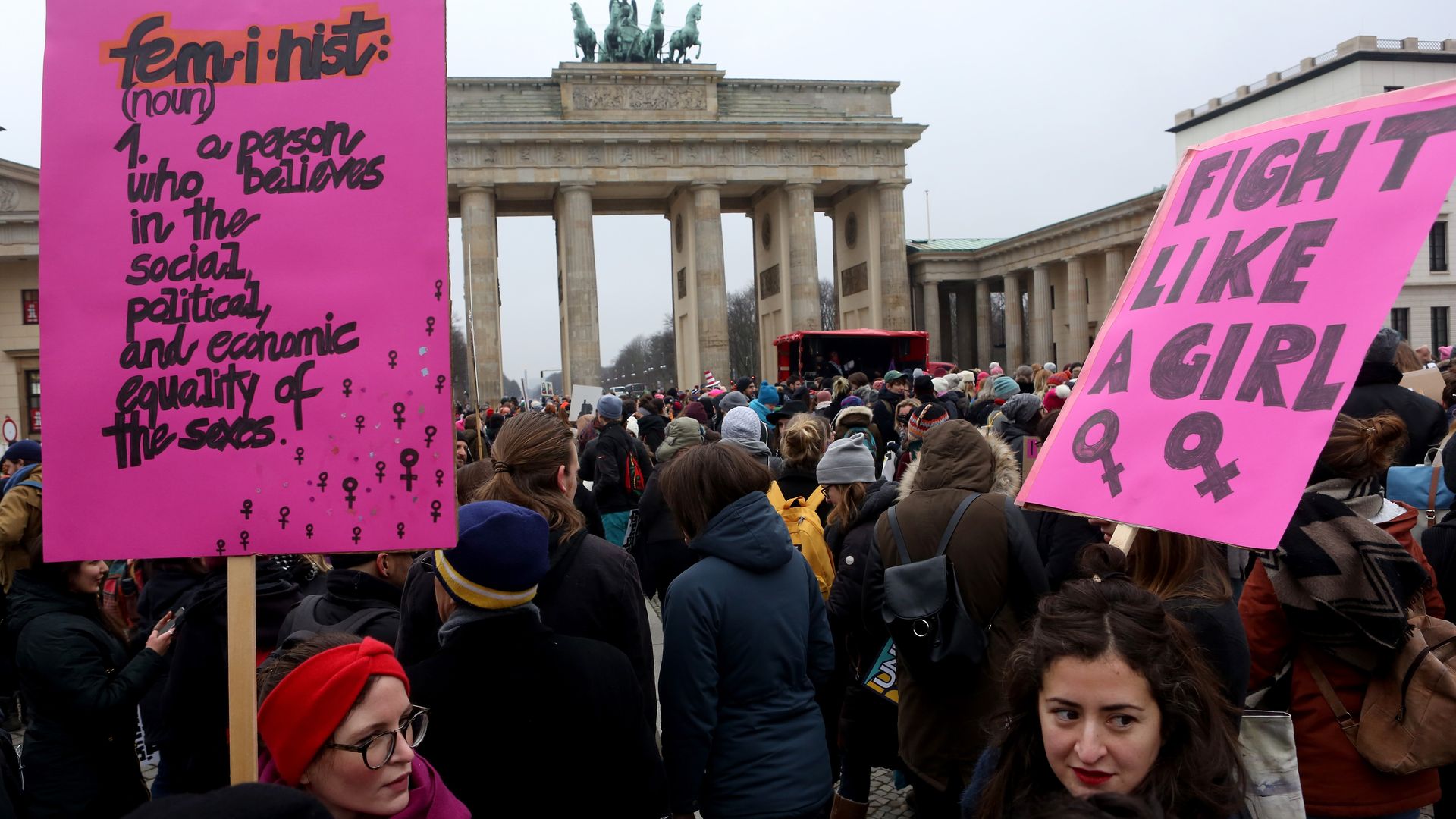 "Thanks to the vast reach of social media and the prevalence of sexual misconduct in virtually every society, the #MeToo movement has proven itself a genuinely global phenomenon," AP's David Crary writes.
But, but, but: "Worldwide, the fallout includes backlashes against women who speak out, divisions within feminist ranks and minimal repercussions for accused harassers."
"In Western Europe, some VIPs have been discredited and some new anti-harassment laws are in the works."
In Britain, harassment allegations last year "led to one high-level resignation — that of Defense Secretary Michael Fallon — and prompted political leaders to propose a new grievance procedure for people working in Parliament."
"[I]n many countries, the U.S. included, the movement has consisted primarily of well-educated professionals, largely leaving out working-class and poor women. Some skeptics have coined the hashtag #WeFew."
"No other nation has experienced anything close to the developments in the United States ... where scores of prominent men — among them politicians, media stars and movie moguls — have lost jobs and reputations after facing sexual misconduct allegations."
"In China, discussion of #MeToo has sometimes been censored on social media and branded as a destabilizing foreign movement. To thwart the censors, social media users have made creative use of hashtags such as #RiceBunny — a phrase which in China is pronounced 'me too.'"
What's next: Thursday is International Women's Day.
Go deeper