Federal judge rules that Trump can end DACA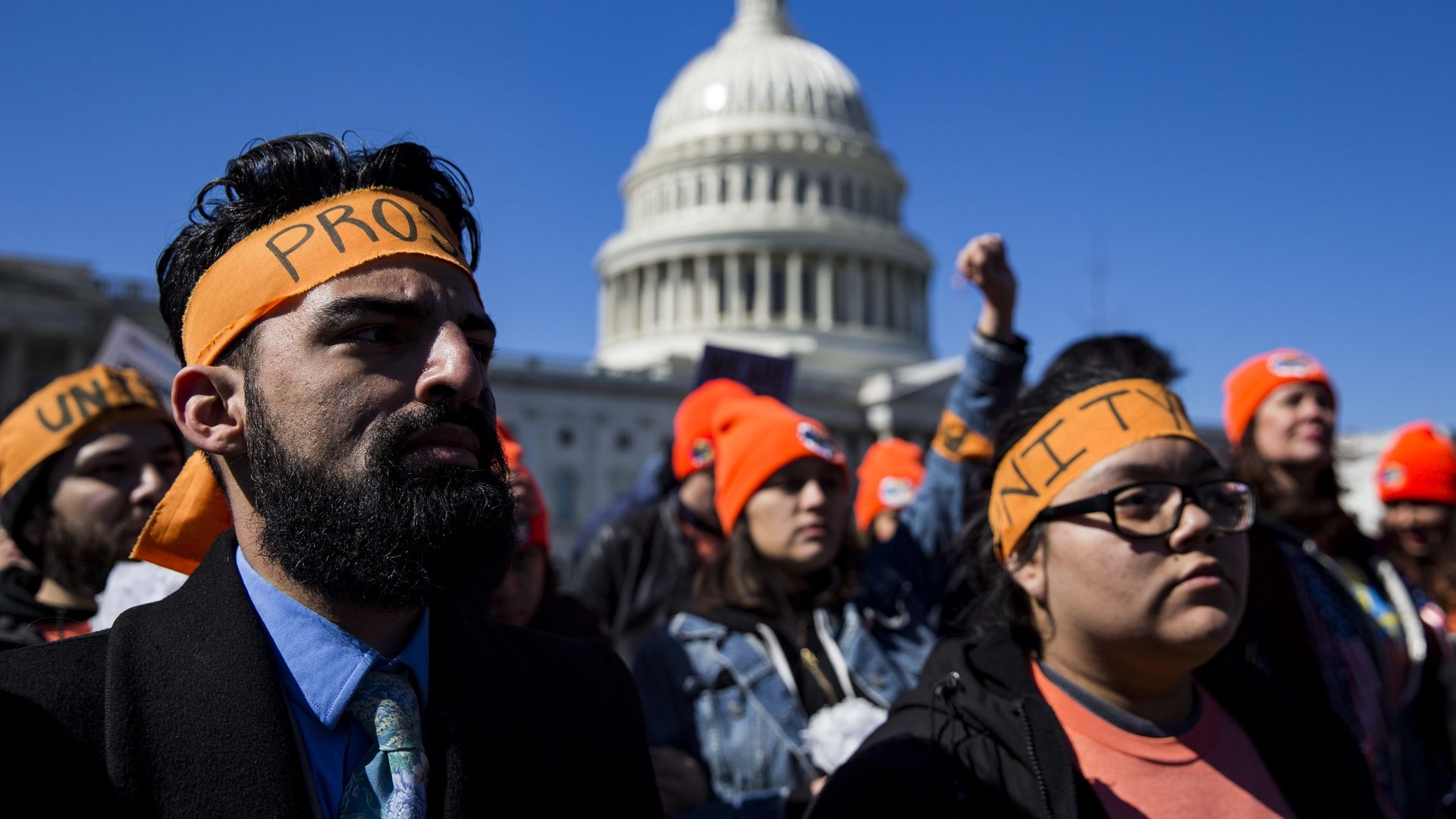 Monday evening, Maryland federal Judge Roger Titus ruled that President Trump was legally allowed to end DACA, even though the judge admitted he did not agree with the president's decision.
Why it matters: Two other injunctions halting the end of DACA are still in place, making yesterday's "deadline" meaningless. Those rulings maintained that Trump has the right to end DACA, but must provide more sound, legal reasons before doing so.
Meanwhile, Trump is still pushing for Congress to make his September decision law, and blames Democrats for failing to provide a DACA solution. Trump reinforced those beliefs in a Tuesday morning tweet:
Go deeper