Minority growth spawning "blue wave" in 2018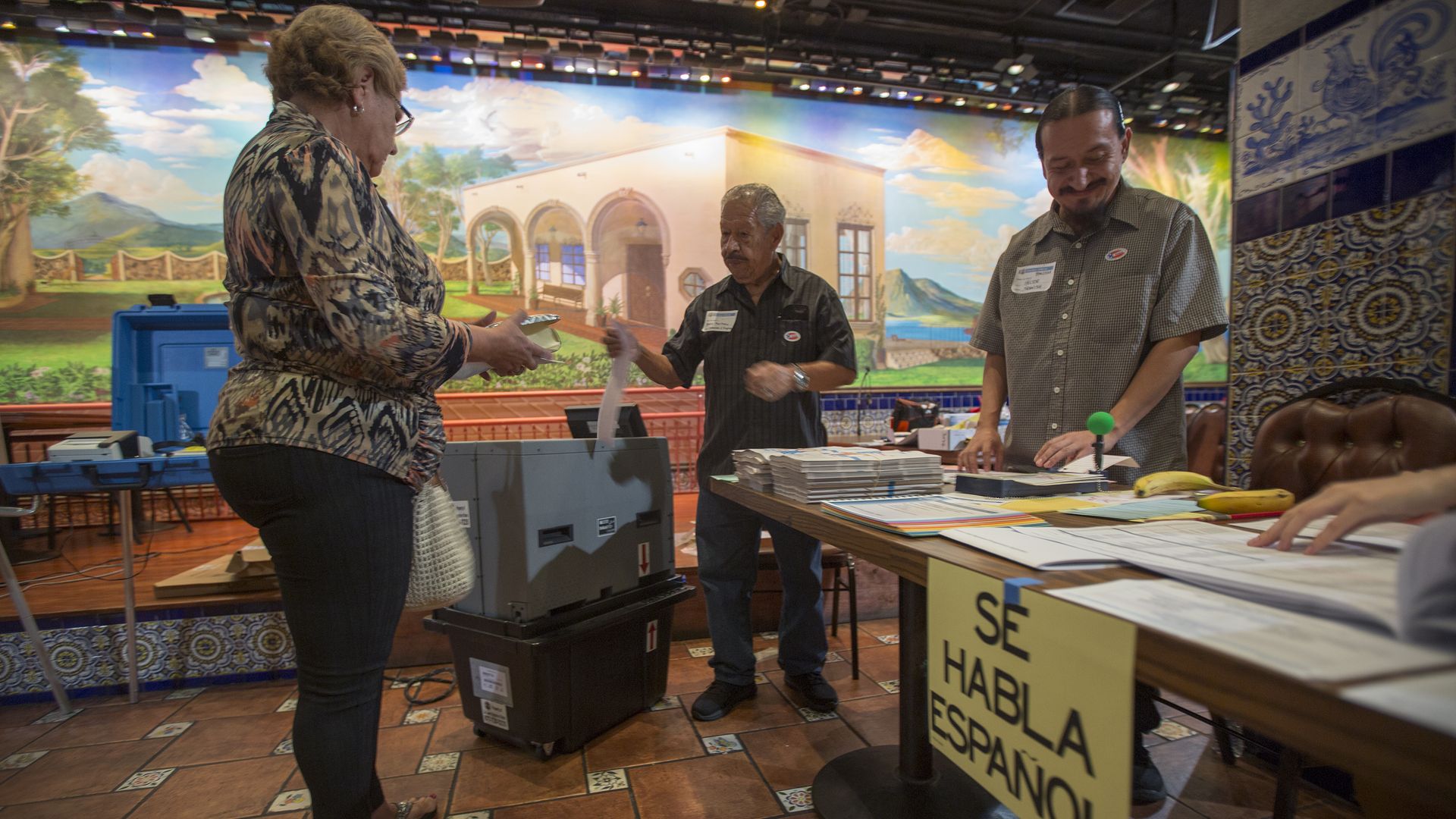 From 2010 to 2016, the concentration of minorities in the U.S. increased in 411 out of 435 congressional districts, according to a CNN analysis of census data. In 171 districts, minorities now represent more than 40% of the population, and are expected to represent an even higher population by the next census in 2020.
Why it matters: CNN used Orange County, California, as a case study to analyze how demographic tides are threatening to upend House races across the country. It concluded that while Democrats still "face serious obstacles in converting growing diversity into improved electoral chances," a slight increase in the minority share of the vote could tip the scales in at least 10 Republican-held seats this fall.
Go deeper