Trump didn't share his peace plan with Netanyahu today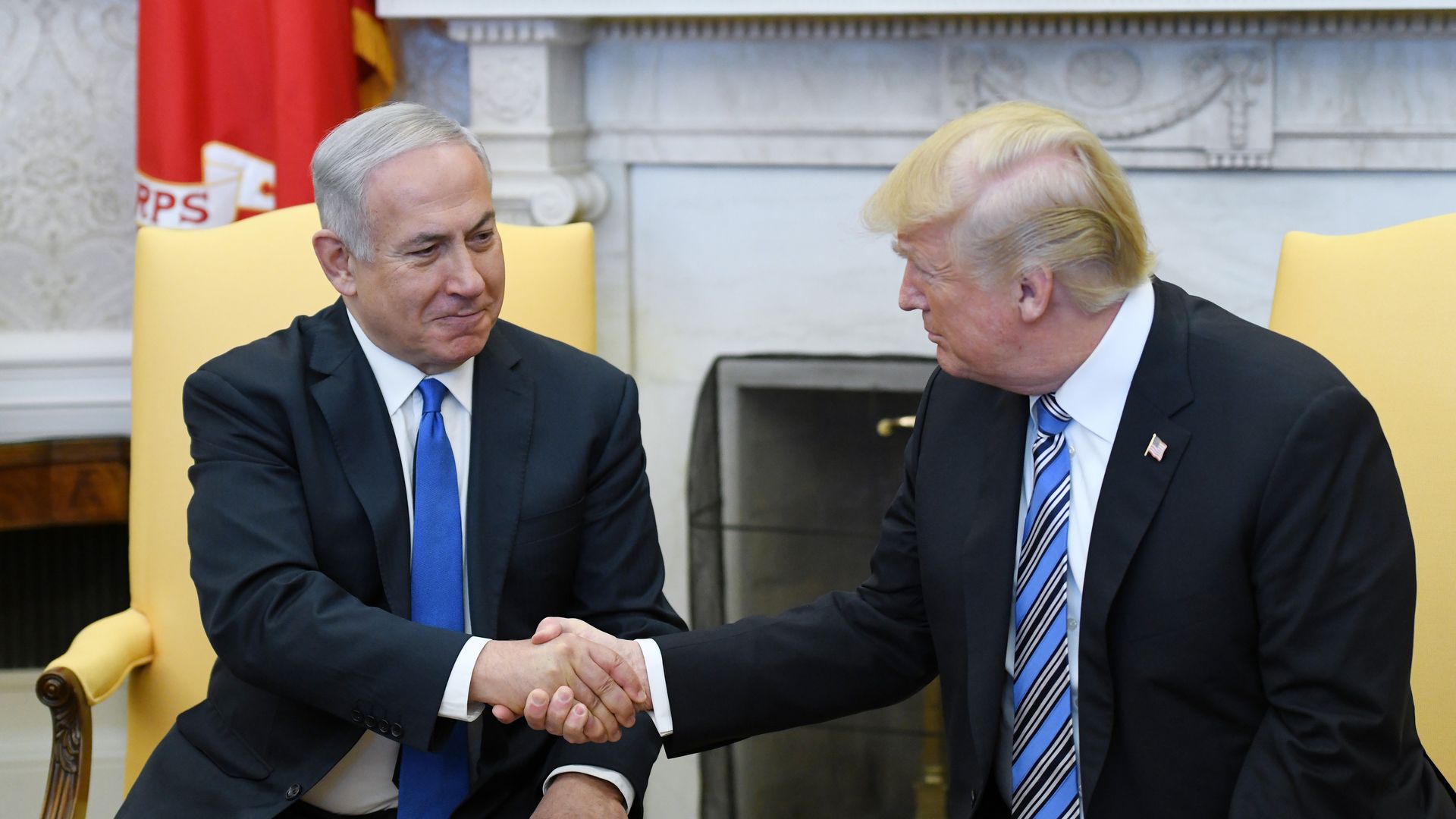 During their almost two hour meeting at the White House today, President Trump didn't share with Prime Minister Netanyahu a draft of the U.S. plan for Israeli-Palestinian peace.
Netanyahu said at a briefing with Israeli reporters after the meeting that Iran, not the Palestinian issue, was the main subject of his conversation with the President.
The main points from the briefing with Netanyahu:
Trump didn't give any details about a time table for releasing his peace plan, which Netanyahu said will be a U.S. decision.
Netanyahu said Trump didn't raise the issue of the police investigations in Israel against Netanyahu and didn't ask any question about it.
The main issue discussed in the meeting was Iran – mainly the nuclear deal. Netanyahu said he found Trump very informed on the Iranian issue and very much in control of the details. Netanyahu added that Trump "showed resolve" during the conversation regarding the nuclear deal and Iran's negative regional activities.
Trump has set a May 12 deadline for fixing the deal or for U.S. retreat from it. Netanyahu said he advised Trump to make sure the deal is "fully fixed" and if this is not achieved to make sure it is "fully nixed."
Trump's senior adviser Jared Kushner, who is leading the efforts to draft the peace plan, didn't attend the first part of the meeting, which took place in a smaller setting. Kushner joined a second, broader meeting.
In the press statements before the meeting, Trump said on Israeli-Palestinian peace:
"The Palestinians, I think, are wanting to come back to the table very badly… If they don't, you don't have peace, and that's a possibility also.  I'm not saying it's going to happen.  Everybody said this is the hardest deal to make of any deal."
Go deeper