Sen. Thad Cochran to resign April 1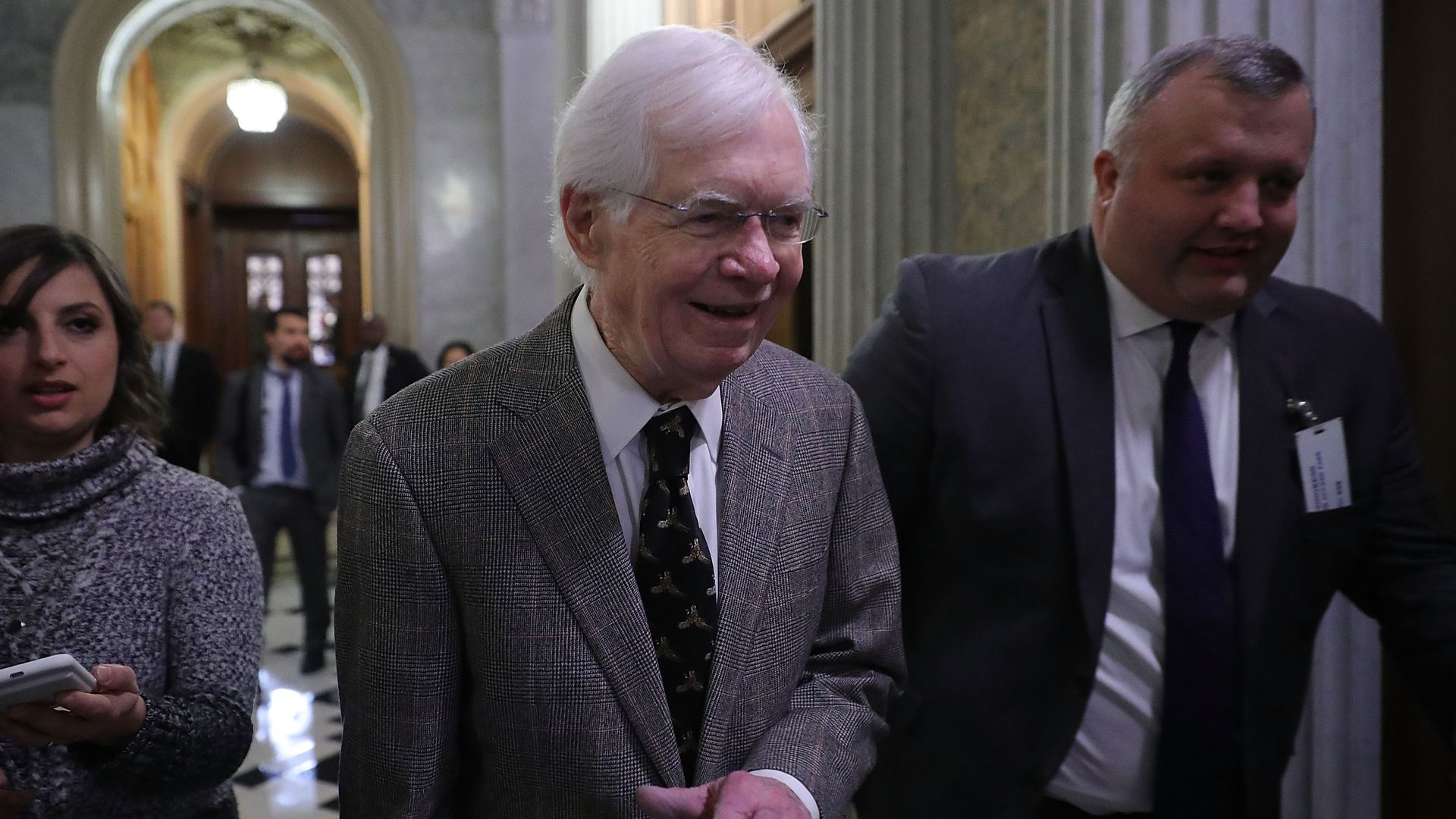 Sen. Thad Cochran, a Republican from Mississippi and the chairman of the Senate Appropriations Committee, has announced his intent to resign April 1, citing health reasons. Gov. Phil Bryant will appoint someone to temporarily fill Cochran's seat until Nov. 6, at which point Mississippi will host a special election.
Why it matters: This leaves many speculating that Chris McDaniel will drop his primary challenge against incumbent Sen. Roger Wicker and instead run in November's special election. Mississippi is viewed as an incredibly safe Republican seat — but then again, so was the Alabama seat now occupied by Doug Jones.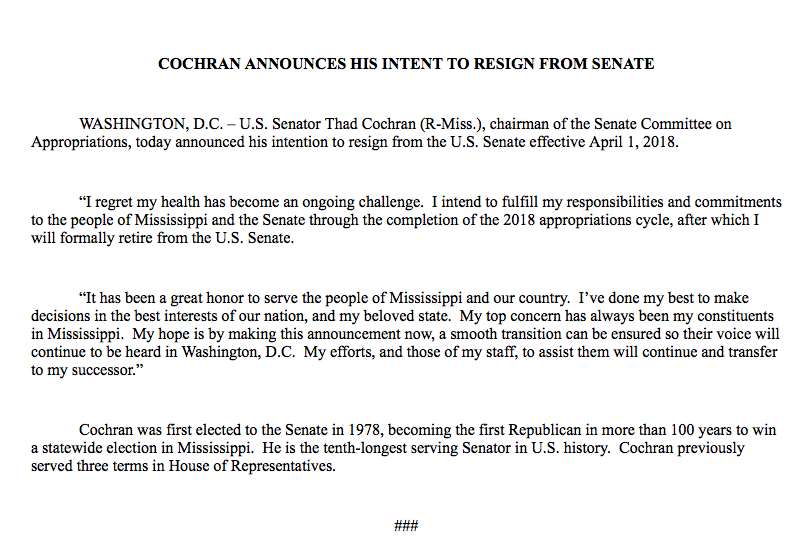 Go deeper