Oscars dominated by messages of equality, female empowerment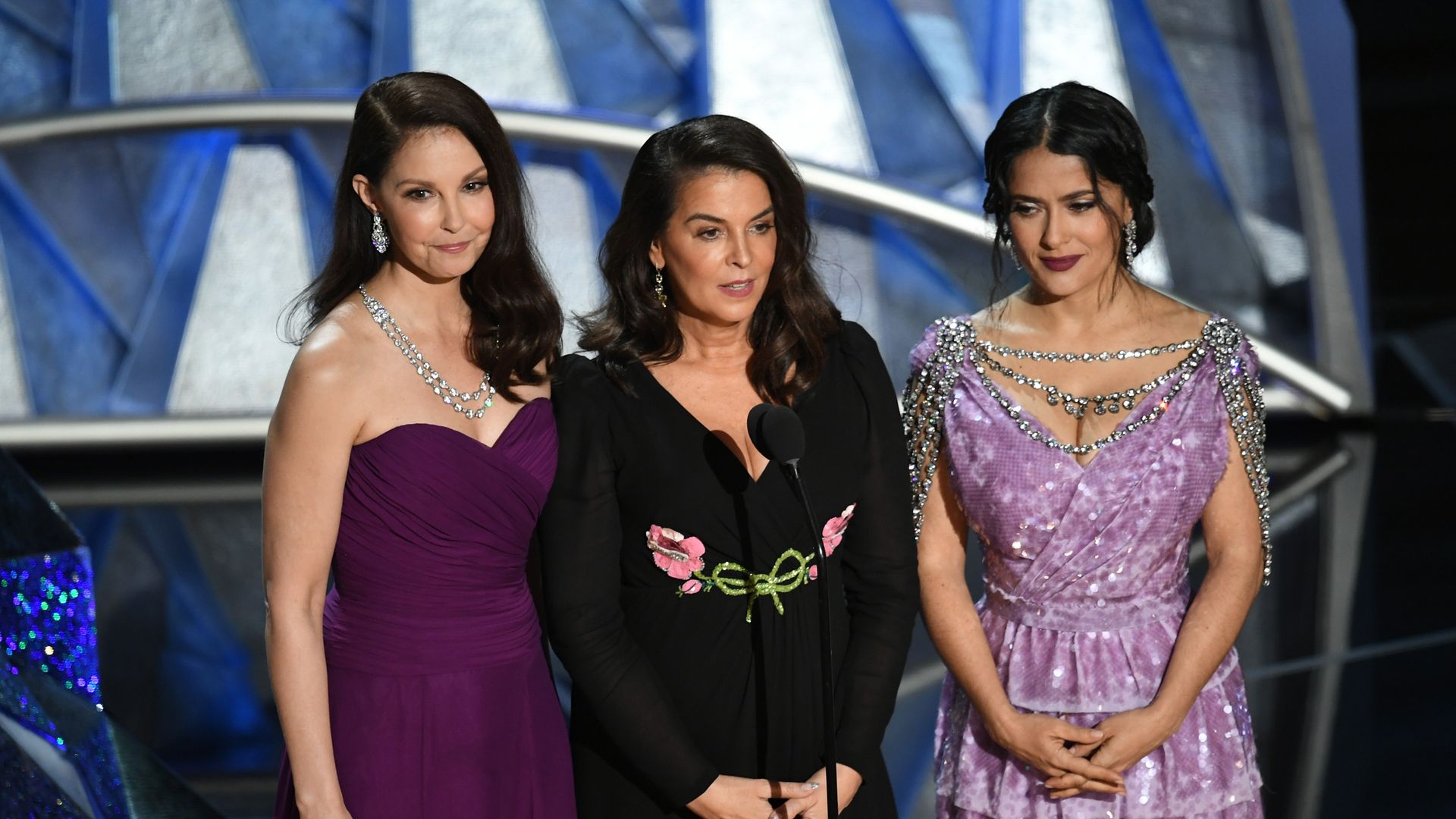 Hollywood and Madison Avenue embraced the historic #MeToo movement on Sunday, blanketing the 90th Academy Awards with ads, speeches and tributes around women's rights, racial equality and social good.
Why it matters: A year of reckoning around these issues has awakened the conscience of the country, and particularly the entertainment industry, which has publicly parted ways with dozens of executives and several shows due to sexual harassment accusations.
The highlights:
Brands like Twitter, Nike and Google's Nest aired ads that touched on women's empowerment. Companies like Jim Beam sponsored tweets during the event that promised to donate to women's charities in celebration of the 40 female nominees.
Actors Lupita Nyong'o and Kumail Nanjiani vocalized their support for DREAMers in a moving award introduction. The Shape of Water director

Guillermo del Toro

discussed his journey as an immigrant to America in his speech for Best Director.
The Academy aired a tribute to equality that featured a montage of celebrities like Selma Hayek to Geena Davis talking about the power of diversity in Hollywood. The tribute followed a powerful speech from Ashley Judd, Salma Hayek and Annabella Sciorra, all Harvey Weinstein accusers, about the #MeToo movement.
Performers like Mary J. Blige, Common and Andra Day sang emotional Oscar-nominated songs centered around social good and empowerment.
Comedians Maya Rudolph and Tiffany Haddish received praise on Twitter for their humorous banter about racial inequality that typically used to define Hollywood.
Movies like Call Me By Your Name, Get Out and I, Tonya that represent themes about homosexuality, racial tensions and women's empowerment all picked up awards.
Netflix boldly aired an ad for the final season of House of Cards that will star Robin Wright and will go on without Kevin Spacey, the former main character who was ousted from the show after a sexual misconduct scandal.
Go deeper