Kim Jong-un hosts South Korean officials in Pyongyang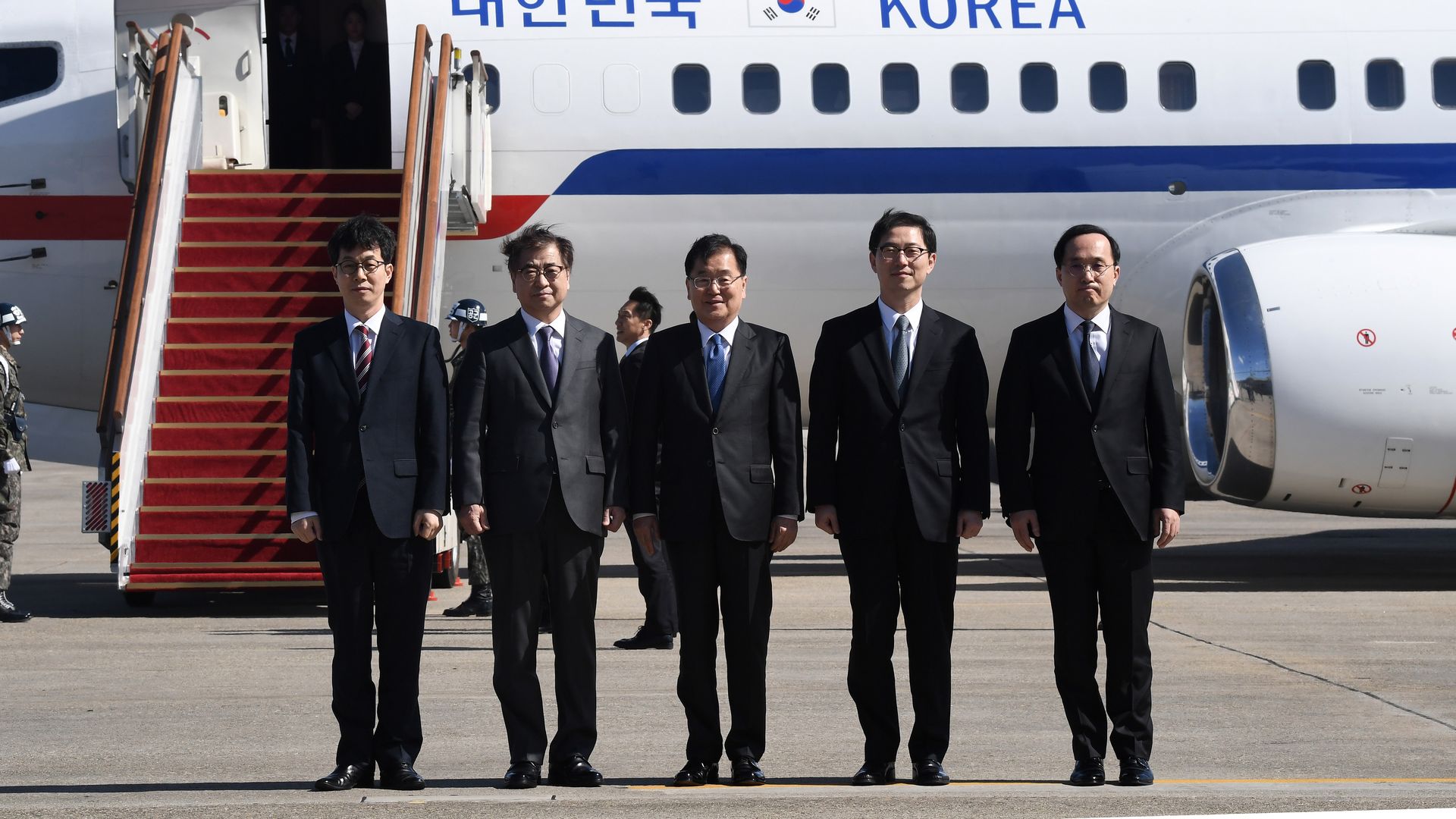 North Korea's Kim Jong-un hosted a welcome dinner for two top aides to South Korean President Moon Jae-in on Monday, South Korea's Yonhap news agency reports, quoting Moon's spokesman.
Why it matters: The dinner marks the first time South Korean officials have met Kim since he took power six years ago, and was aimed at probing whether Kim is ready to negotiate the denuclearization of the North as well as restarting dialogue between North Korea and the United States.
Who was there: Moon's national security adviser, Chung Eui-yong, and the director of the National Intelligence Service, Suh Hoon, represented the South.
"I plan to hold in-depth discussions on various ways to continue talks between not only the South and the North, but also the North and the United States and the international community."
— Chung during a press briefing shortly before his departure for Pyongyang.
Go deeper