Trump's best lines at the Gridiron dinner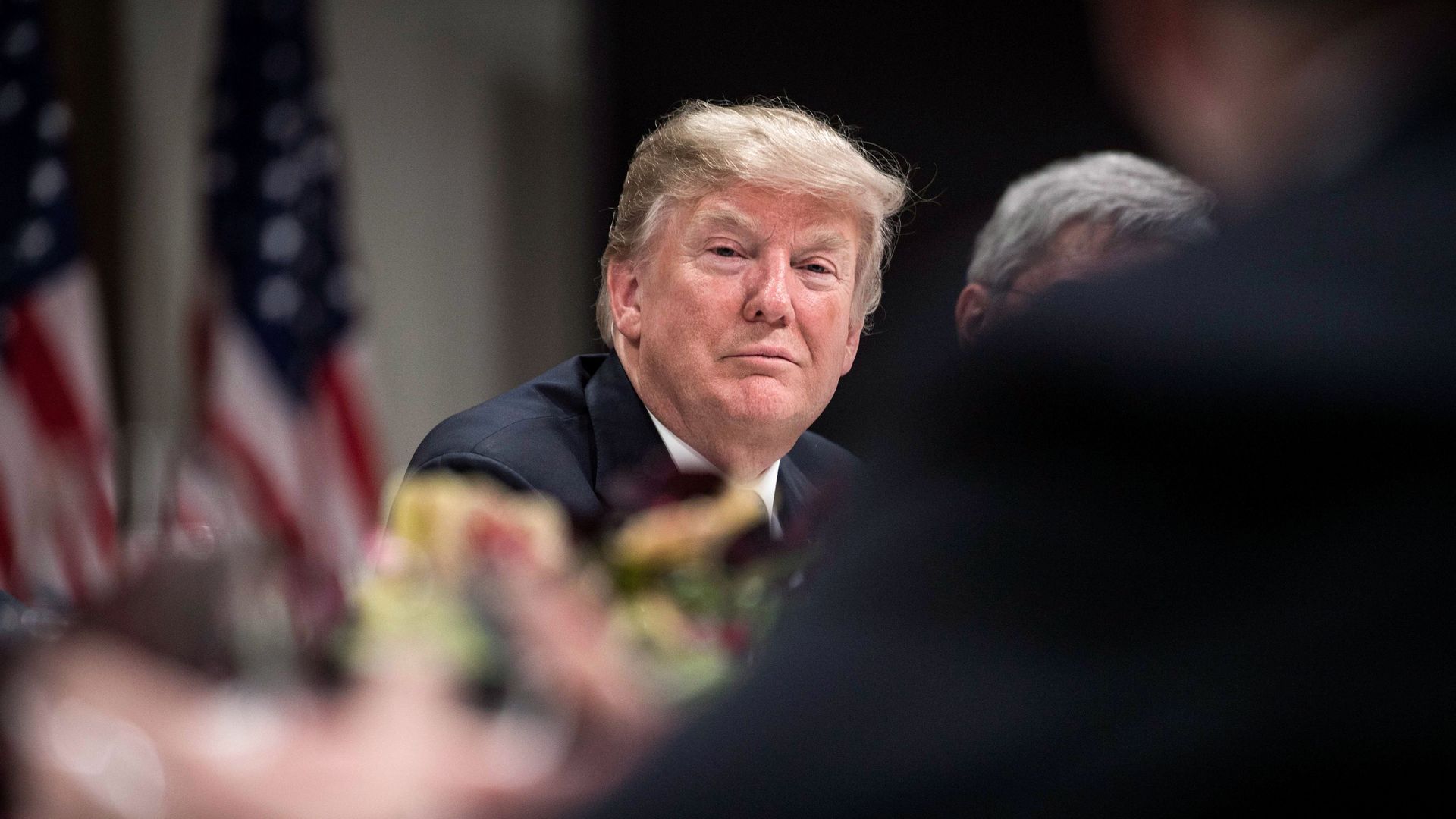 President Trump let loose at Washington's annual Gridiron Club dinner, a white-tie event that invites journalists to put on musical performances and politicians are encouraged to "singe, don't burn" (the Gridiron's motto).
Trump joked about Vice President Mike Pence, his love of Fox & Friends, Jeff Sessions' refusal to recusal and the fact that he'd "kick [Joe Biden's] ass."
More from President Trump:
"I won't rule out talks with Kim Jong-un," Trump said. "As far as risks with talking with a mad man — that's his concern; not mine."
After a tumultuous week at the White House, Trump joked: "I like chaos. It really is good."
"I offered [Jeff Sessions] a ride over and he recused himself"
"I'm very excited to receive the invitation to come here and ruin your evening."
President Trump called Nancy Pelosi "crazy" but said she's "a fine woman."
The Gridiron president David Lightman, who also works as a journalist with McClatchy, gave the first speech poking fun at Trump's "soft spot for Fox & Friends" and how he "had to eat dinner at a hotel he doesn't own."
Trump joined the ranks of every president since Grover Cleveland by attending tonight's Gridiron.
Go deeper