Scoop: Israel demands sanctions on shorter-range Iranian missiles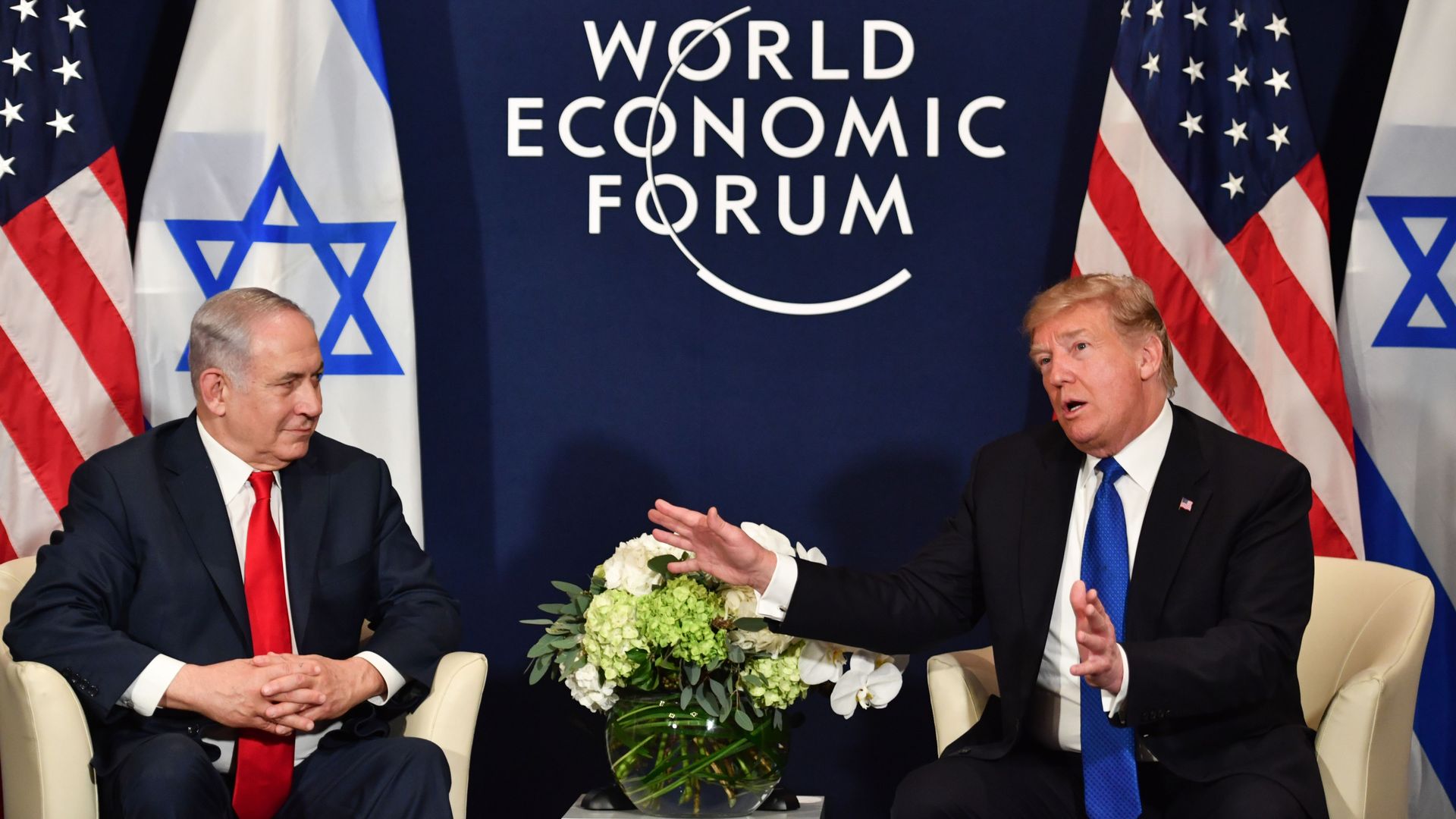 Israel demands that as part of "fixing" the nuclear deal with Iran, new sanctions and limitations be placed on all Iranian missiles with a range of more than 180 miles (or 300 kilometers) – including the precision missiles Iran is providing Hezbollah with. Israeli officials say Prime Minister Netanyahu is going to raise this issue during his meeting tomorrow with President Trump at the White House.
Between the lines: Netanyahu and his advisers are concerned with what they see as a growing gap between the harsh rhetoric by the Trump administration against Iran and the limited actions taken – both on the nuclear deal and on Iranian military entrenchment in Syria.  
Where things stand: Trump has set May 12th as the deadline to reach an agreement with France, Germany and the U.K. to "fix" the nuclear deal and avoid U.S. withdrawal from it. In the last few weeks two rounds of talks were held in London and Paris between senior diplomats from the four countries. A third round is expected next week in Berlin. Israel is not a party to the talks directly but is updated on their contents.
Israeli officials told me that the government in Jerusalem was surprised to find out that the potential sanctions on the Iranian missile program being discussed concern only missiles with a range beyond 1200 miles (2000 kilometers) that can hit Europe and the U.S., and not with short and medium range Iranian missiles that can hit Israel directly from Iran or from Lebanon and Syria via Hezbollah.
A senior Israeli official told me Israel conveyed its concerns to the U.S. and to the Europeans and demanded that every amendment or additional agreements to the nuclear deal include sanctions and limitations on the testing and proliferation of all Iranian missile with a range of beyond 180 miles and with a payload of 1100 pounds or more.
The Europeans object to the Israeli demand and treat it with suspicion, thinking Israel is trying to insert non-nuclear issues into the negotiations. The Europeans think that new sanctions should only be put on long range ballistic missiles that can carry a nuclear warhead. For now the U.S. seems to take the same line as the European powers.
What's next: Netanyahu will try and convince Trump in their meeting tomorrow not to compromise with the Europeans on the issue of the Iranian missile program and to take the toughest line possible.
Israel's ambassador to Washington Ron Dermer spoke about this issue during a Q&A session at the AIPAC conference today:
"Another thing that you need to do  is to make sure that these missiles are a part on any agreement, or at least are addressed. That would mean that if Iran continued to develop these missiles, that you would have crippling sanctions on Iran. Crippling sanctions mean sanctions on oil and sanctions on the financial sector. Those were the sanctions that actually created a huge problem for Iran. So if Iran is going to continue to develop its missile program we need to put those sanctions on".
Go deeper