Tax cuts will save health care companies billions — but not patients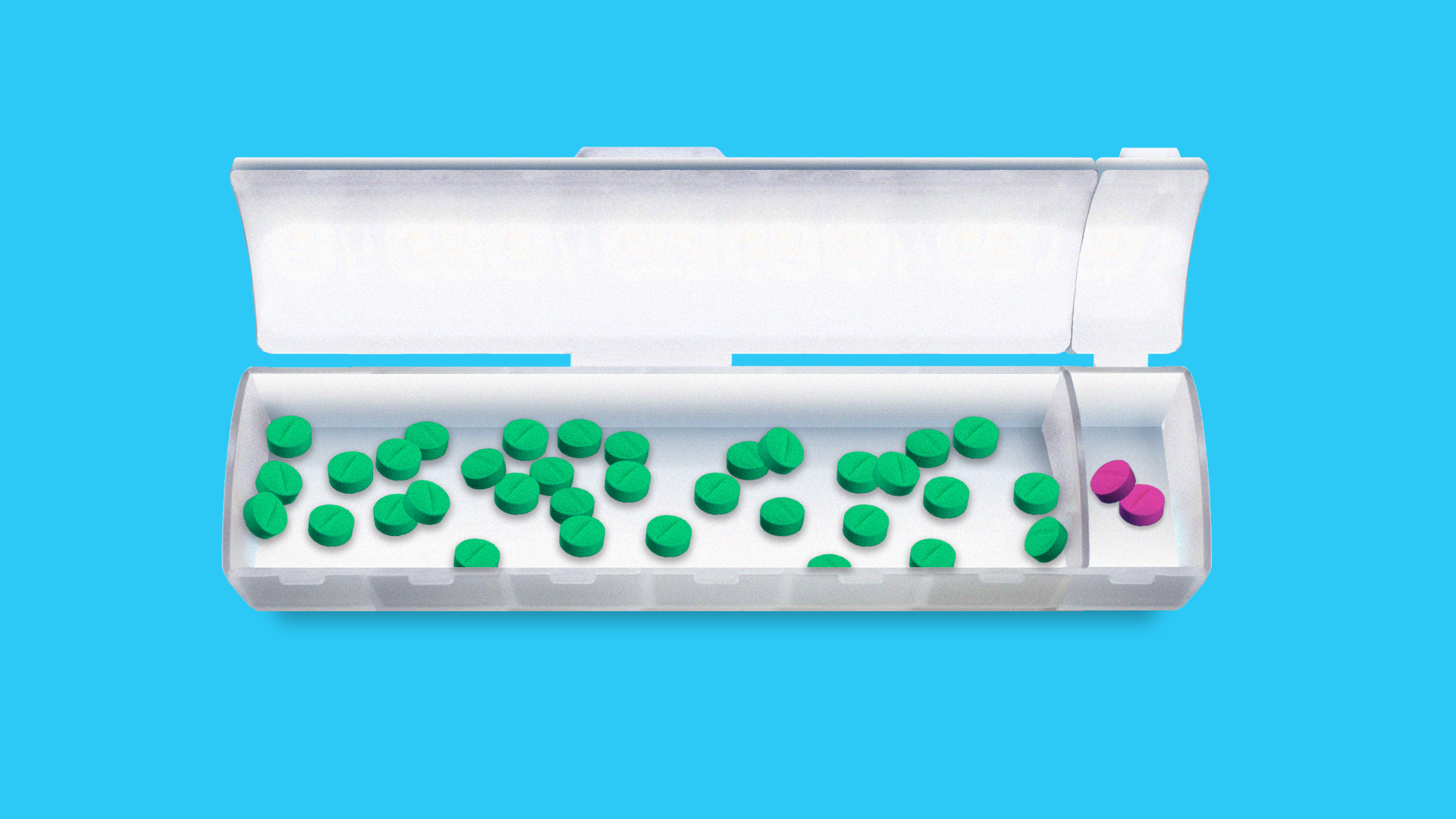 Health care companies will add tens of billions of dollars to their bottom lines this year thanks to savings from the Republican tax cut package. But only a fraction of that money will benefit patients.
Why it matters: Even though a lower corporate tax rate frees up more cash for a health care system that more patients are finding increasingly unaffordable, patients should not expect the health industry's windfall to lead to lower premiums, reduced prices or major industry changes.
What we analyzed: Fourth-quarter financial reports and investor calls from publicly traded health care companies. (Here's the list.)
This is a conservative estimate of health care companies' tax cuts, because we only looked at a handful of companies that spelled out the savings specifically tied to the Republican tax overhaul.
What we found: 21 companies collectively expect to gain $10 billion in tax savings in 2018 alone. Most of the money is going toward share buybacks, dividends, acquisitions and paying down debt — with just a sliver for one-time employee bonuses, research and internal investments.
UnitedHealth Group accounts for a quarter of that total, and a majority of UnitedHealth's windfall is going to Wall Street and executives.
Most pharmaceutical companies were not included in this analysis because their figures weren't precise enough. But we already know they're spending at least $50 billion on new share buyback programs.
Many drug and medical device companies also brought back tens of billions of offshore dollars that, after the repatriation tax, will flow directly to their bottom lines this year and in future years.
The big picture: The tax law is "unlikely to lead to significant, long-lasting savings for patients," said Erik Gordon, a health care business professor at the University of Michigan.
"Companies lower prices on shoes, phones, cars (comparatively or versus inflation) to get your business. Health care pricing doesn't work that way. So the natural pressure to use the tax code to lower pricing...isn't there in health care," said Rodney Whitlock, a former GOP health policy aide.
Go deeper: Even health care companies that didn't forecast specific tax savings nevertheless made it clear Wall Street will get its fill.
"Much of the tax benefit will immediately flow through to shareholders in increased earnings," Susan Salka, the CEO of staffing firm AMN Healthcare, said in February.
Several corporations, including Johnson & Johnson and Abbott Laboratories, also said they'll use their billions in tax savings to pay down debt — debt that has grown as a result of past acquisitions, potentially opening the door to even more deal-making.
Dave Denton, chief financial officer of CVS Health, which is in the process of buying Aetna, said CVS is spending at least half of its $1.2 billion tax benefit this year on debt reduction.
Yes, but: Some insurers will have to issue rebates to their consumers because of a provision of the Affordable Care Act. And even if tax benefits were passed along to patients, that would be more likely to happen when companies renegotiate contracts — but don't hold your breath for that.
The other side: "If you subsidize something, you get more of it," said Chris Jacobs, a conservative health policy analyst. "Companies using tax reform to lower prices would yield out-of-pocket savings to consumers, but it would also encourage consumption — some of which would be necessary and useful, and some of which probably wouldn't."
Go deeper