Chinese official on Trump's tariffs: "We will not sit idly by"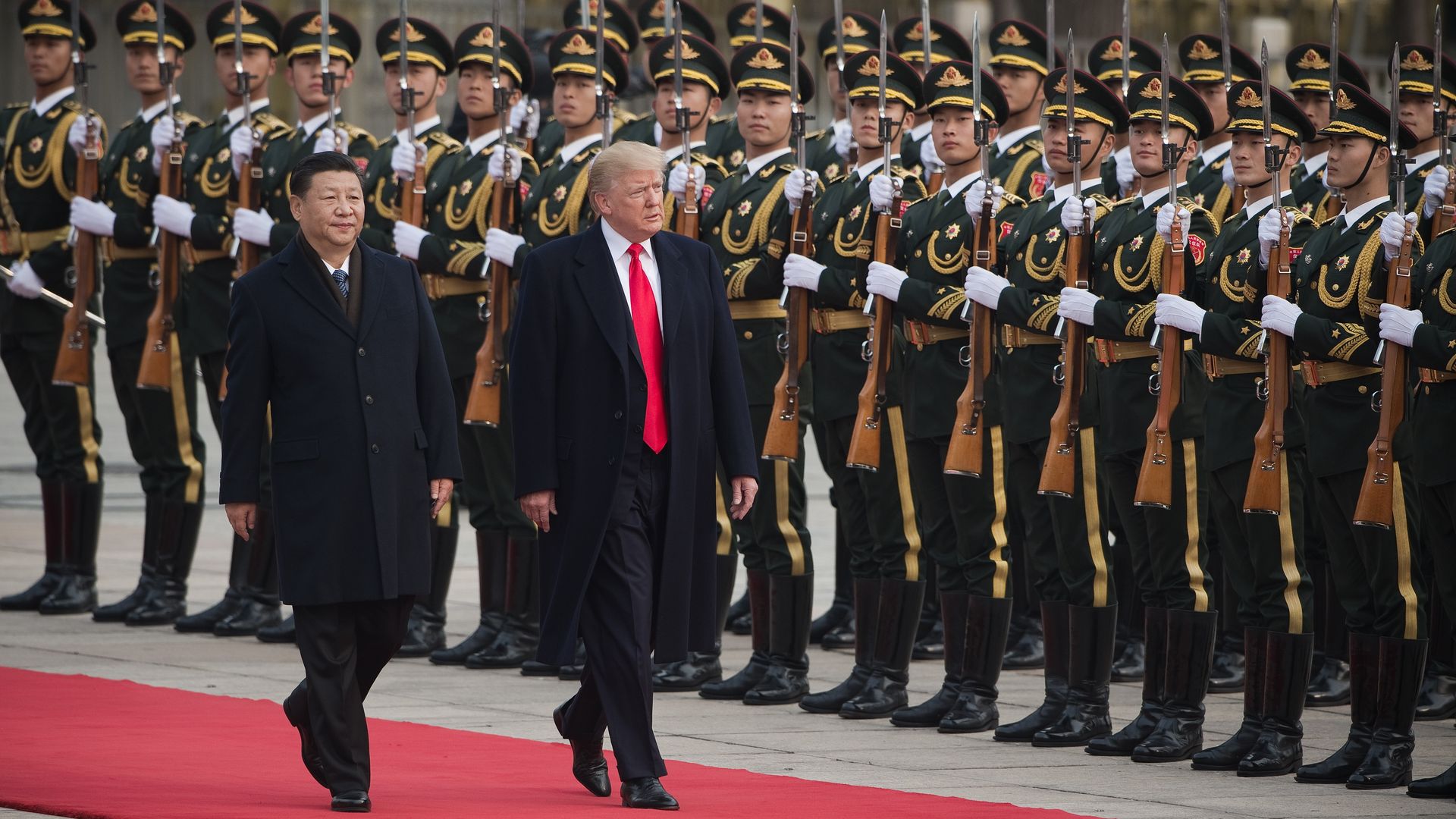 Zhang Yesui, China's vice foreign minister and former ambassador to the United States, sounded a clear warning in response to the steep new tariffs on steel and aluminum that President Trump is expected to announce soon.
China does not want a trade war with the US ... [But] we will not sit idly by and will take necessary measures if the US hurts China's interests.
— Zhang Yesui, Chinese vice foreign minister
The latest: The tariffs will hurt U.S. allies like Canada and the UK, who Trump's top trade advisers have said will not be exempt.
Go deeper