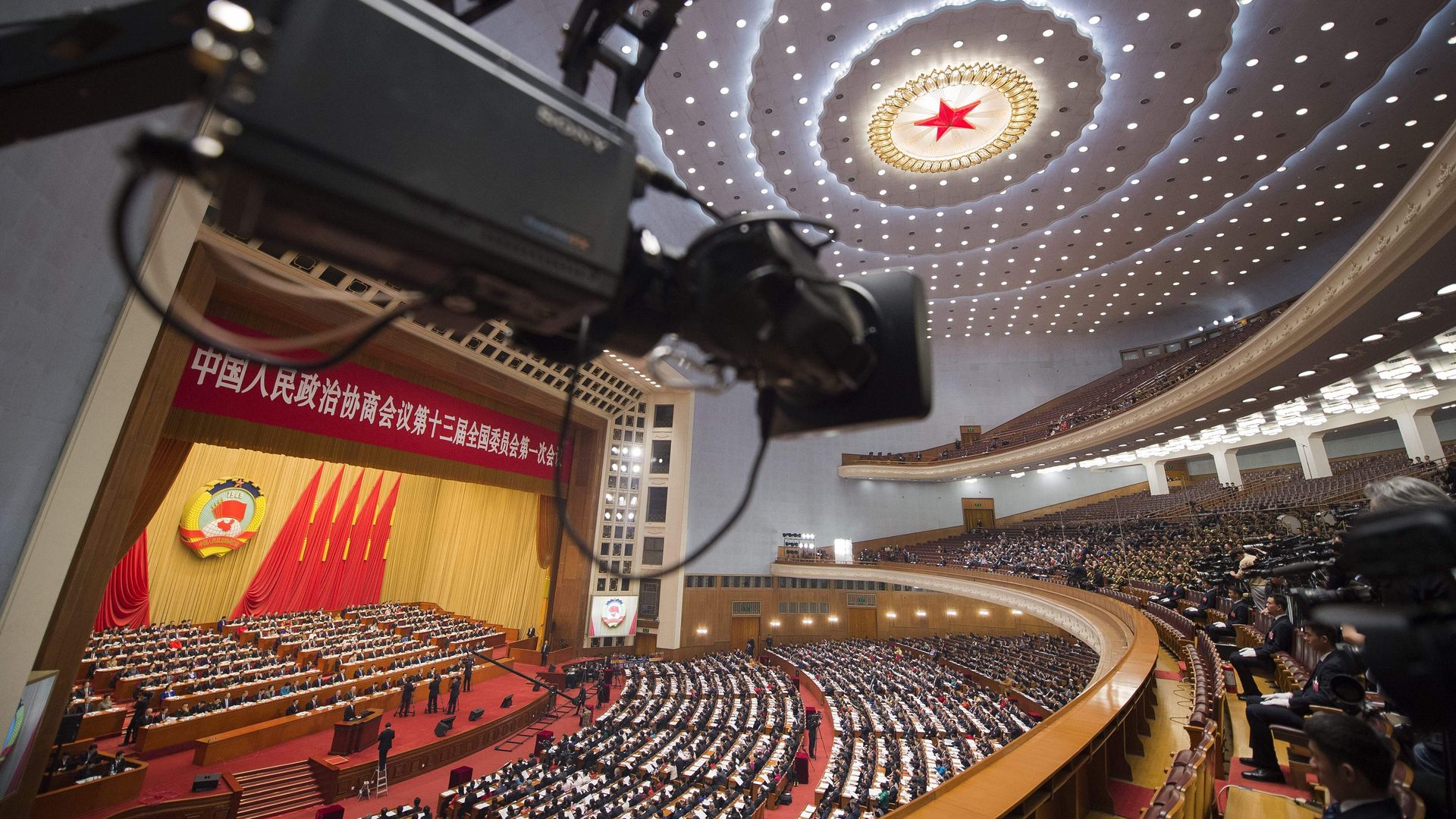 Above is a fisheye-lens view of the opening ceremony of the Chinese People's Political Consultative Conference (CPPCC) at the Great Hall of the People in Beijing,
Legislators are poised to approve changes that will let President Xi Jinping rule indefinitely, undoing decades of efforts to prevent a return to crushing dictatorship, AP reports.
"Chinese authorities have tightly controlled discussion about the move, scrubbing social media of critical and satirical comments."
"State network China Central Television broadcasts near-daily segments featuring anyone from factory workers and farmers to space engineers and soldiers applauding for Xi in uniform enthusiasm for several minutes."
"His airbrushed, blemish- and nearly-wrinkle-free face often dominates the front pages of state newspapers."
Go deeper