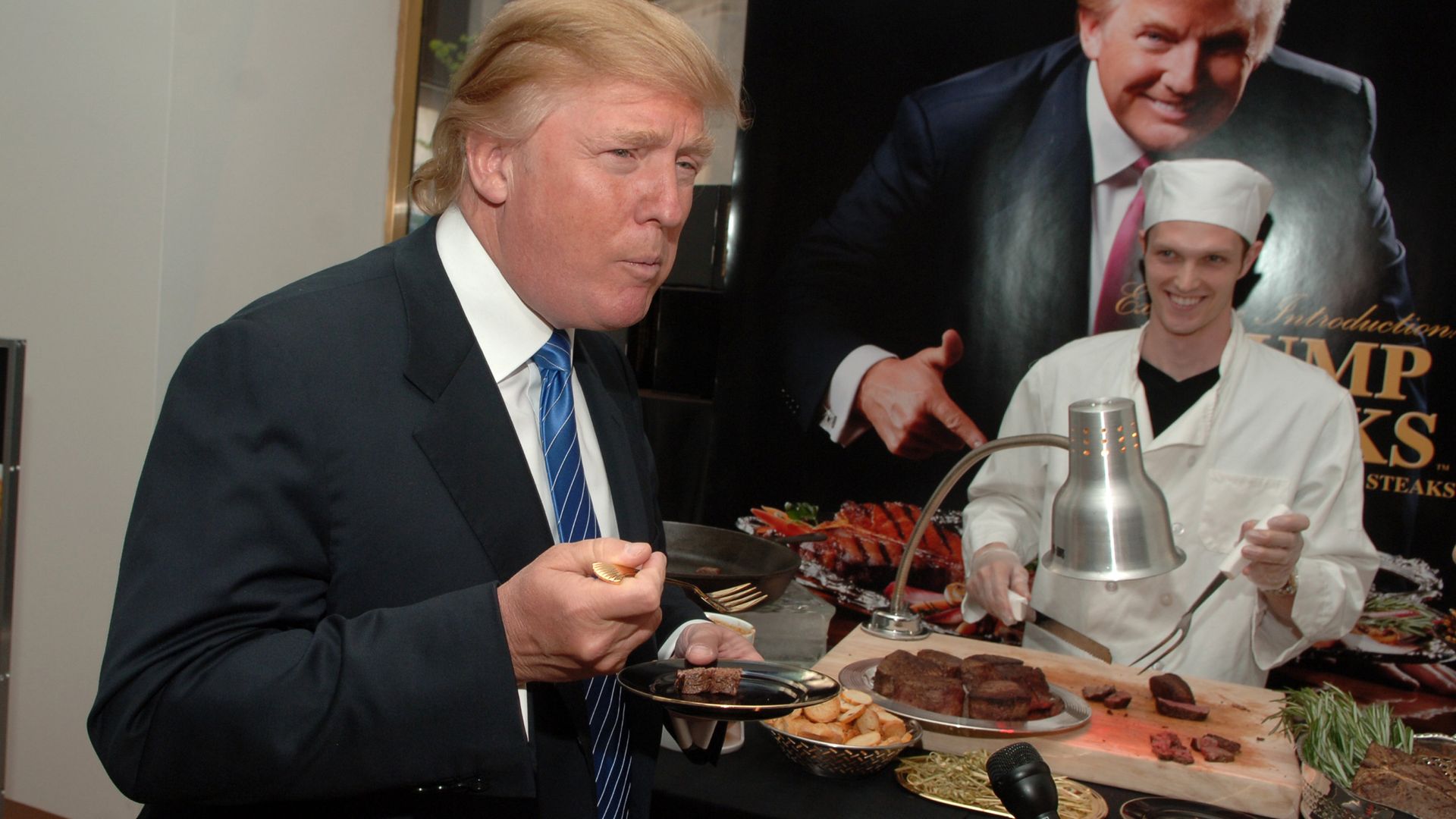 "The president ... is cutting back [per] doctor's orders to drop a few pounds ... Less red meat, more fish" and salads, Bloomberg's Jennifer Jacobs and Shannon Pettypiece report:
"One person said it's been two weeks since he saw the president eat a hamburger."
"Still, he is allowing himself indulgences. He ate bacon at breakfast one day this week."
Go deeper