Walmart is losing more ground to Amazon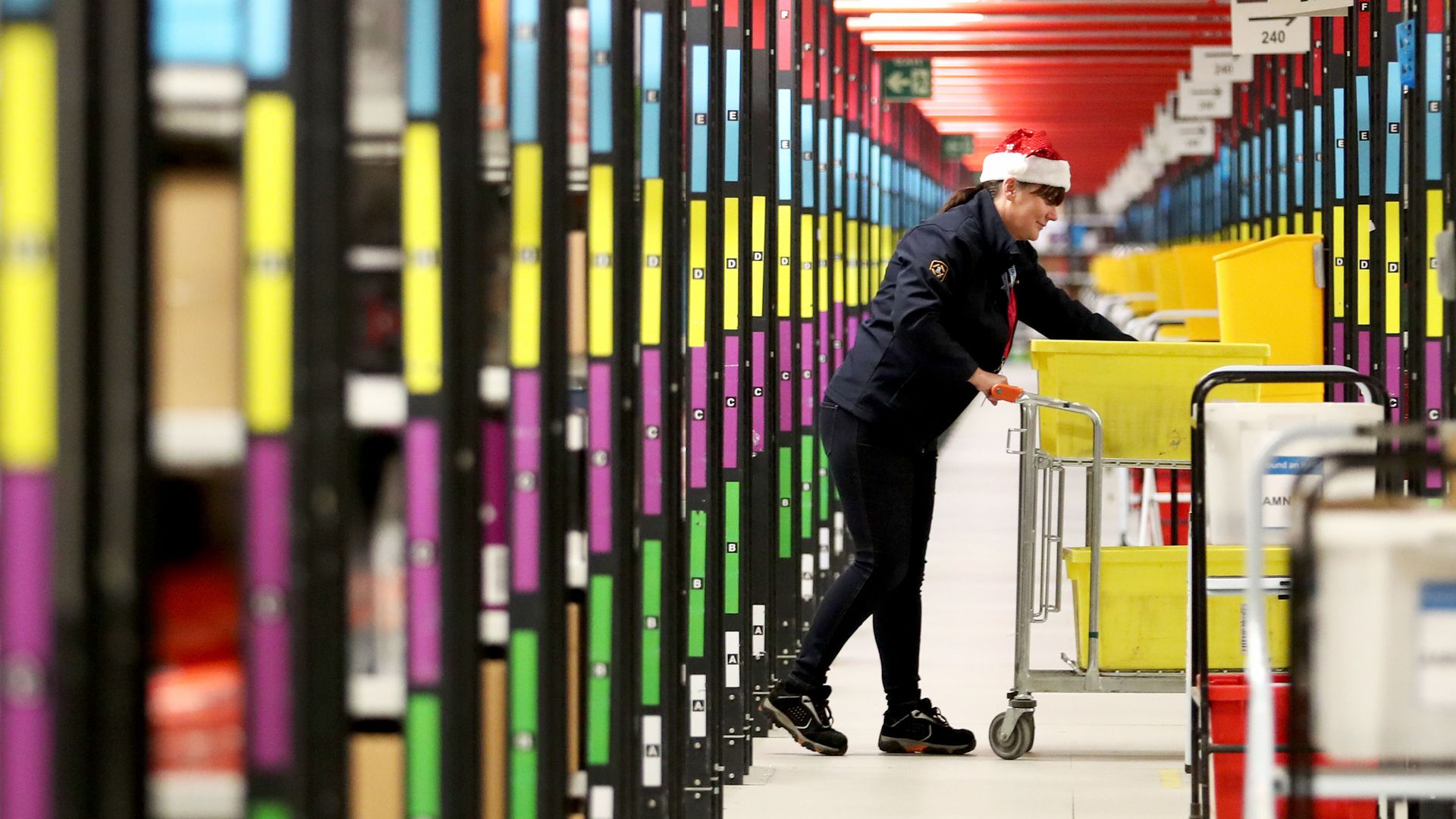 Walmart is supposed to be making a solid run for second place in online shopping. But a leading Wall Street bank downgraded its shares today, as Amazon is instead extending its already-towering dominance of the market.
What we're hearing: Walmart had a respectable 2017 in terms of overall sales, racking up $485 billion in revenue, up 3.1% from the prior year. But Thomas Paulson of Inflection Capital says the retailer had $11.5 billion in online sales last year, amounting to 1.9% of a total $606 billion U.S. e-commerce market. Amazon commanded $219 billion in e-commerce sales — 36.2% of the whole, he said.
Wall Street has turned against Walmart, trading its share price down by 16% since its last earnings report on Feb. 20 (Amazon shares by comparison are up 23% this year). In a report released today, Oppenheimer downgraded Walmart, saying "we no longer see the case for outperformance," CNBC's Tae Kim reported.
Why it matters: If any U.S. retailer is to stand up to the Amazon behemoth, analysts thought it would be Walmart and its Jet.com subsidiary. But the numbers suggest that if anything, it will be a Walmart struggle and not a straight line there.
Walmart's e-commerce sales have risen steadily; from $7.4 billion in 2015 to $8.6 billion in 2016. That same year, it bought Jet.com, which was key in bumping up on-line sales to $11.5 billion last year.
Buoyant, in October 2017 the company forecasted that its e-commerce sales would soar by 40% in 2018. That triggered a surge in the company's share price to an all-time high.
But then, in earnings reported last month, Walmart said e-commerce sales were up 23% in the fourth quarter, less than half its growth in the prior three quarters. Now, investors appear to have lost confidence that Walmart can go head-to-head with Amazon; its shares were trading today at $88, down from $104.78 the day before the earnings report.
Go deeper