Sandberg: Economic insecurity big driver of tech backlash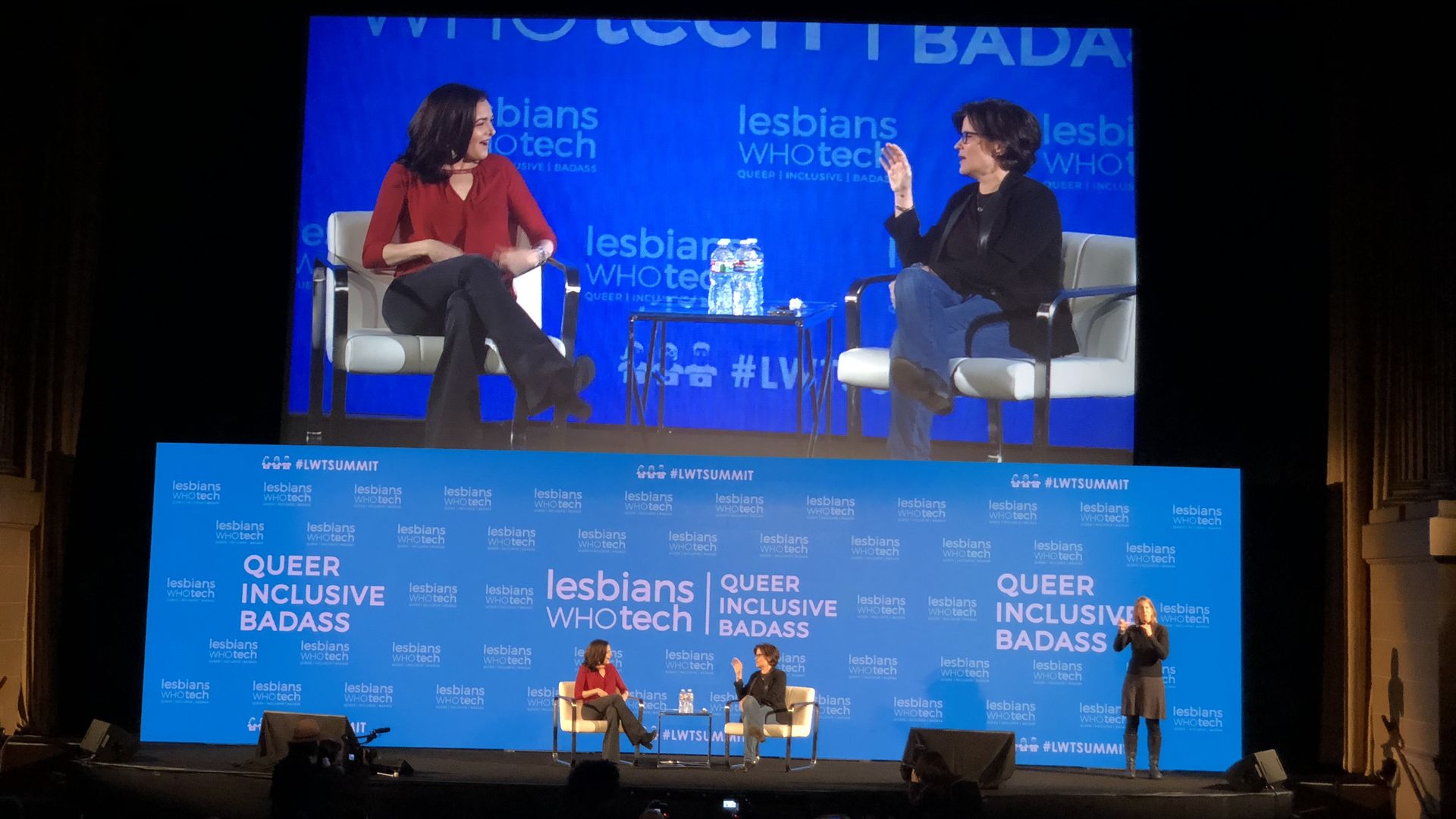 Facebook COO Sheryl Sandberg says that much of the anti-tech backlash is based on a combination of economic insecurity and concerns that the companies aren't doing enough to keep their own platforms safe.
"We need to address both sides," Sandberg said in an interview at the Lesbians Who Tech Summit in San Francisco.
Why it matters: Facebook and other social media companies have been under increasing fire from a variety of corners.
Sandberg reiterated much of the company's past statements on the election and Russia interference, promising the company takes its responsibilities seriously and continues to learn.
"That responsibility grows as we grow," she said, in response to a question from interviewer Kara Swisher.
Also: Sandberg addressed issues around women in tech and the role sexual harassment has played.
We need a world where women don't get sexually harassed, period. Full stop. But that's not enough. We need a world where women and women of color in particularly get equal opportunity. It is not enough not to harass us.
— Sheryl Sandberg
Go deeper